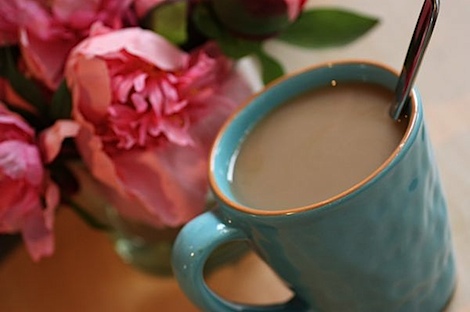 Just another manic Monday. TOtally slept in longer than I expected and so I had my coffee quickly at home but took breakfast on-the-go.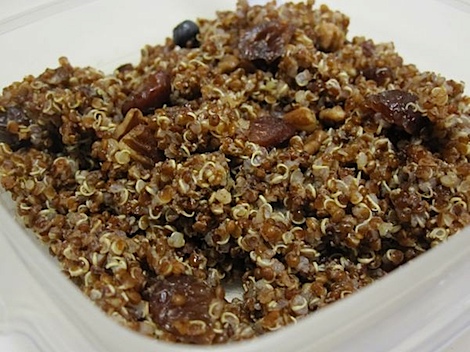 Lucky me, I had some of Sweet Tater's fabulous quinoa breakfast cereal leftover! It was delicious and just the kind of no-cook meal I needed this morning.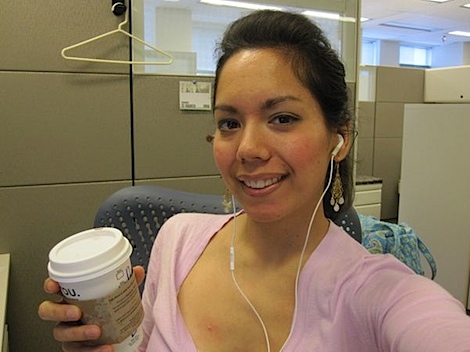 Of course I still had to celebrate Starbucks Monday with a tall vanilla soy latte.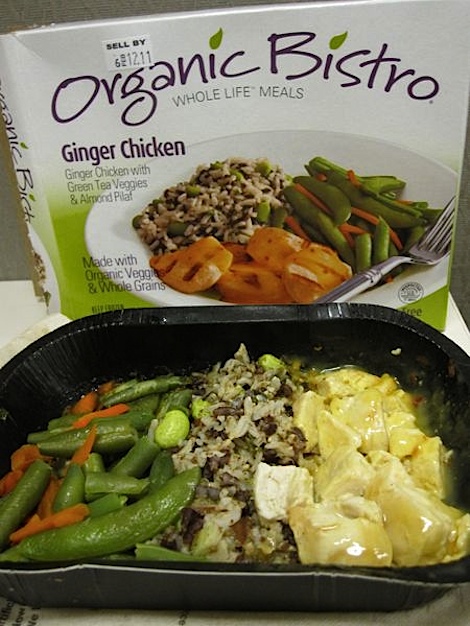 For lunch, I tried out another frozen meal. I don't like most frozen meals, but some of the ones I've found at Earthfare have been pretty decent. At around $5.99 – 6.99, they're way cheaper than if I got lunch, but I usually wait till these puppies are on sale before purchasing.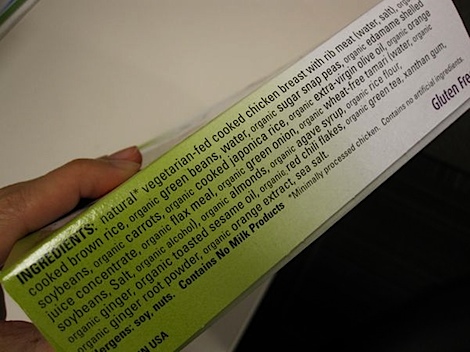 Real food ingredient list.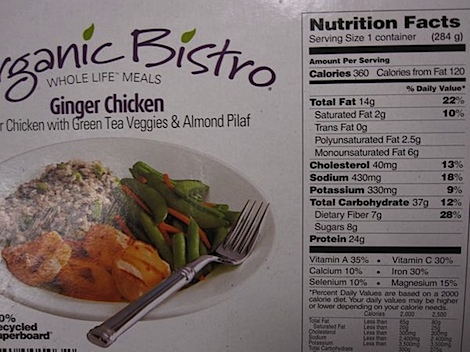 Nutrition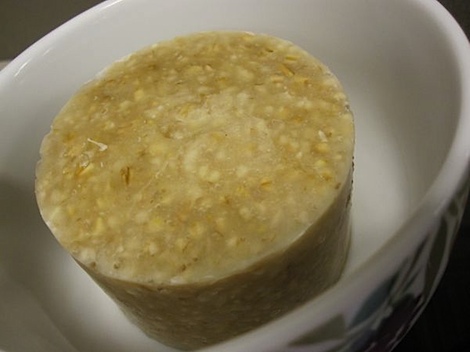 I've been eyeing TJ's frozen steel cut oats for the longest time and finally got some this weekend. What was I waiting for! These oats made the perfect snack!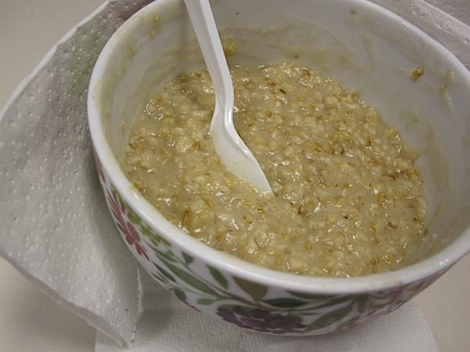 Expect a kitchen experiment soon related to this. 😉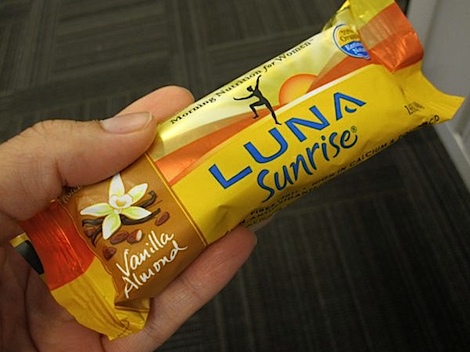 I busted out a Luna Sunrise bar in Vanilla Almond to top on my oatmeal. Unfortunately, while I used to be infatuated with these things, I didn't love it as much today. I think my taste buds are changing again. Now that I've been eating lots of Larabars and homemade granola bars, the one I had today tasted kind of fake – I think it was all the vitamin addins perhaps?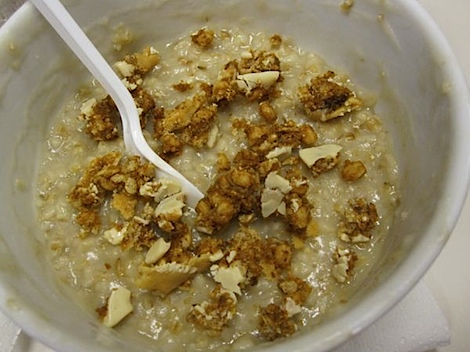 It made for a decent topping, but I really just wanted some sliced almonds and flaxseed meal.
***
Post work I had a fabulous hour of ZUMBA! It would have been 2 hours, but I got stuck late at work and missed the first class. *sad face*
I made up for it with a kick a$$ hour of class!
***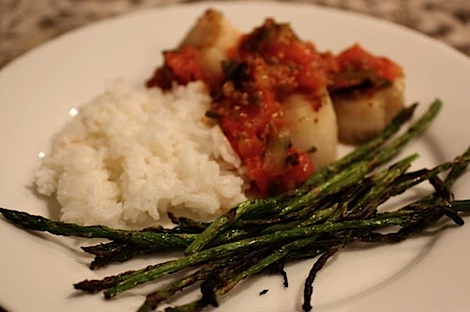 Hubby cooked dinner for me and my friend Megan!! He made yummy grilled scallops with a roasted tomato sauce! Very fancy. I'm too lazy to roast stuff (tomatoes, peppers, etc) so I was impressed he took the initiative.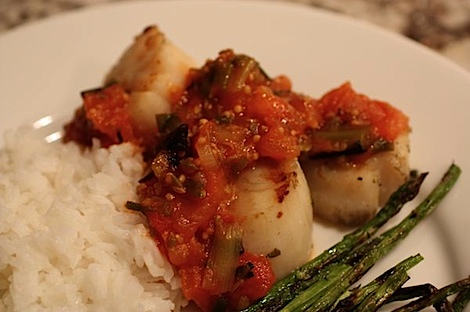 The scallops were served with rice and asparagus. So yummy! Isn't hubby turning into quite the chef!?
Have your taste buds changed with a particular product or food item? What did you used to love to eat but can't stand now?
0