LOVED reading your comments on the wardrobe situation – glad to hear I'm not the only one!
After putting on my questionably-age-appropriate outfit for the day, I scoped out the garden and plucked a ripe green zebra tomato.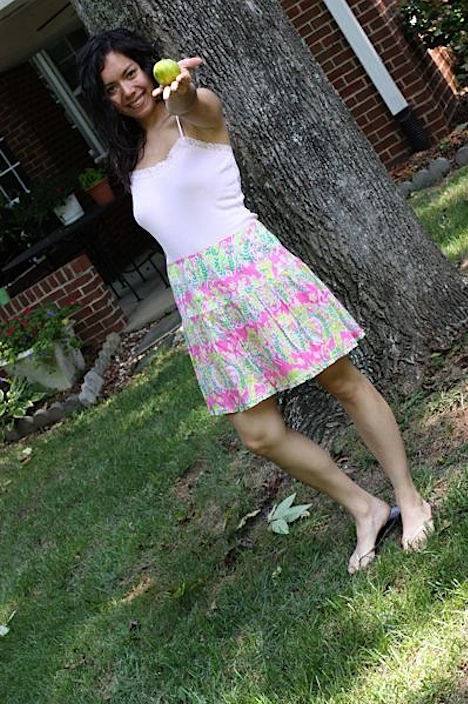 Love these little guys!
***
We went shoe shopping!
I hit up my fave section of the store – the sale racks! I feel like you can always find at least one diamond in the rough.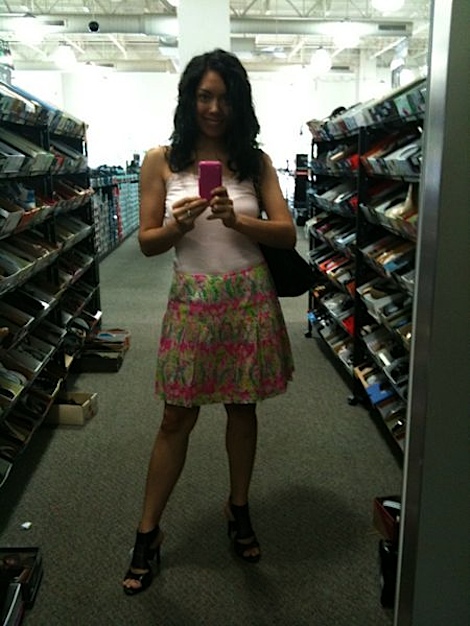 I LOVED these…so runway!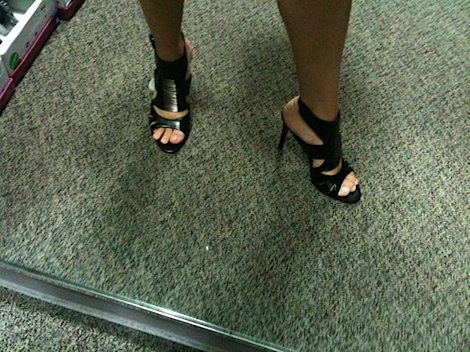 These fabulous Carlos Santanas were unfortunately growing uncomfortable after I walked around the store in them a bit, so put them back.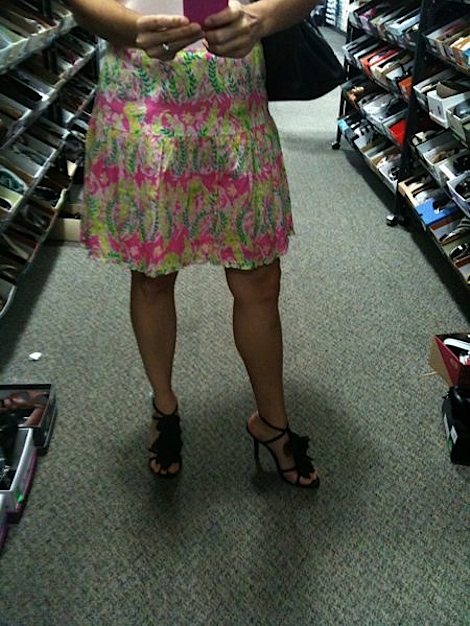 And these were too cute with feathery things over the top of the foot.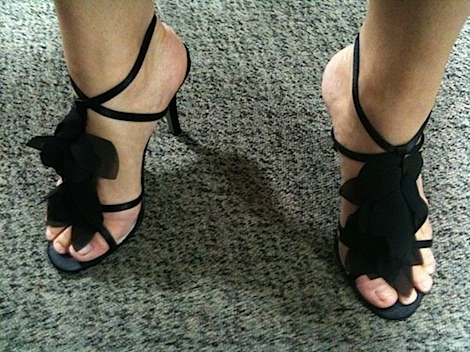 They were a steal at less than $30, but I'm really trying to be minimalist with my wardrobe right now, I turned these down too.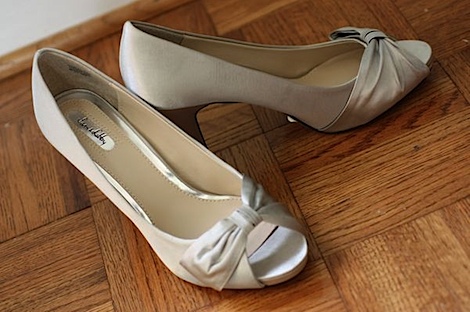 I did end up getting these gorgeous silver pumps that hubby actually found. They're mildly uncomfortable, but mostly comfortable, so I'm hoping they work out. I am a HUGE fan of bows on shoes though…so cute and only $24.90!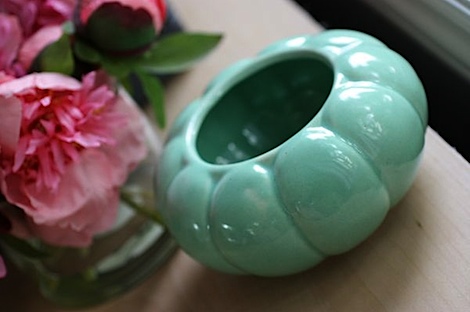 We also hit up a consignment store in search of furniture and I picked up this stunning vase-thingy. Ok, I don't know exactly what it is, but it's totally my color and will probably be used to display with my other plateware or to hold flowers. I love the pink against the light-turquoise.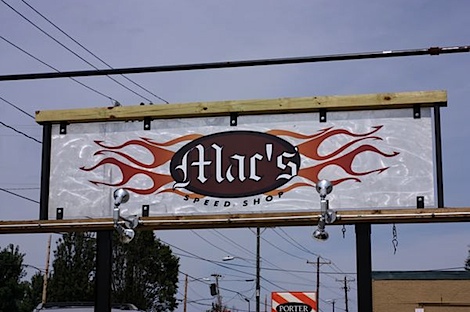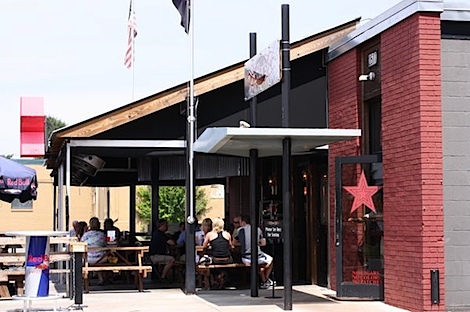 Hubby and I hit up local fave Mac's Speed Shop for a celebratory lunch in honor of my first public zumba class. The weather was gorgey so we decided to get some fresh air and dine al fresco.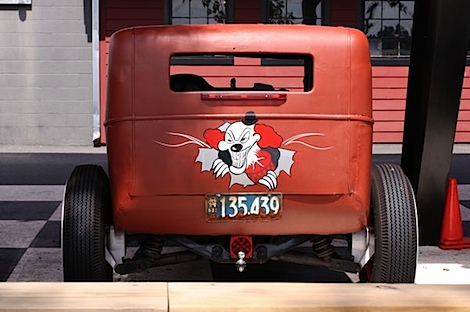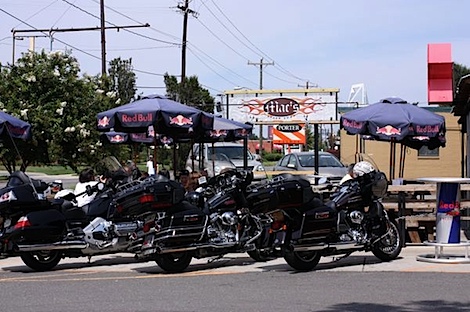 I love how much personality this place has and how actual bikers actually frequent the place.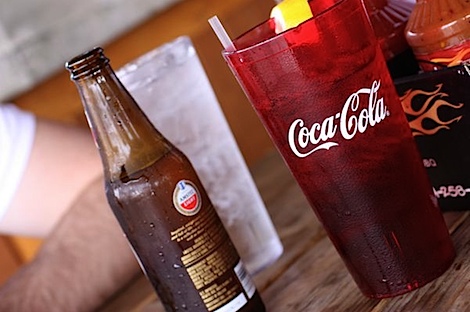 I got sweet tea and hubby got an Amstel Light.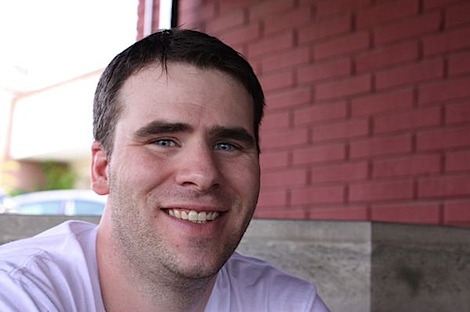 Happy hubby.
Hubby and I got 2 entrees and shared them.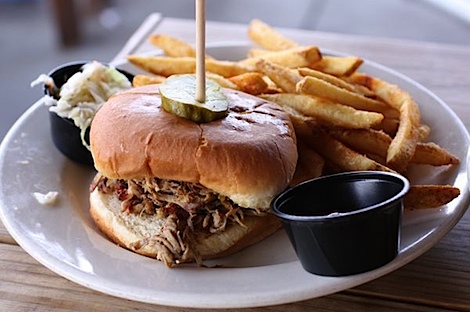 The "Lil Pig" – a pulled pork sandwich with fries…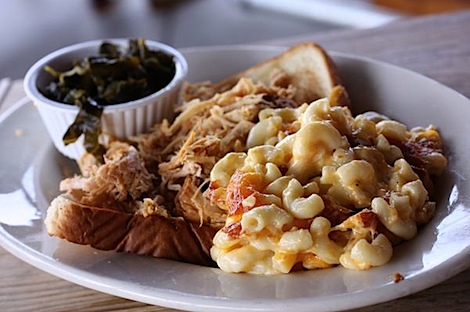 …and a smoked, hand pulled turkey with mac and cheese and collard greens.
Not the lightest lunch, but daaaaamn tasty. Lucky me, I can usually only eat small portions in one sitting so hubby ate the majority of the eats and I took smaller portions.
Anywho, the food was amazing…prob the best BBQ I've had in town. We liked the pork better than the turkey but the sides were all around fantastic! Esp the mac and cheese – reminds me of my dad's mac and cheese!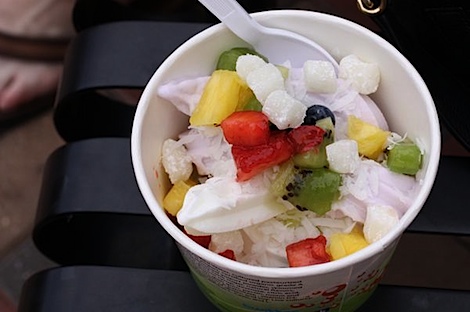 In honor of the beautiful day, we enjoyed some froyo outside.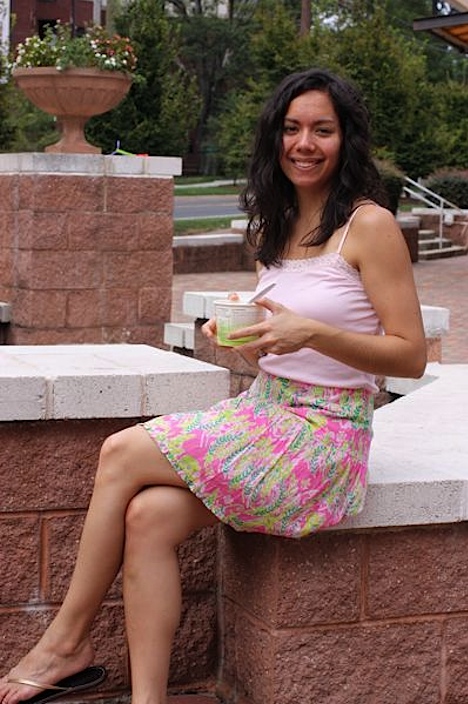 I totally saw a 4 year old wearing a skirt just like mine playing around this fountain area while we were enjoying froyo. Nice! lol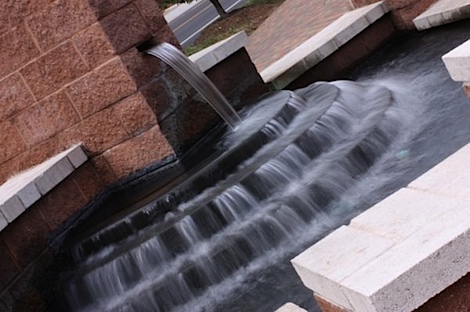 Practiced my photography skills with a moving water shot. Still got it! Woohoo!
Hubby and I also picked up doggie treats while we were out. Bailey's birthday is on the 25th, so this is his birthday week. Extra treats for Bailey!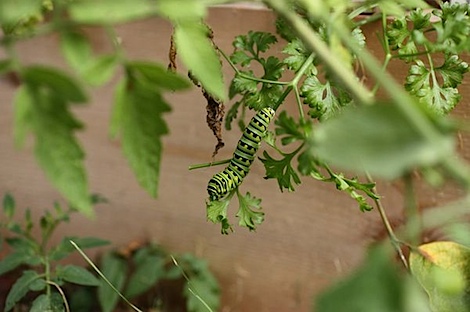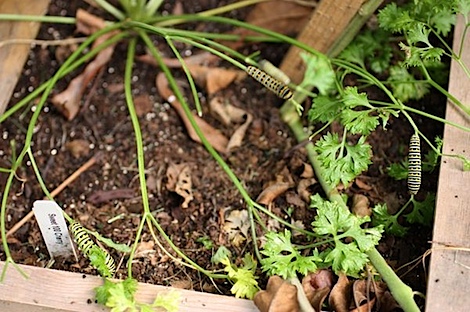 Btw, caterpillars are devouring my parsley in my garden. Look at em go!!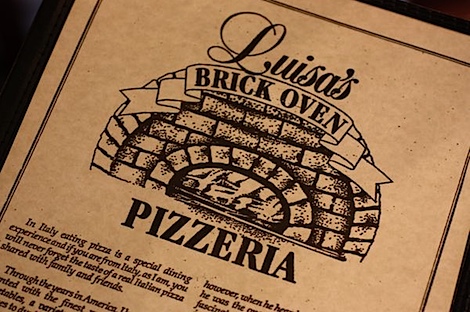 Luisa's Brick Oven Pizzeria was our dinner spot of choice.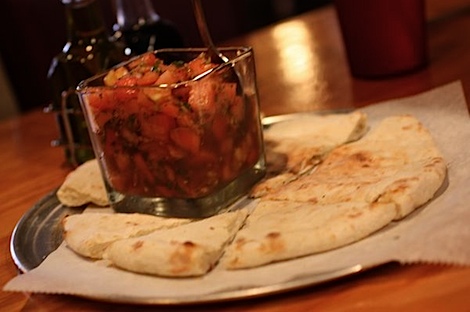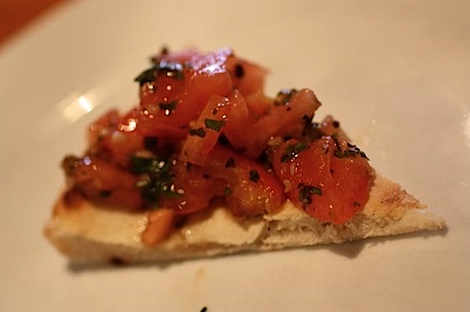 We started with some yummy bruschetta.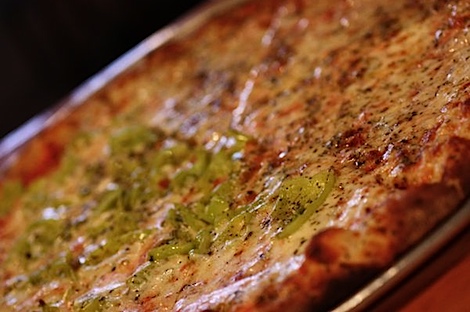 And also got a 1/2 cheese 1/2 banana pepper pizza. We enjoyed everything and had leftovers for lunch tomorrow.
Not the healthiest day of eats today, but you know what…I don't care. I'm so over my restrictive eating days…I eat what I want now. I just generally like healthier eats. I think it all evens out.
Anywho, my sugar overload must still be in effect because hubby suggested we get dessert at dinner and I totally didn't want any! Amazing for this sweet-tooth!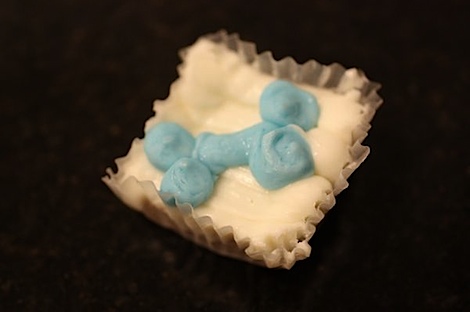 Hubby and I came home to give Bailey one of his special treats – a mini puppy tart.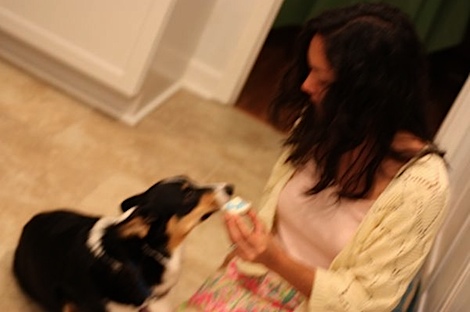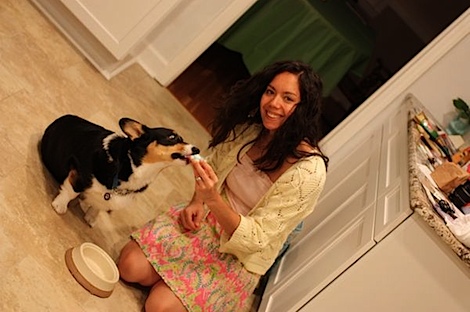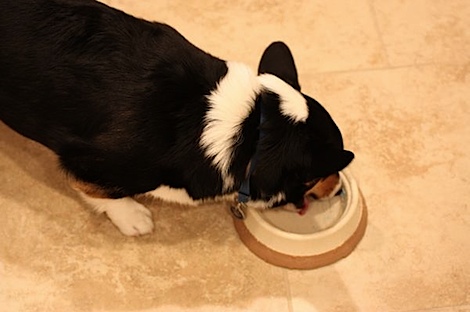 Bailey swallowed the darn thing! Guess corgis really are "gulpers." 😆
Do you feel bad or guilt yourself when you eat unhealthy foods or eat too much?
0