I got busy with work pretty early and ended up having a late breakfast.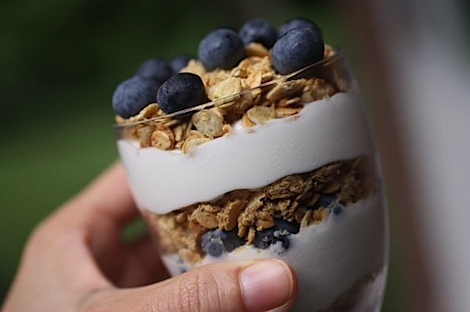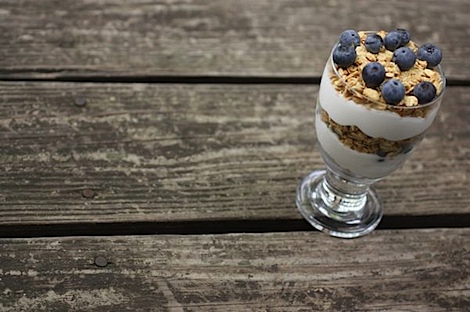 I made an easy no-cook breakfast – a yogurt parfait:
Oikos Vanilla Greek Yogurt (*)
flaxseed meal
farmers market blueberries
Looks like I measured my new cup perfect! Love that!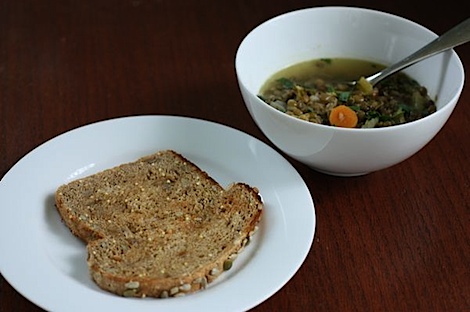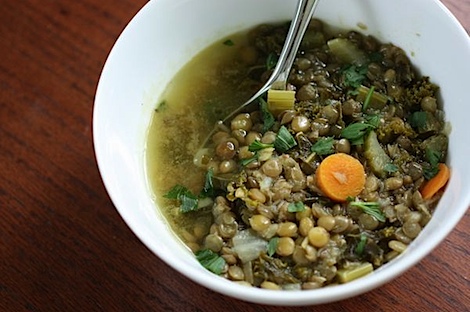 Lunch #1 was leftover lentil soup (de-frosted and re-heated stovetop) with a piece of fresh-baked GH Dakota with a dab of real butter.
Lunch #2 was a simple baby spinach salad with garden cherry tomatoes, purple farmers market pepper, organic baby carrots and sunflower seeds, plus balsamic dressing.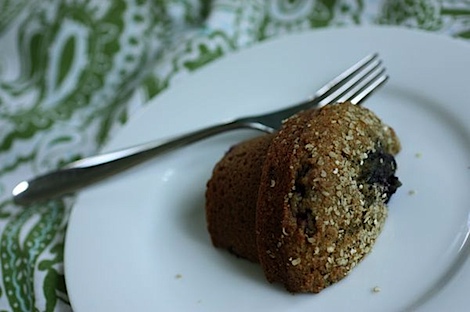 I had a half a blueberry oat bran for a snack. Hubby picked this up for me when he was getting bread today. Thanks hubby!
***
Post work, it was time to teach my private zumba class!
We had an awesome time but we all also got a great workout. Oh yea!
Highlights from my playlist:
Say Na Say Na
I Can Transform Ya
Te Mondo Flores
Esta bueno!
***
After zumba, it was time for a business meeting with Bobby from Fusion South and No Fizz Clt.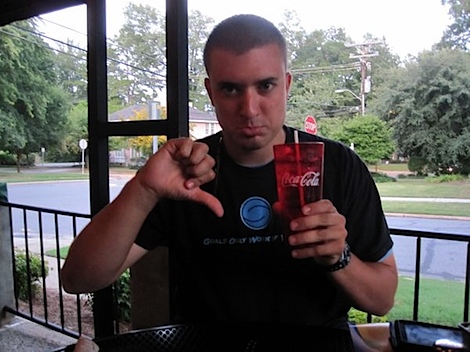 He's giving a thumbs down to soda. Check out No Fizz Clt for details on that.
Thumbs up to proper hydration, though!
We have a project in the works. Hoping to debut it at the beginning of September! Stay tuned for details.
We had our meeting over dinner at Big Daddy's. Unfortunately, though I took some photos, the lighting was so bad the photos really didn't turn out. I had a half patty melt with caramelized onions and yummy sweet potato fries. Nom!
***
Did you know this week is Farmer's Market week?! Shop local!
***
In other news, I booked plane tickets for my 30th birthday getaway! Take off is mid-September! Wheeeee! *crossing my fingers for good weather*
Any guesses where I'm going?
0