Happy Hump Day!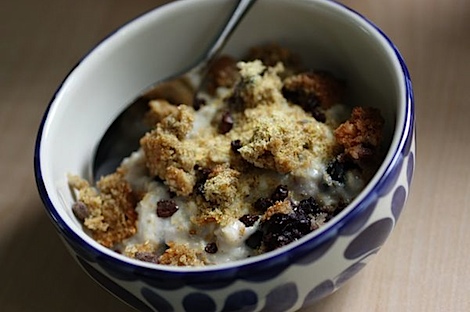 The weekend is almost here. And you know what happens after this weekend? Well…I'm going to be in Chicago next week! That's what! I'm so excited! I'm going to the Healthy Living Summit and it will be my first blogger convention. Woohoo!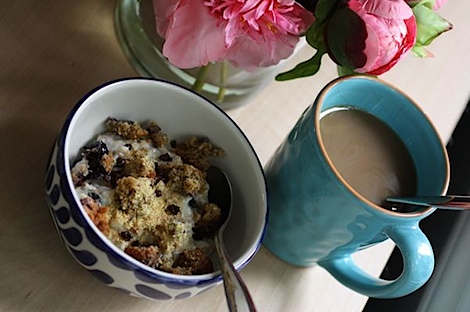 Breakfast was a mouth-watering bowl of oatmeal! Plus coffee.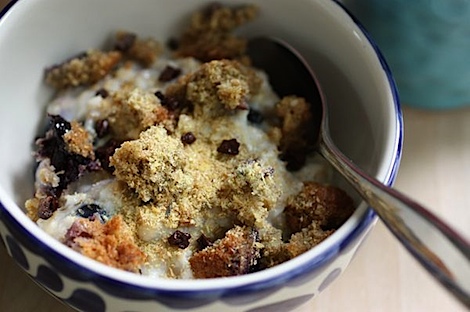 I made oatmeal for me and hubby with half water and half milk. I mixed in blueberries and topped the bowl with flaxseed meal, cacao nibs and a crumble of Great Harvest oat bran blueberry muffin.
***
Hubby and I had a lunch date today! That never happens! So glad I was able to escape my office today.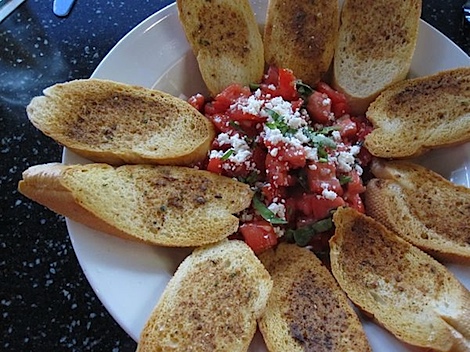 We went to Brixx and split some bruschetta…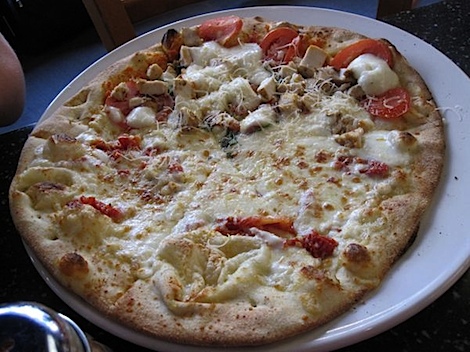 …and a pizza – 1/2 quattro fromaggio and half roasted chicken. I actually only had 2 pieces of pizza and a couple pieces of bruschetta. It was very yummy though!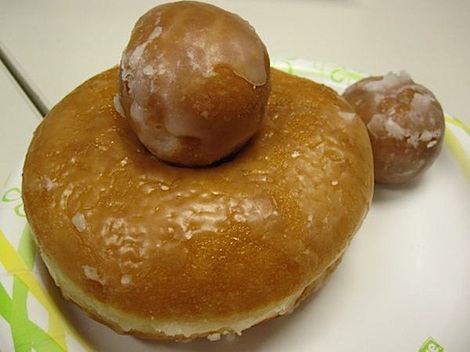 Hubby brought me some donuts, too! Unfortunately, the doughnut flipped in the bag and a lot of the top icing stuck to the bag. Doh! It still tasted good.
***
Z-U-M-B-A
Post work I went to ZUMBA! Yes…another day of zumba. I can't stop myself. 🙂 I'm addicted! I felt really tired in class tonight, though. I don't know if it was due to me being dehydrated, me eating those donuts, me staying up late last night working on stuff, me not having enough veggies today, or me being on my third day of zumba in a row (all things I try to avoid to keep my energy levels up)…but I was definitely sluggish today.
I didn't let my fatigue keep me from a good workout, though! I danced carefully (since it seems easier to injure yourself when you're tired) but reached hard for energy within so I still had a really good time.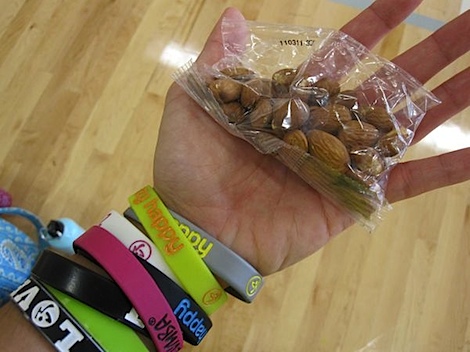 I had some almonds post-workout.
And I stayed late with the instructor to choreograph a new song to Christina Aguilera's Aint' No Other Man. Omg, you guys…the choreo is so freakin cute! I think I'm going to share it with my private class next week! 😉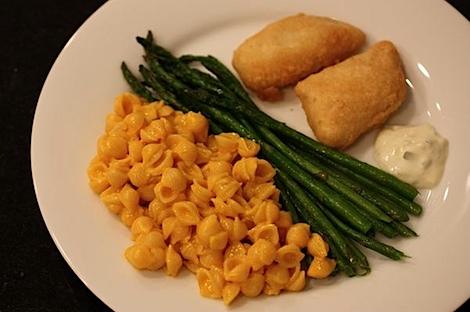 Hubby was a doll and made dinner tonight – TJ's breaded halibut (frozen, baked) with tartar sauce, sauteed asparagus, and Annie's mac and cheese.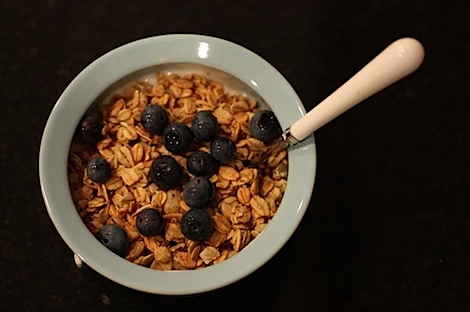 And for a post-dinner snack (feeling pretty ravenous after my workout today) / dessert – a yogurt parfait. Not as pretty as the last one, but equally delish! This one was made with plain Oikos (*) sweetened with maple syrup, Galaxy Granola Not Sweet Vanilla and farmers market blueberries.
What do you do to prevent fatigue during workouts? Do you have a special snack, stay hydrated…tell me your secret! 🙂
0