A great game night should include the following: a fun game, a delicious meal, and a dance off.
Wait.
Oh, that's just what we did with our game night this past weekend.
My friend Erica and I hosted a game night at The Chic House.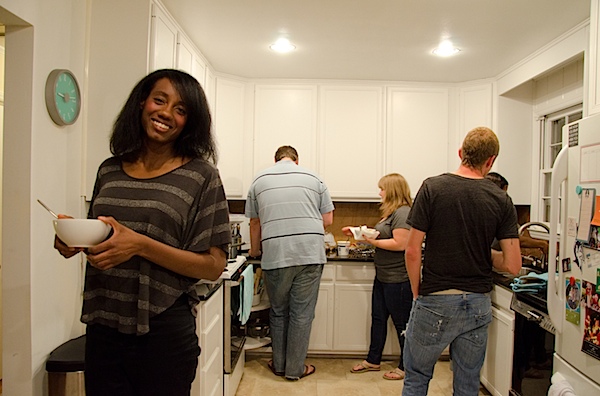 Our friends aren't the biggest fans of cooking, but we had a great solution. Erica made chili, I was in charge of corn bread, and we asked everyone else to simply bring chili toppings. Okay, so we also asked my friend Sarah to make her famous cheesecake, but other than that, we left things pretty simple.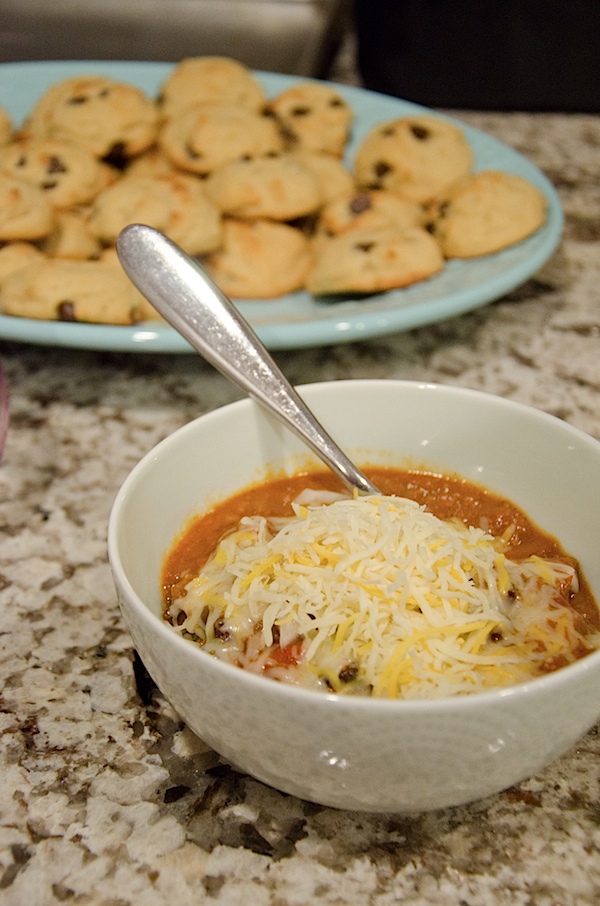 I had a bowl of chili with onions (a first for me, and it was awesome) and plenty of cheese.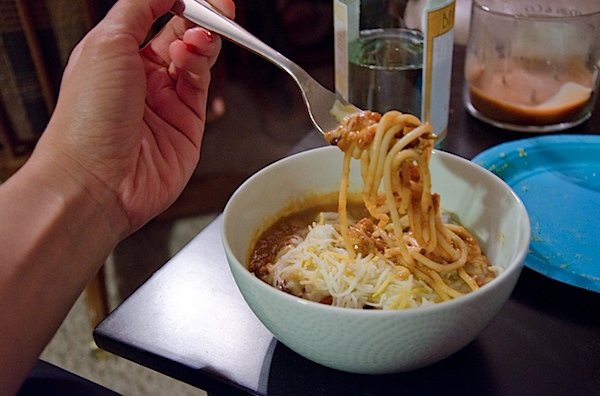 And Erica does her chili Cincinati-style – with pasta. It's a pretty awesome way to eat chili, and I definitely recommend it, if you've never tried it.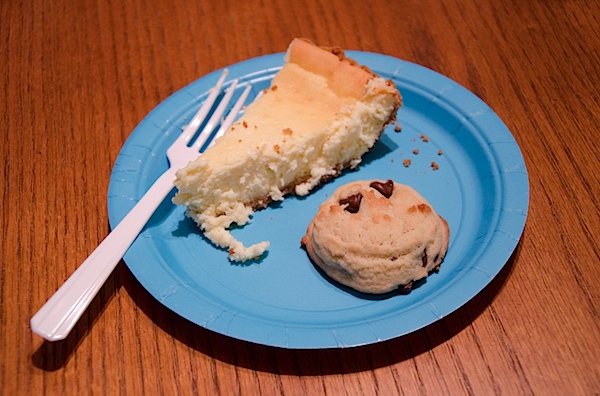 Dessert included Sarah's cheesecake and some chocolate chip dough balls I whipped up earlier that day.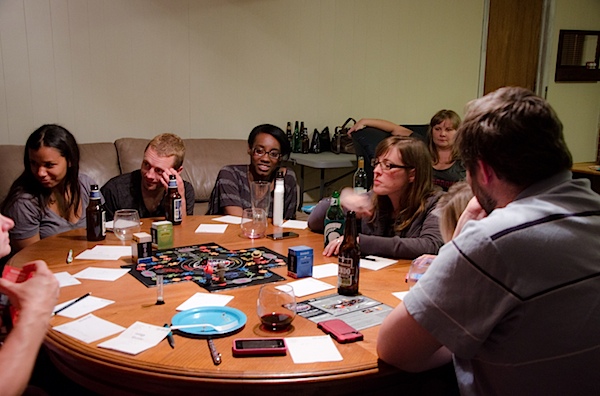 After eating, the gaming began. The word box was definitely my least favorite, while the drawing one was my most favorite. I'm pretty terrible at real trivia, but luckily, my other teammates picked up my slack on the red box. And Sarah and I split up the green box, which made for an interesting show.
My favorite moment was probably when Sarah chose a green card and kept making faces after reading it that screamed, "I have no idea how to act out this person." She sighed, lifted up her arms and went "RAWR!" My teammate Amy screamed "The Hulk!", and I followed up with "Shrek!" As it turns out, Shrek was correct. I still can't believe we won that round in about 3 seconds from her interesting impersonation.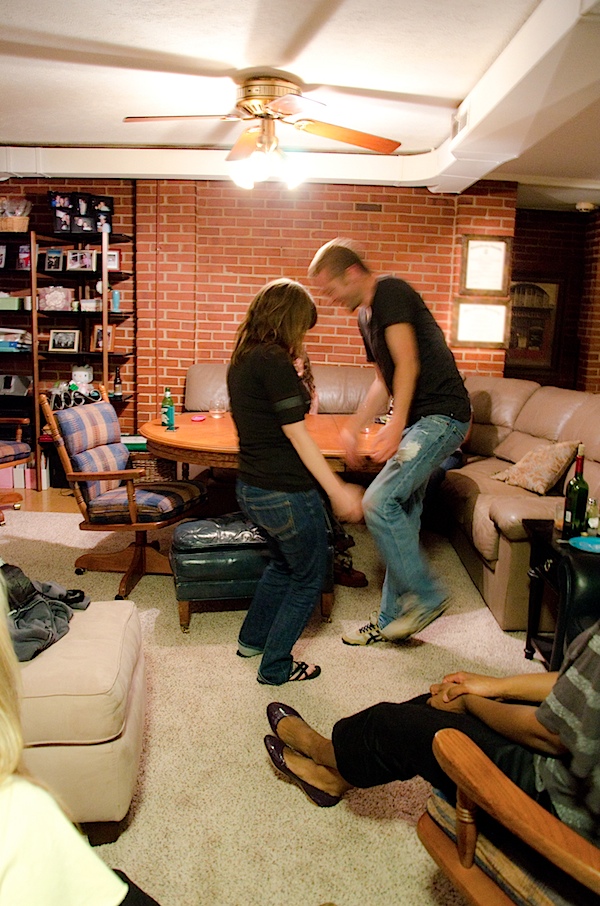 After my team lost, we held a quick Jekyll dance-off. Okay, it randomly came about, but it was still pretty awesome. I'd never seen "the Jekyll" before, but we convinced Shamecia's SO to show us, and after some serious pleading, he gave in. I tried to find a YouTube video of what this dance looks like, but I can't find one. It's sorta similar to what this guy looks like after he drinks his concoction – think shaky hands. It's a joke dance…sort of like "The Bernie." You've seen that one, right?
***
By the way, thanks for the sweet comments on my last outfit post!
***
Reader question: What's your favorite board game?
0