My yoga instructor, Courtney, shared an amazing quote on her Instagram a few days ago that was the perfect thing I needed to see that day. Maybe you could use it too?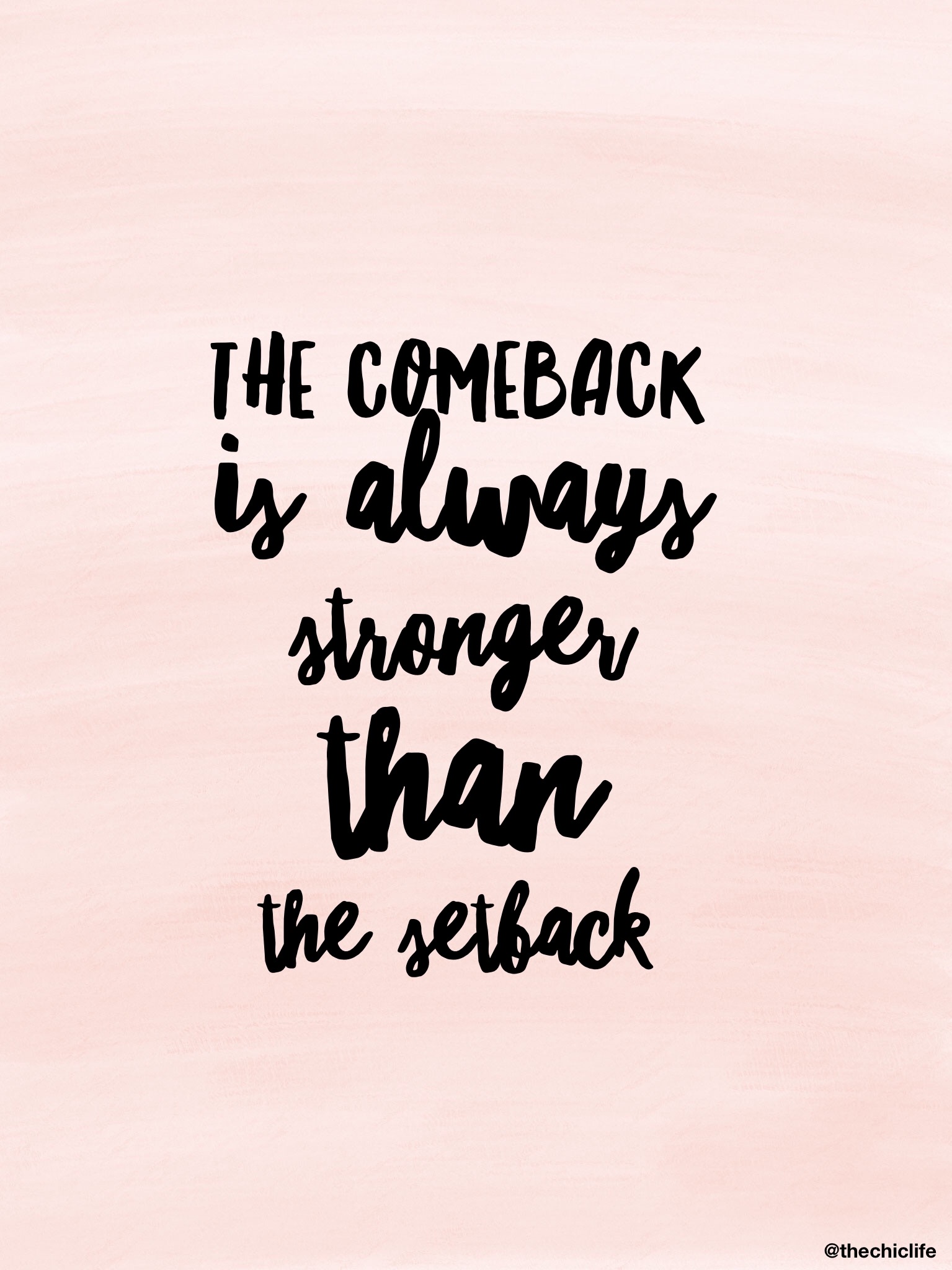 The comeback is always stronger than the setback
You may have seen on my Instagram that I'm a little injured at the moment. Nothing major thankfully but enough to keep me from enjoying my favorite dance (and other) classes. And I've missed out on skating at the beautiful outdoor rinks in NYC. Again! Instead, I get to enjoy physical therapy twice a week. Womp womp. I'm missing my dance classes terribly but working hard to maintain a positive attitude. This is temporary, and I'll be back in dance classes before I know it. In the grand scheme of things, this is such a tiny blip of time.
If you're going through a setback of your own, it's helped me to focus on the comeback. And maybe putting your thoughts looking forward will help you too? We'll get there. And it's going to be beautiful!
Hugs,
Diana
9