Hey guys, here's the recipe I've been promising you. It's my Healthy Breakfast Cookies Recipe. This is a whole grain recipe made with dried tart cherries and walnuts. While you can enjoy these for breakfast, they also make for a healthy dessert. Basically, they're good any time of day!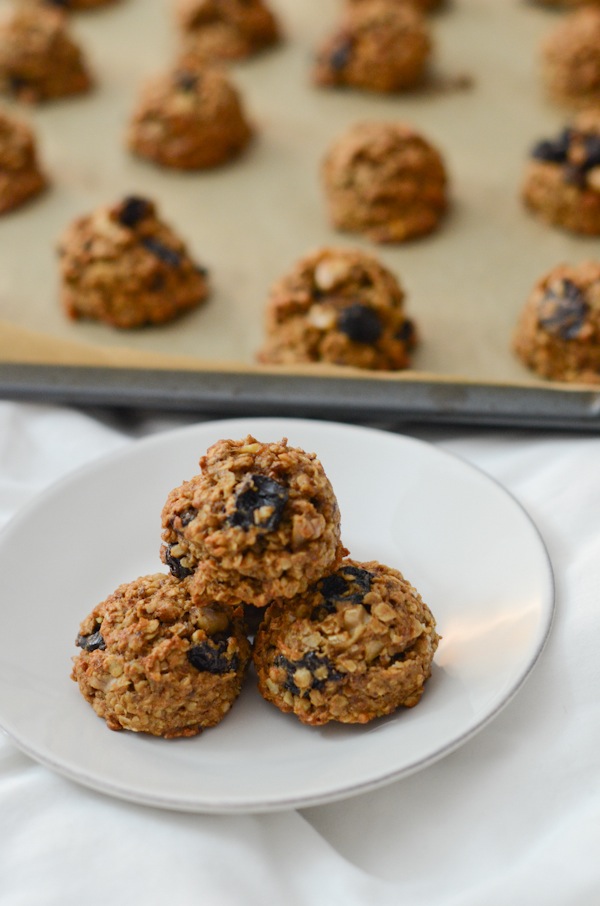 I first started working on a breakfast cookies recipe for you guys several years ago. But it got lost somewhere along the way. There was a piece of paper with my recipe notes, but I can't even find that now. Lol! So, I went with a new approach.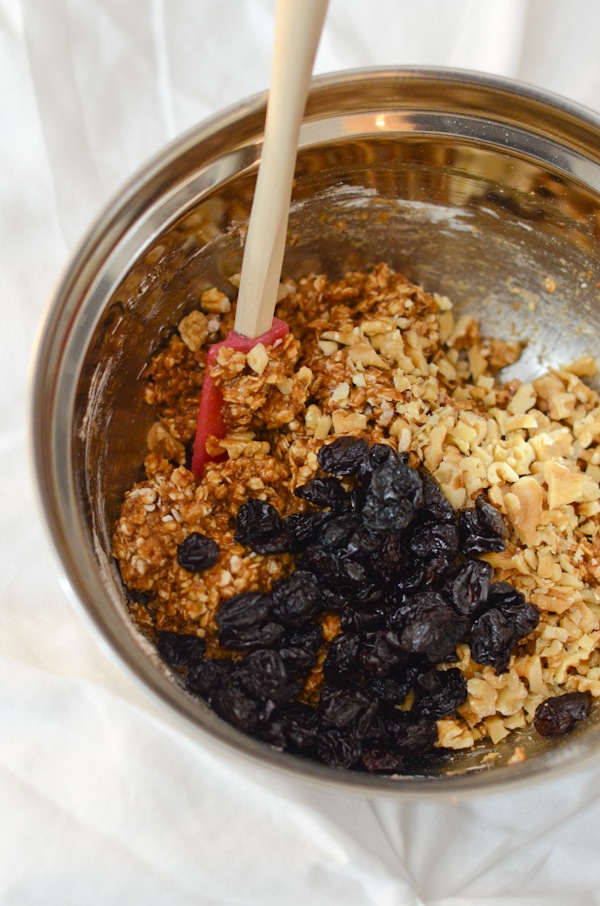 For this recipe, I converted my Just Right Oatmeal Chocolate Chip Cookies to a healthy version.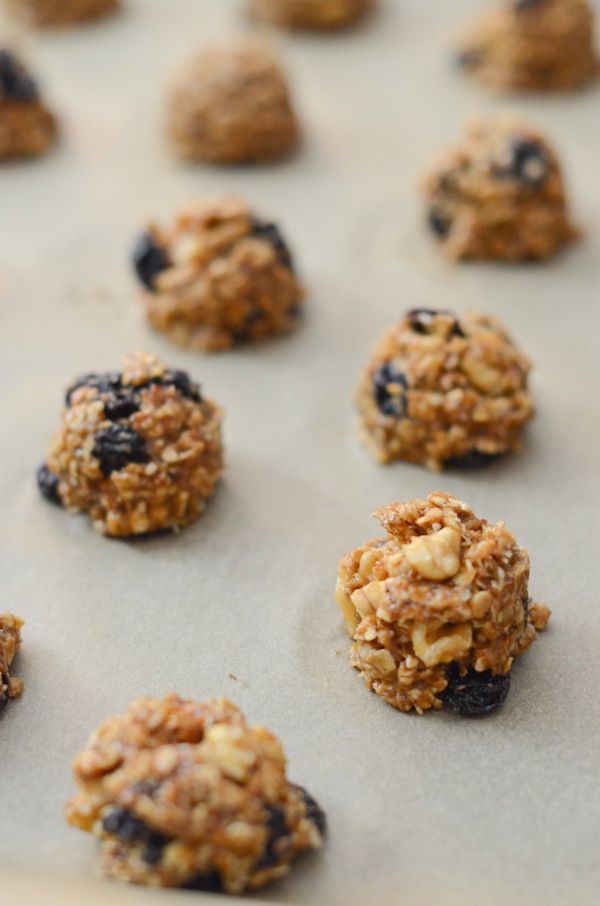 Regular Cookies to a Healthy Breakfast Cookies Recipe
Here's how I converted the recipe:
Used spelt flour instead of all purpose
Swap out chocolate chips for dried fruit
Added nuts
Substituted a flaxseed egg for the egg
Substituted mashed banana and less oil for the butter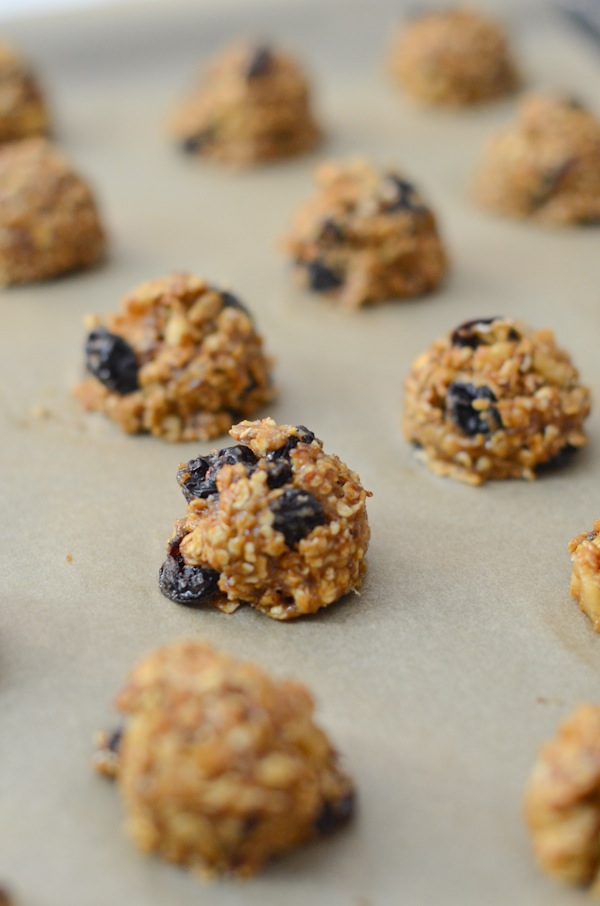 Switch this Healthy Breakfast Cookies Recipe up by substituting your favorite dried fruit and/or nuts.
Note: I used Bob's Red Mill spelt flour, and it was nice and hearty. Opt for that if you want a whole grain version.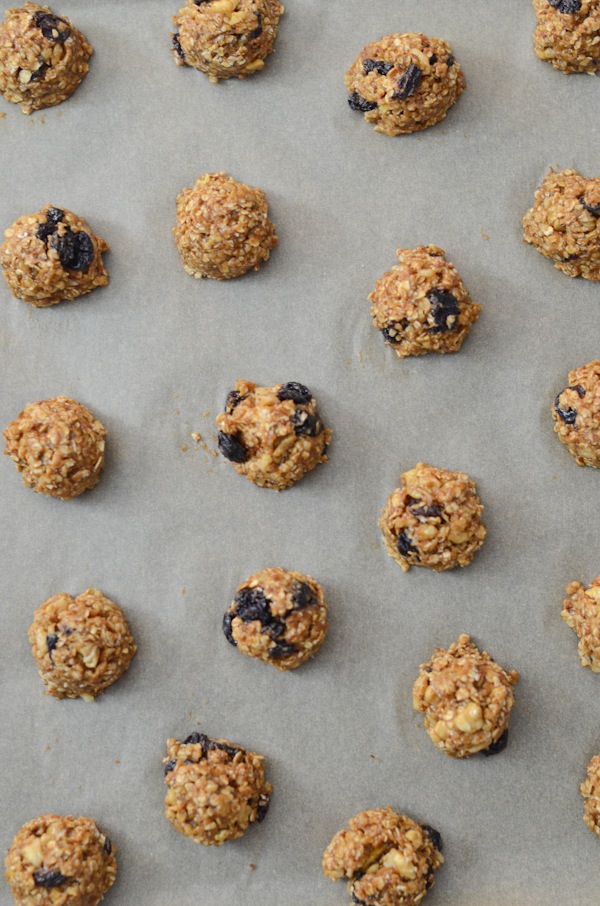 The cookies didn't flatten out much, which was okay with me. But you can press them down if you want a more traditional cookie shape.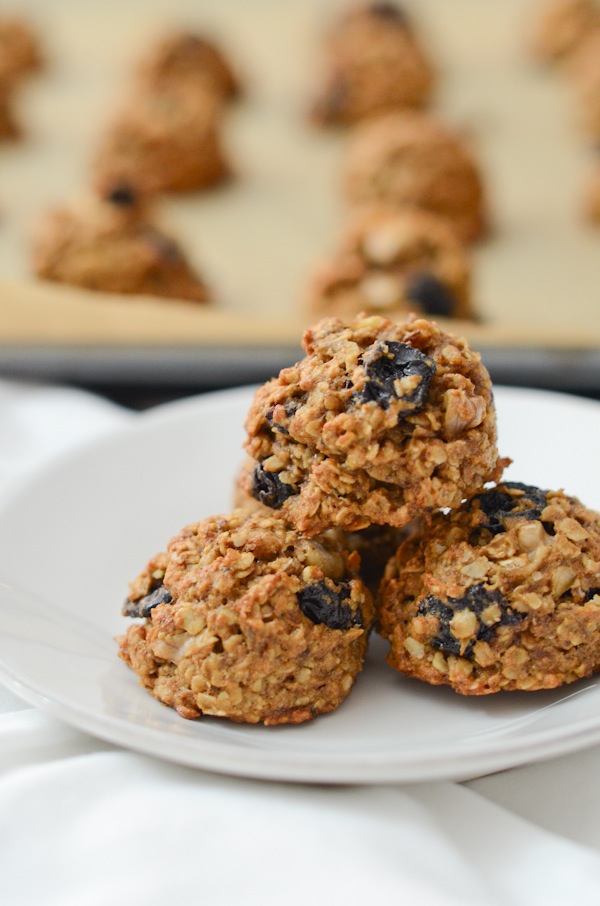 Healthy Breakfast Cookies Recipe | Whole Grain Tart Cherry
Make this Healthy Breakfast Cookies Recipe for breakfast...or dessert! Your choice! They also make for a great snack any time of day.
Author:
Diana of thechiclife.com
Ingredients
1¼ cup quick cooking oats
¾ cup spelt flour
¾ teaspoon kosher salt (or sub half table salt)
¼ teaspoon baking soda
1 ripe banana, mashed
¼ cup canola oil
½ cup coconut sugar (or sub raw cane sugar)
1 flaxseed egg (1 tablespoon ground flaxseed mixed with 3 tablespoons water)
1 teaspoon vanilla extract
½ cup walnuts, chopped (or sub nut of choice)
½ cup dried cherries (or sub dried fruit of choice)
Instructions
Pre-heat oven to 350 degrees F. Prepare one large (or two small) baking sheet(s) with parchment paper. Note: I could bake all the cookies in one batch with 1 large baking sheet because mine did not spread out.
In a large bowl, add oats, spelt flour, salt, and baking soda. Whisk to evenly combine.
In a medium bowl mix banana, oil, and coconut sugar. Add the flaxseed egg and vanilla. Whisk to evenly combine.
Pour wet mixture into dry mixture and gently mix with a large spatula. Fold in walnuts and cherries.
Using a medium sized sorbet scoop (2 tablespoon), scoop dough and evenly distribute on baking sheets, leaving about 3 inches of space in between each ball of dough.
Bake 10-12 minutes, until edges are slightly brown. Remove from oven and let cool on baking sheets to room temperature. Enjoy!
More Delicious Breakfast Recipes
Oil-Free Fruit and Nut Granola
Healthy Baked Pumpkin Doughnuts
Thanks for stopping by! Hope you enjoy these Healthy Breakfast Cookies!
3