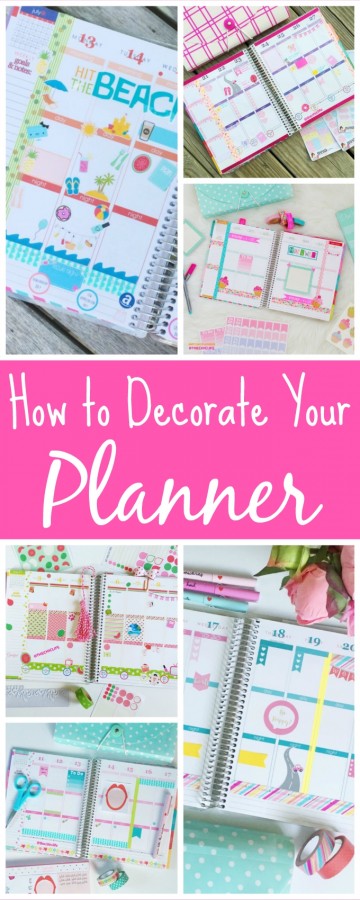 *This page features tutorial links/info*
There's no right or wrong way for how to decorate your planner. I don't know about you, but I have a tendency to be a bit of a perfectionist. However, I prefer my planner decorating to be a stress-relieving (not stress-inducing) activity. So, I like to focus on having fun. After all, if you mess up a spread, you only have to look at it for another week (or month) or less. Play, make mistakes, and remember to enjoy the process.
Planner Decoration Tutorials
DIY Weekend Banner with Stickers (Quick Planner Tip)
How to Decorate Your Planner with Just Washi Tape *with video*
How to Make Text Stand Out in Your Planner – Quick and Easy Tip (you can use this in bullet journals too!)
Plan with Me Videos / Posts
Click here for my Plan with Me videos and blog posts
General Planner Tips
Planner Layout Photos/Ideas and More
Want to see how I decorate my planner?
Click here to view a list of my Plan with Me videos on YouTube
Click here to see pictures of my planner's weekly and monthly layouts
Click here to go back to my main Planner page
Planner Videos
Check out my planner videos on my YouTube channel:
Click here to subscribe to The Chic Life on YouTube to get notified of my latest videos!
Instagram Inspiration: #mychicplanner
How do you make your planner chic? Did you use any of my tips? I'd love to see them. Share a photo on Instagram, twitter, etc. and tag it with #mychicplanner so I can check it out.
Best Planner Supplies
Click here for my picks for the best planner decoration supplies, shops, and more.

---