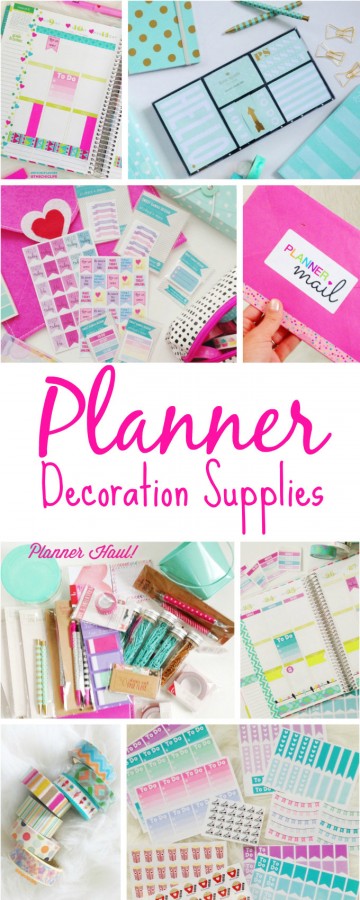 There are so many cute planner decoration supplies out there. You could literally spend hours shopping for stickers, washi tape, pens, sticky notes, and who knows what else. Here are some of my favorite supplies. Click on the links below for more details.
*View my Top 5 Essential Planner Supplies*
Also, be sure to check out my Planner Decoration Ideas page because you can see how I used particular stickers, washi tape, etc. in my spreads. I also link to the shops, in the detailed posts, where you can find the same supplies.
Note: This post contains affiliate links. If you use them to make a purchase, I'll make a small commission at no extra cost to you. I use and love the products recommended here. Please contact me if you have any questions.
Where to Buy Planner Decoration Supplies
My favorite places to shop are:
My Favorite Etsy Shops
Here are some of my favorite Etsy shops for purchasing planner stickers, washi tape, and other Planner Decoration Supplies:
Essential Supplies
These are some of my must haves Planner Decoration Supplies. These are available online at Amazon, but you can probably find them at your local office or craft supply store too.
Click here for my Top 5 Essential Planner Supplies (to read more about the above and see 2 more essentials)
Planner Subscription Unboxing Videos and Posts