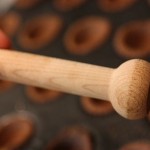 Yay! The weekend is here! Anyone doing anything fun?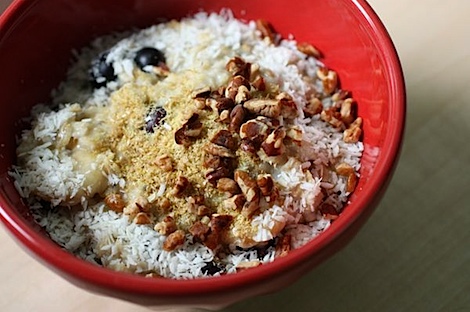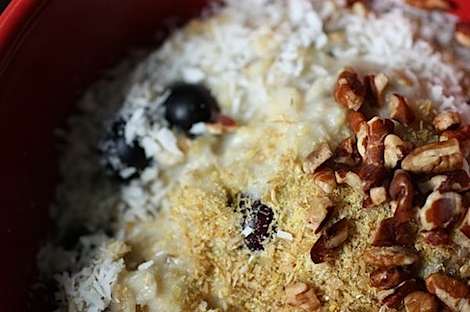 I finally finished those fabulous blueberries this morning when I made hubby and I blueberry-banana oatmeal. Nom! Soooo tasty!
My lunch eats were a bit on the random side due to lack of groceries and my inability to take a break from work to go grocery shopping.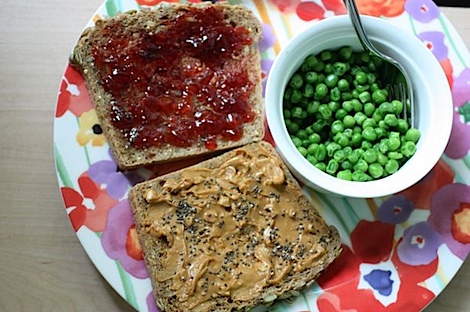 For lunch #1, I had an AB+J+Chia Sammie on Dakota with some green peas. Have you tried chia seeds on your PB+J yet? If not…you should! It's fab!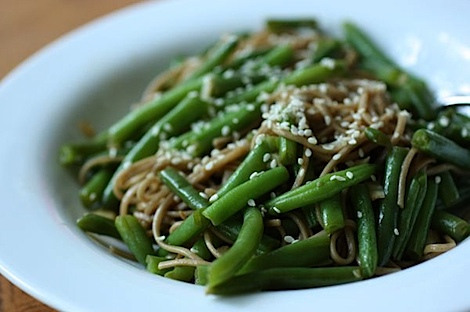 For lunch #2, I had a quick soba noodle stir fry with fresh garlic, green beans, and sesame seeds. I love a good noodle bowl!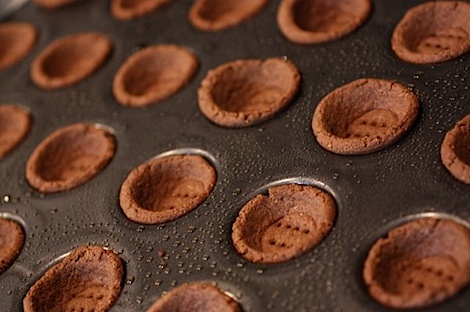 I did a play on those vegan mini tarts, but this time with some modifications.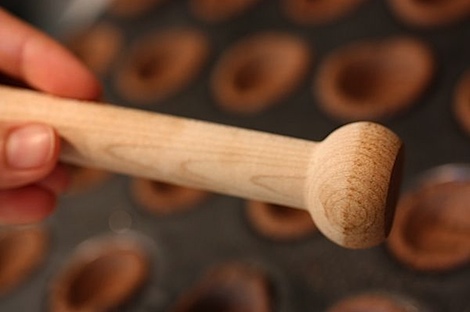 I used the same crust recipe as before, but this time I used this handy-dandy mini tart tool, which helped form the cups.
Last time I made these mini tarts, I just added fruit and a gel-y topping. But, I've always wanted to add a sort of pastry cream filling. So, I made one today using tofu.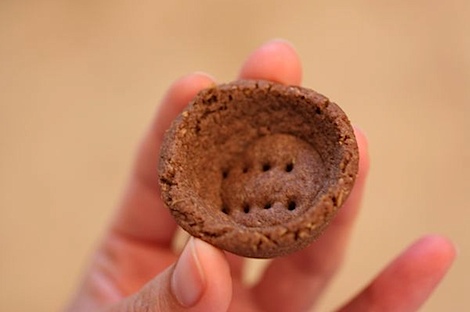 I decided to sample a tart before I took them over to our friend's place tonight…just in case my experiment was a total fail.
Take a tart.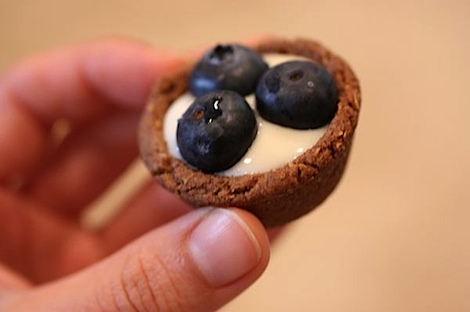 Add cream filling and fruit and enjoy!
Ok, I left off the shiny topping for my sample….it wasn't ready yet. I still had to go to Zumba class and THEN finish dessert.
Sooo…I went off for another fabulous hour of zumba tonight, and yes…that makes 6 straight days of zumba. phew!
I came back home and assembled dessert and then headed out to meet some friends.
Our friends were having a bit of a cook-off.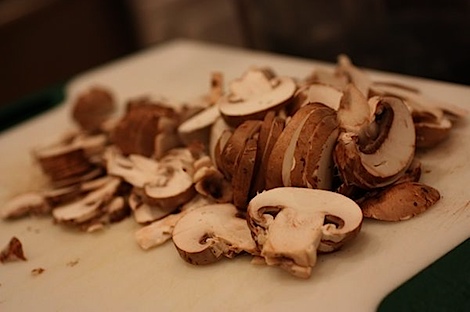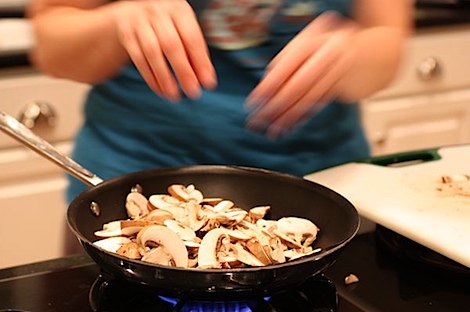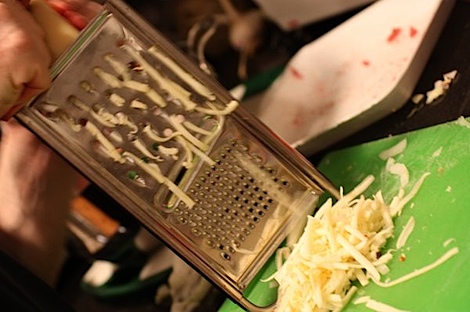 While our chefs worked, I snacked on tortilla chips, Stacys pita chips, salsa, and raw veggies (broccoli and baby carrots).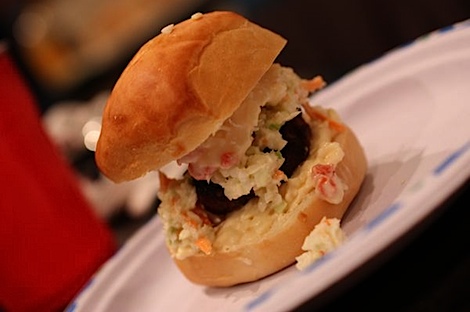 Burger Slider #1 – a lovely grilled burger with cole slaw and I believe pimento cheese.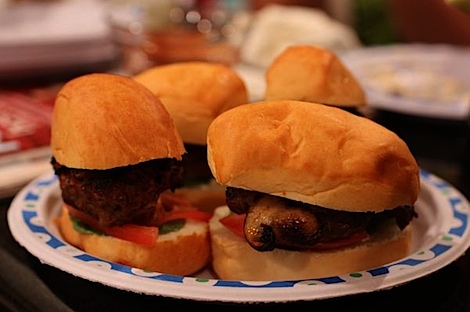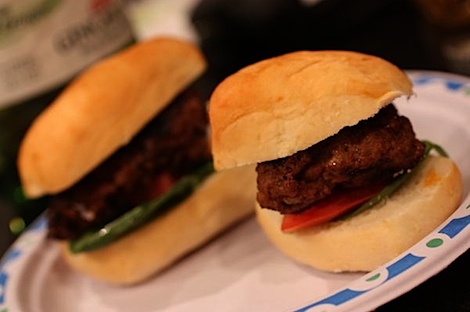 Burger Slider #2 – another love grilled burger, this time made with monterrey jack cheese, spinach, tomatoes and a sweet Hawaiian sauce.
They were both delicious! Can I call a tie?!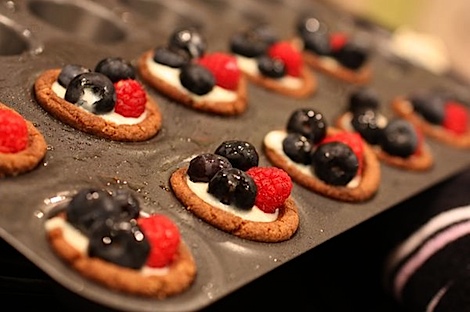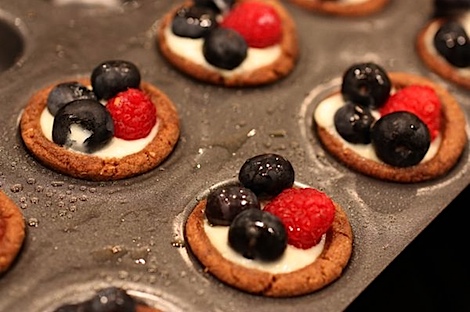 My vegan fruit tarts were big hit and I don't think anyone was even vegan!

I was worried they were a fail, but thank goodness they turned out ok!
I'll be posting the recipe tomorrow. Gotta get some zees for now. G'night all!
What's your favorite type of burger/slider? Any particular toppings, sauces, seasonings?
(Hubby and I may actually do sliders at our housewarming next weekend!!)