Use the links and information on this page to find manifestation techniques and Law of Attraction methods you can use to manifest your dreams to reality.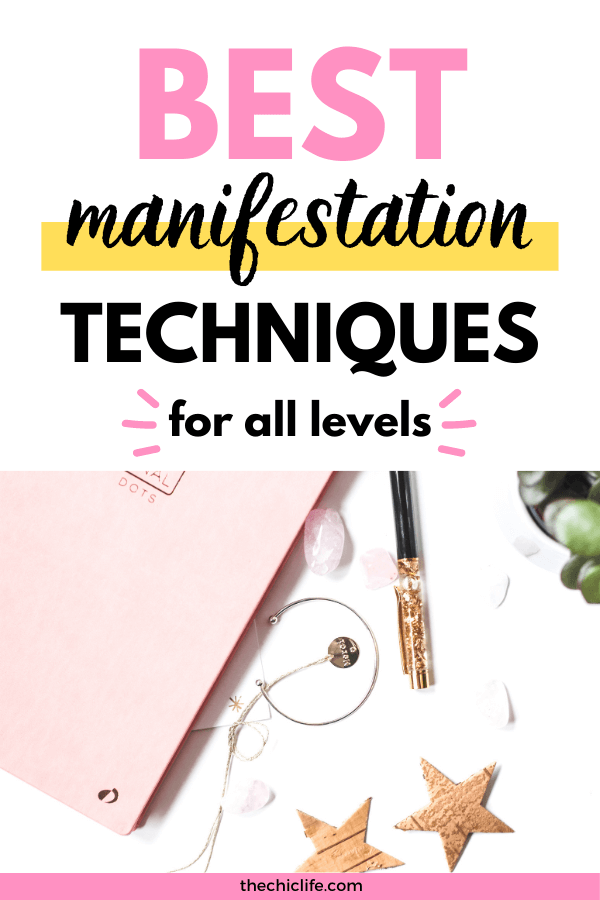 About Manifestation / Law of Attraction Techniques and Methods
There are SO many manifestation techniques and methods out there. How do you choose?
To me, the key isn't the technique…the key is following my 3 step process to manifest anything and work through any resistance that comes up.
Because truly, ANY technique will work.
So, choose the one that feels best for you. For example, if you're very visual and creative, you may love vision boards. But if you're more of a diary-keeper / journal lover, you may enjoy scripting more.
Use the links below to explore options and learn which one(s) resonate(s) most with you.
Best Manifestation Techniques and Methods
Vision Boards
How To Make A Digital Vision Board: Desktop Wallpaper with Canva | Law of Attraction
How to Make a Vision Board on Pinterest
Manifestation Planner
How to Use Your Planner to Manifest Your Dreams (any planner will do!)
Speaking Your Manifestation Into Reality
Affirmation Tip: Sticky Note Manifestation Hack (this is one of my favorite things to do!)
Affirmations
How To Use Affirmation Cards for High Vibe Living | Simple and Woowoo Ways
11 Affirmations for Peace and Calm | For Reducing Stress and Overwhelm
10 Health Affirmations for Well Being
***
Summary
Manifestation techniques are actually really fun and easy to do! Most Law of Attraction methods are seriously so simple. You can do them in a matter of minutes.
Where I see my clients and community get hung up the most is with the resistance. It won't matter how many manifestation techniques you do if you have resistance to your desire.
"It won't matter how many manifestation techniques you do if you have resistance to your desire."

Diana Celestine
So pay attention to how you're feeling while you're going through your manifestation process and notice where anything feels uncomfortable, out of alignment, or otherwise not a "hell yes, I'm so excited for my manifestation to arrive!"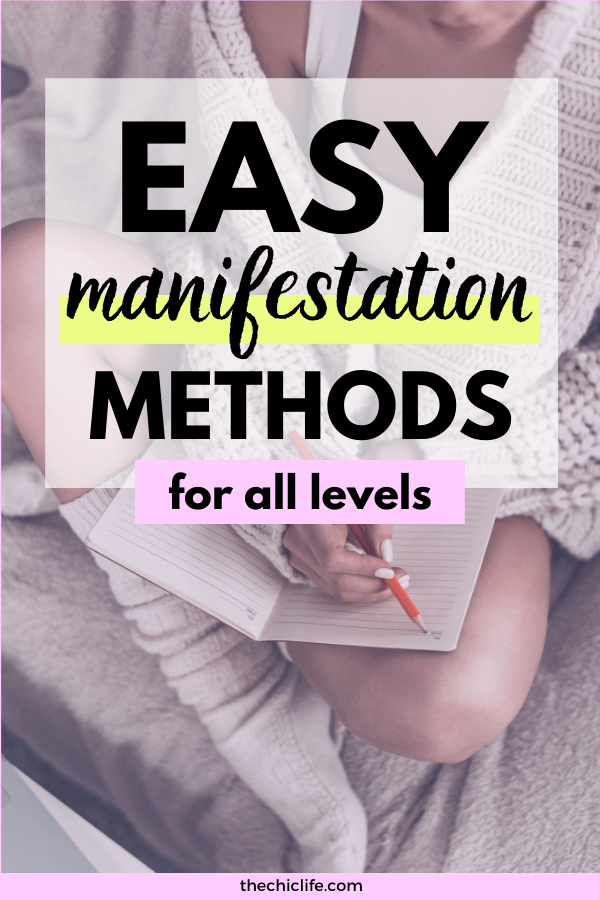 More Manifestation Tips
Click here to learn How to Manifest
Click here for some inspirational Manifestation Success Stories
Click here to go back to the main Manifestation page
***
Questions? Comments? I'd love to hear from you! You can DM me on Instagram (@thechiclife), join The Chic Life private Facebook group (Team Chic), or Contact me here.