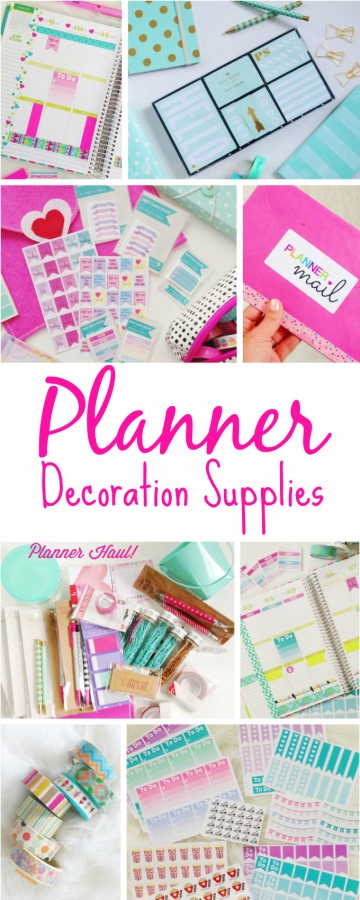 There are so many cute planner decoration supplies out there. You could literally spend hours shopping for stickers, washi tape, pens, sticky notes, and who knows what else. Here are some of my favorite supplies. Click on the links below for more details.
*View my Top 5 Essential Planner Supplies*
Also, be sure to check out my Planner Decoration Ideas page because you can see how I used particular stickers, washi tape, etc. in my spreads. I also link to the shops, in the detailed posts, where you can find the same supplies.
Note: This post contains affiliate links. If you use them to make a purchase, I'll make a small commission at no extra cost to you. I use and love the products recommended here. Please contact me if you have any questions.
My Favorite Planner Supplies
Click here for my Ultimate Planner Supplies List
Click here for my picks for 10 Best Washi Tape in 2018
Where to Buy Planner Decoration Supplies
My favorite places to shop are:
My Favorite Etsy and Online Shops
Here are some of my favorite Etsy and Online shops for purchasing planner stickers, washi tape, and other Planner Decoration Supplies:
Essential Supplies
These are some of my must haves Planner Decoration Supplies. These are available online at Amazon, but you can probably find them at your local office or craft supply store too.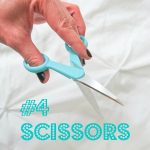 Click here for my Top 5 Essential Planner Supplies (to read more about the above and see 2 more essentials)
Planner Supplies Hauls
Sometimes I think my younger school-geek comes out when I get to planner supplies. I used to get so excited for the first day of school because…supplies! New notebooks (I got turquoise and pink paper), pens, markers, and what not. It. was. magical.
And now I can have it again…in the form of planner decoration supplies! Here are some of my hauls.
Note: These are one-off purchases – the monthly subscriptions are below.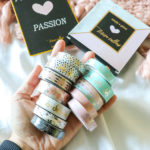 Simply Gilded x Teresa Collins Collab & Other Planner Supplies Haul (Video and Post)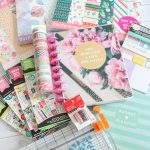 Happy Planner 2019 and Planner Supplies Haul (Video and Post)
Planner Subscription Unboxing Videos and Posts
Some Etsy shops offer sticker subscriptions and kits. Many of these will send you a specific number/sheets of stickers, but you won't know what they look like until you get your delivery. These can be fun if you like surprises. Here are some I've ordered:
Simply Gilded Monthly Subscription Box (March 2019) *VIDEO*
How to Store Your Planner Decoration Supplies
Here are some tips on how to store your favorite stickers, washi tape, pens, and other planner decoration supplies.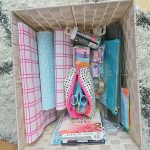 Planner Supplies Storage for Under $20
***