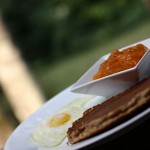 Happy Humpday all!
So glad to hear some of you may be trying veggies for breakfast (and that some of you already eat them)! Woohoo! Way to go TCL readers!
Also, I've been slacking off on replying to comments lately so if you've asked a question and I haven't responded…I promise I'm getting there!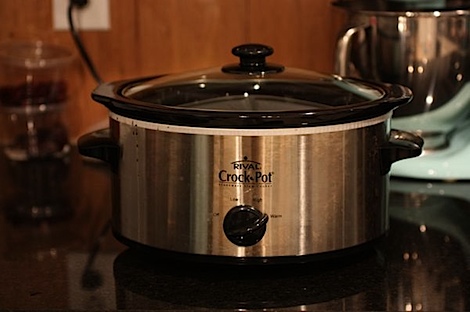 Know what's in this slow cooker? Not your average overnight oats…that's what!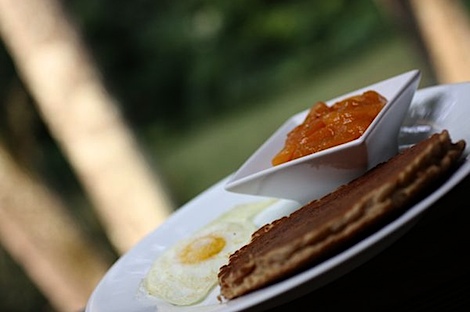 Back to this morning…I must have overeaten last night because I still felt full-ish this morning. Ugh! I was thinking of steaming up more green beans, but I really wanted to eat the leftover pancake I had since I didn't think it would last much longer. And while fiber from green beans would be filling, I thought protein in the form of a fried, local egg would be better.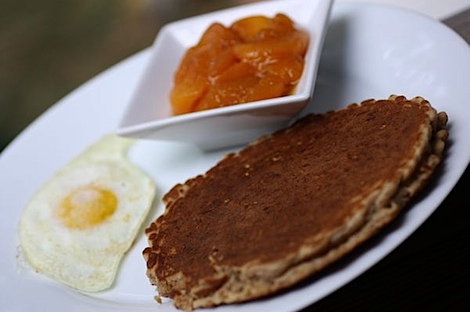 So, sans veggies, I had a yummy breakfast of an oatmeal pancake with peach compote and a fried local egg.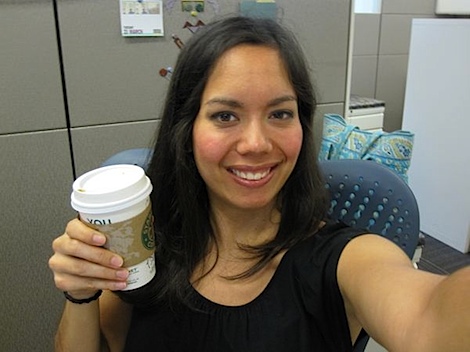 I had my first pumpkin latte of the season! It was yummers but a little more sweet than I remember. May-haps I'll ask for less syrup pumps next time?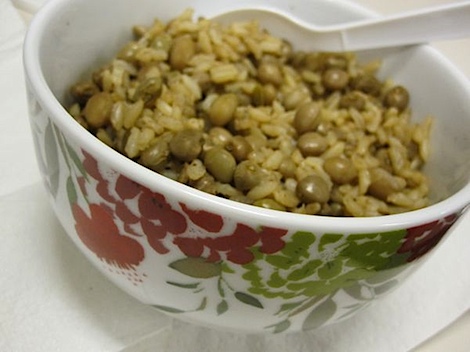 Lunch was crowder peas from my parents garden with brown rice.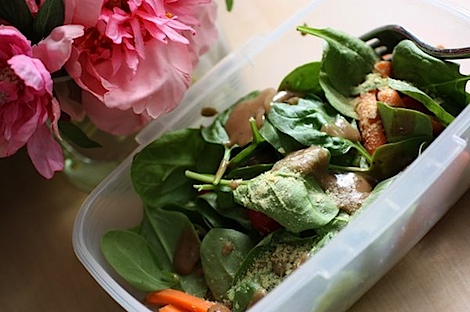 Plus a salad later with spinach, carrots, tomatoes (picked this morning from my garden), sunflower seeds, nutritional yeast and balsamic dressing.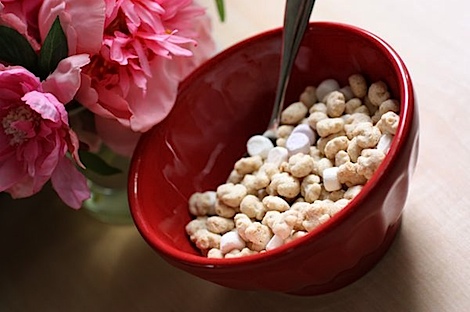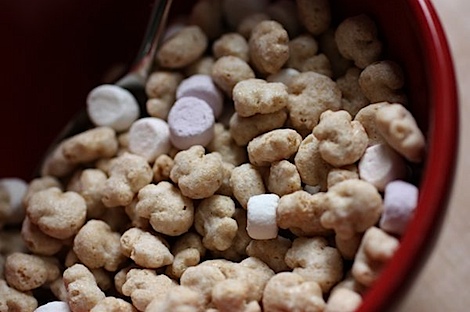 I even got to try some of the healthy "Lucky Charms" I bought for hubby. They're pretty tasty! I liked them way better than the "real" thing.
Lookie what hubby surprised me with when he came home with groceries. Awwwwwwwwwwww! <3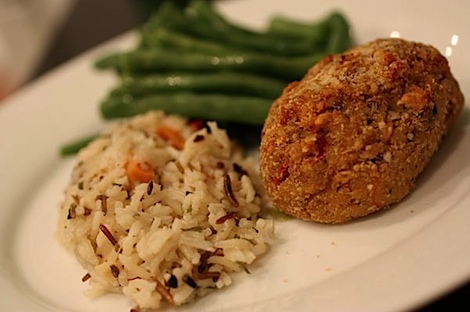 For dinner, we had rice pilaf and a crab cake made at a local grocery store plus steamed green beans. The crab cake was ok, but I really, really want to try making my own from scratch! Ellie Krieger has a faboo recipe I've been itching to try for the longest time.
Dessert tonight was a little unexpected…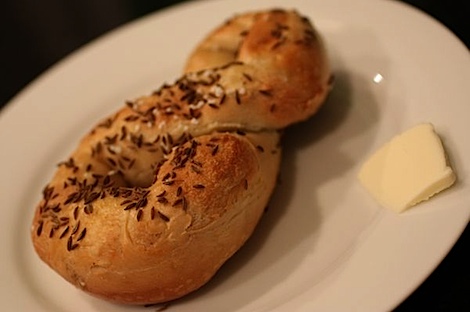 …a rye bagel. It really wasn't dessert, but since it was a post-dinner treat, it sure seemed that way.

Hubby and I froze the 20+ bagels my mom got us, but they defrost so nicely. Just defrost in the microwave and bake for a few minutes at 300 degrees F – they taste like they're fresh from the oven!
Have you noticed how much I like re-heating food in the oven yet?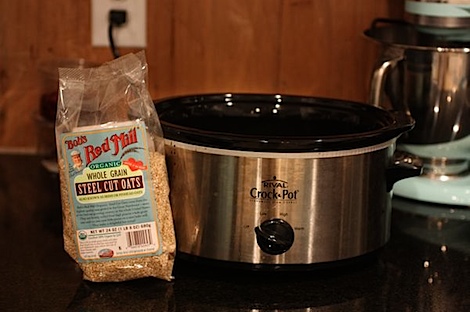 I was inspired by those Trader Joe's frozen steel cut oats I got awhile back and googled till I found this Alton Brown recipe for Overnight Oats. No, they're not rolled oats mixed with yogurt or milk…these are steel cut oats mixed with water and milk and I'm hoping for creamy-luscious oats first thing tomorrow. I'm pretty miuch just cooking oats, water and milk (no fruit or sweeteners) because I want to choose my mixins later.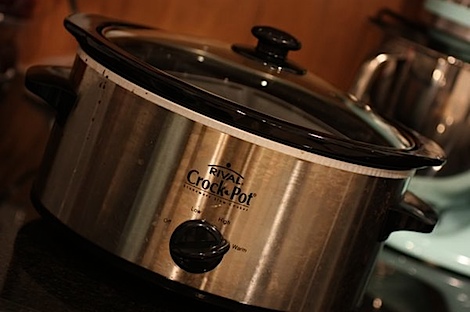 The reviews seemed really mixed on how the recipe turned out. Apparently, there's a lot of variation for slow cooker heat-levels. I'm crossing my fingers things turn out ok tomorrow morning.
I have a tough errand to run tomorrow. Any guesses what I'm doing?