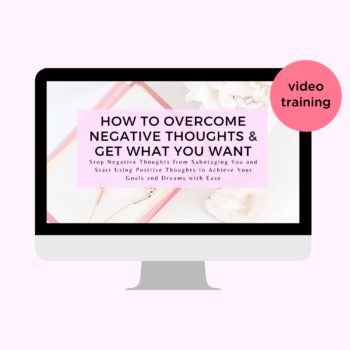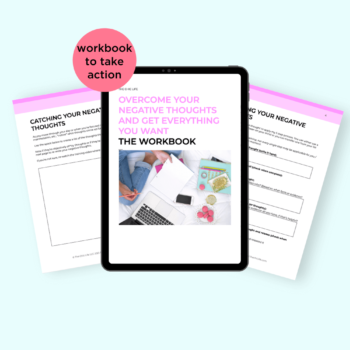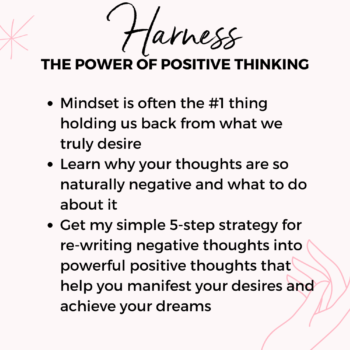 Previous
Next
How to Overcome Your Negative Thoughts and Get Everything You Want
$97.00
$47.00 for a limited time
Negative thoughts holding you back from what you truly desire in life? 
Whether your negative thoughts are leading you to self-sabotage or are blocking your manifestations, it's possible to overcome a negative mindset and shift into powerful positive thinking that will help you crush your goals, manifest your desires with ease, and achieve your dream life.
Ready to harness the power of positive thinking?
Learn WHY your thoughts are already so negative and why it's so important to re-write your negative thoughts ASAP. Get my simple 5-step strategy for overcoming all kinds of negative thoughts – from negative self-talk to limiting beliefs – so you can start getting out of your way and getting everything you want in life.
This bundle includes one video training and one short and sweet workbook to implement what you learn and get started re-writing your negative thoughts fast.
Watch the training and use the workbook to start documenting your negative thoughts and re-writing them to positive, powerful thoughts that support you crushing your goals, manifesting your desires, and achieving your dreams with more ease, flow, and abundance than ever before.

Add to cart

 5/5
"I feel like I have control over my mind!"
"It is so empowering to learn about overcoming negative thoughts and take control of my own mindset! With this training, I was able to learn about negative thoughts, and also take actionable steps to challenge them and live more in line with my values. Diana provided a great workbook that I used to work through specific negative thoughts, and now I'm noticing and questioning myself every time a negative thought comes up. I feel like I have control over my mind!"
– ABBY
 5/5
"Diana gives practical strategies and practices that I could use right away to put me in a more positive mindset!"
"What a great training on changing my negative thought patterns and limiting beliefs. I loved learning about why I have negative thoughts. Diana gives practical strategies and practices that I could use right away to put me in a more positive mindset!"
– NINA
 5/5
"This helped me feel that I can move forward and change things for the better."
"I enjoyed the training, it was fun and interesting. I have felt stuck in negativity for a long time, but this helped me feel that I can move forward and change things for the better."
– ZANIA
Features
It's All in The Details
So you know your negative thoughts are getting in your way and holding you back. But you don't know what to do about it! This training is here to help with just that.

You'll learn why you're so negative to begin with (this is a GAME CHANGING realization) and how negative thoughts are impacting you, your goals/dreams, and your life

You'll learn a SIMPLE and effective process for rewriting negative thoughts in a supportive and encouraging way

You'll learn the KEYS to overcoming negative thoughts (and fostering a positive mindset) in an achievable and lasting way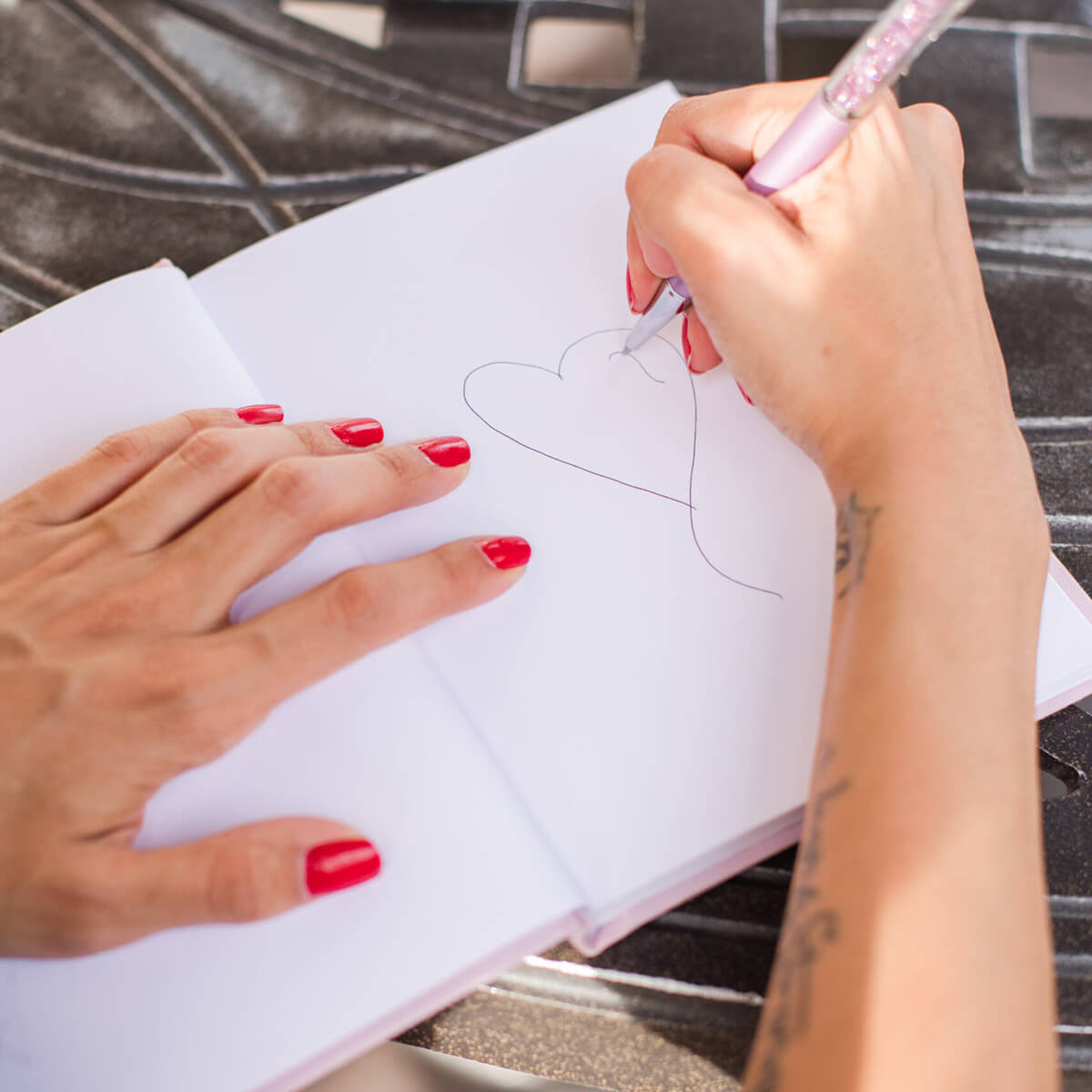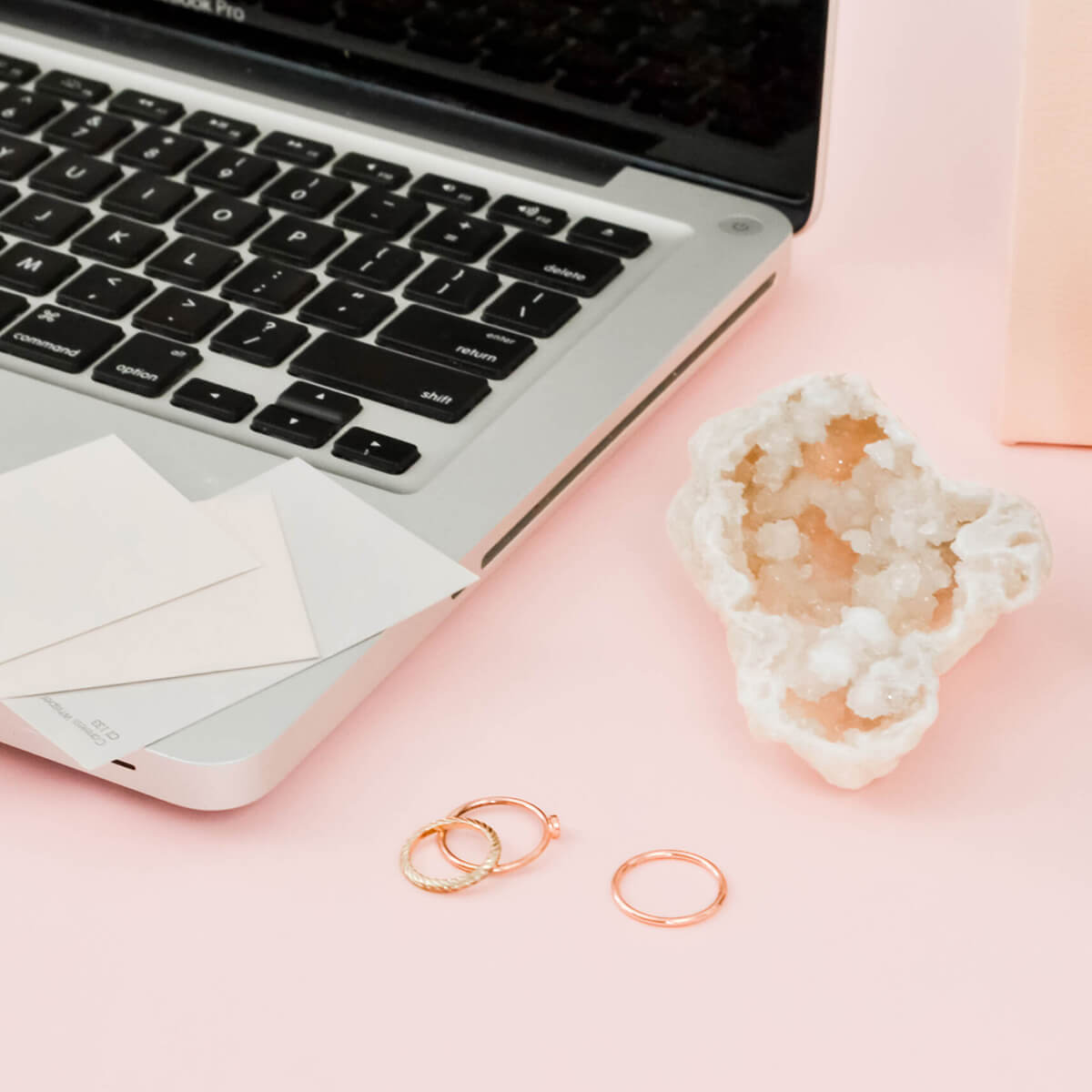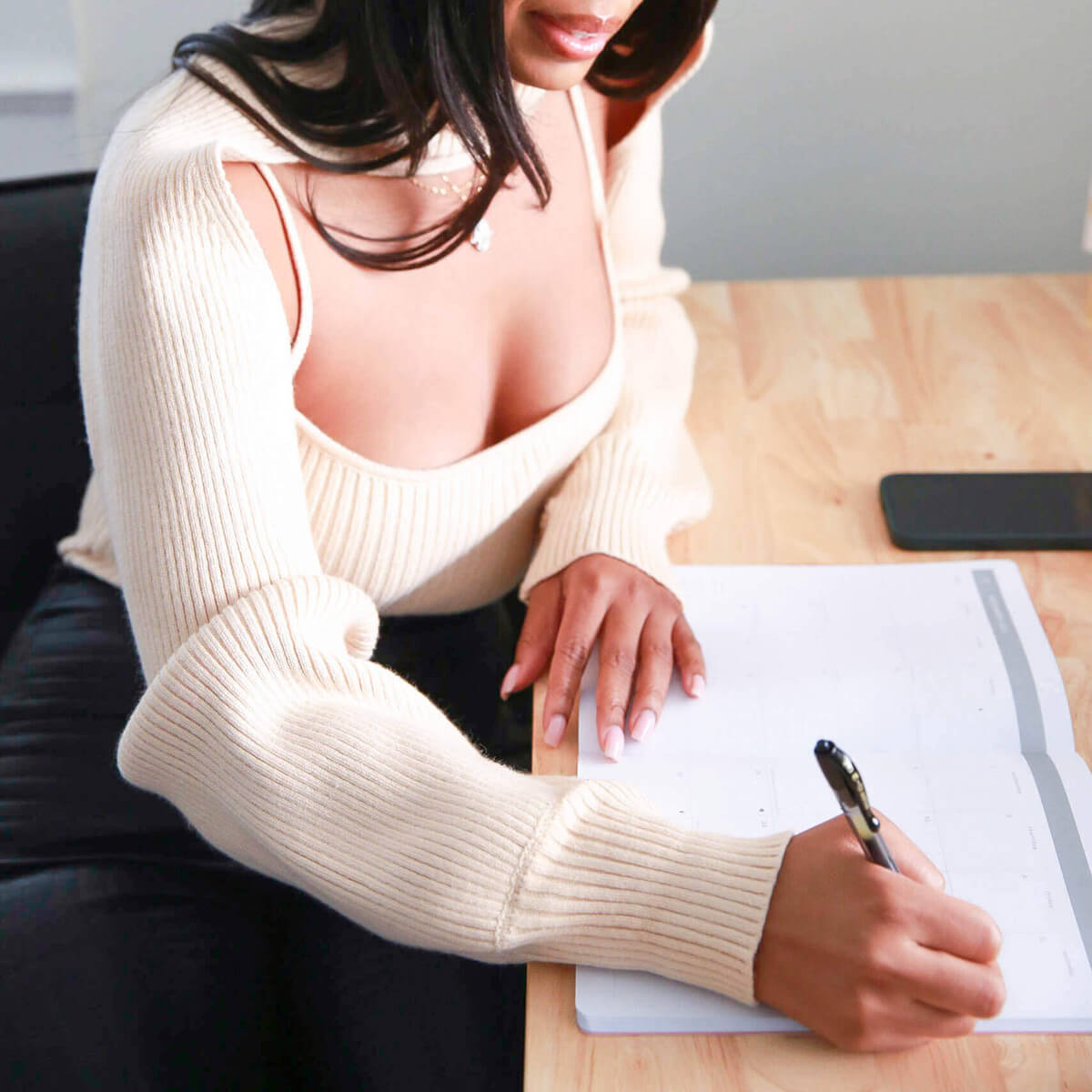 FAQs


What payment methods do you accept?
I accept credit card and Paypal
Due to the digital nature of this product, there are no refunds.


When will I receive my product?
Once your payment is complete, you will receive instant access to this product, so you can get started right away!
No, this is a 100% digital product. You will receive access to a video training and a PDF copy of the workbook that you can print and use.


I'm sick of my negative thoughts getting in the way of my goals and manifestations. Is this for me?
If you're ready to take ACTION and do the work it takes to overcome your negative thoughts, then yes! Sure, you can use this to work up the courage to get uncomfortable to make REAL  change happen. But this product is designed to help you take action, because action is where the magic happens.
If you want to learn the 5-step process you can use to overcome your negative thoughts now, plus some helpful information on WHY you're so negative, this is for you.


What kinds of negative thoughts will this help with?
In this training, I'll talk about different types of negative thoughts and how to overcome them. The 5 step process applies to all negative thoughts discussed including self doubt, negative self-talk, limiting beliefs, and general negative thoughts.


How soon can I expect to see results?
I've designed this program to get you results ASAP. But, negative thoughts are unique to each person. And some are more deep-rooted than others. Most people can see fast results with some types of negative thoughts while others will require more repetition. What I can say is that doing nothing is only keeping you stuck, so whether you use my training or another solution, there's no better time to start than now!


What if I still have questions?
If you still have questions after reviewing this page, shoot me an email at diana at thechiclife dot com, and let's chat.
Harness the power of positive thinking
Tell your negative thoughts who's in charge
Ready to kick your negative thoughts to the curb and harness the power of positive thinking? Get instant access to the training and workbook and get started smashing your negative thoughts and getting out of your own way ASAP.
You'll Also Love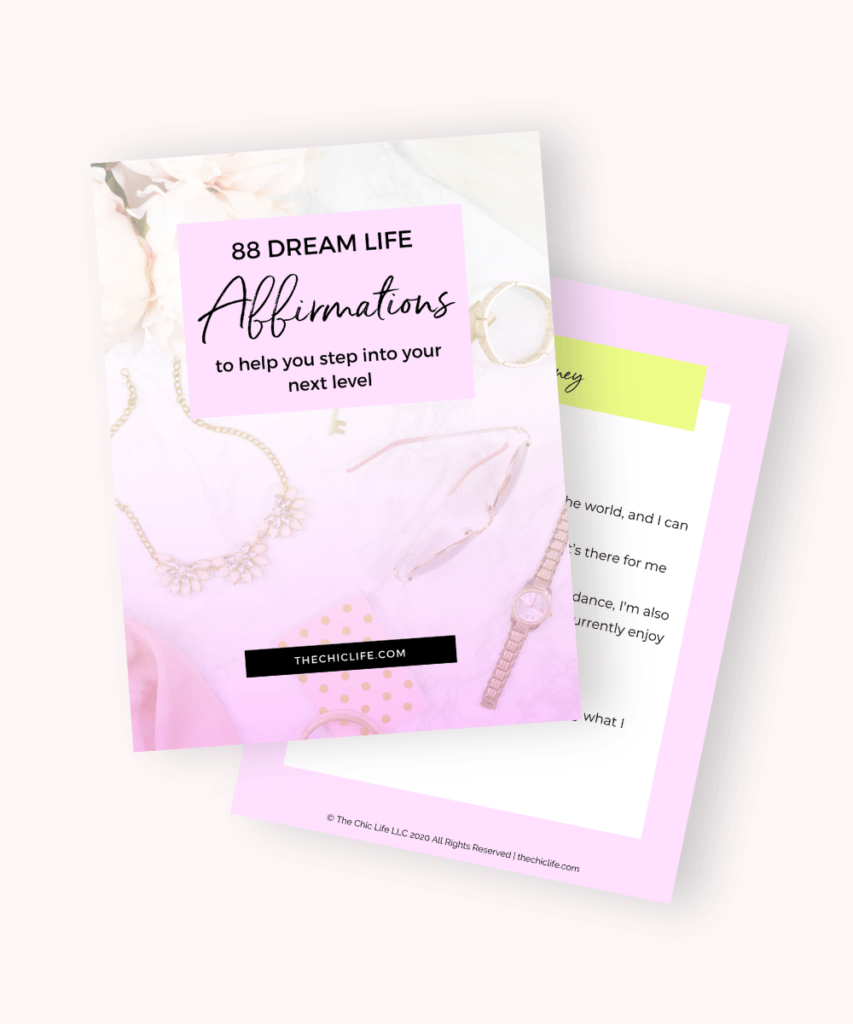 $8.88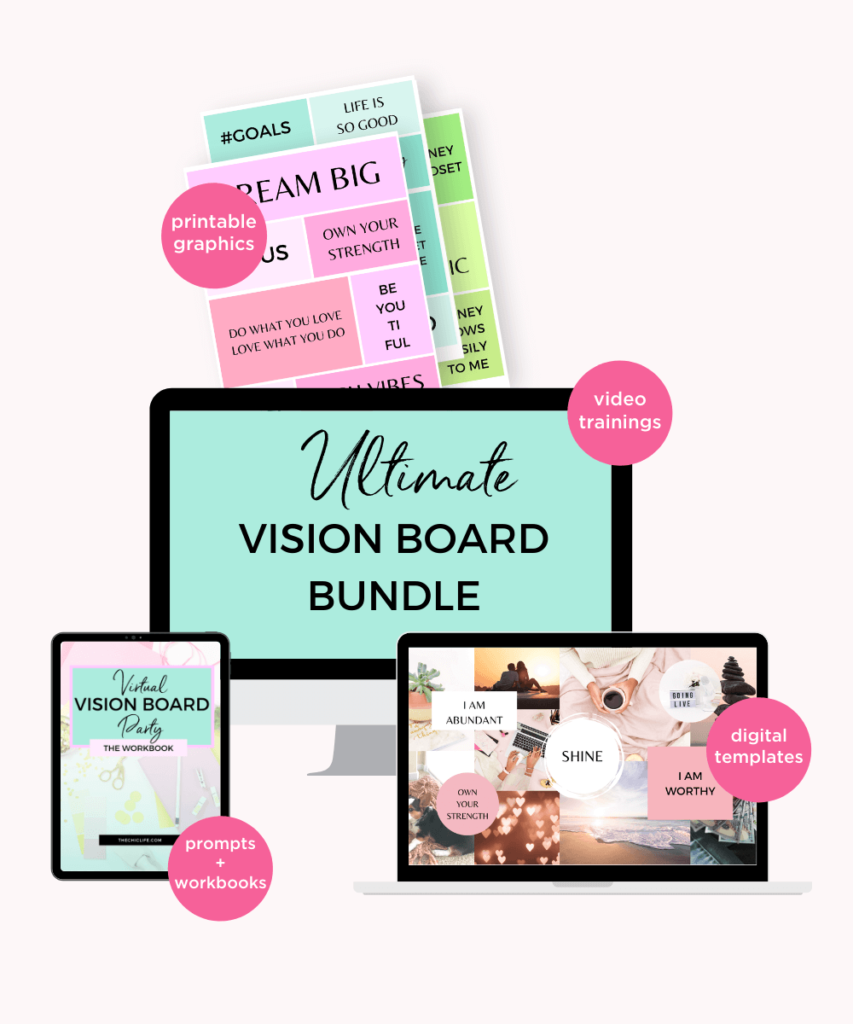 $222.00 $55.00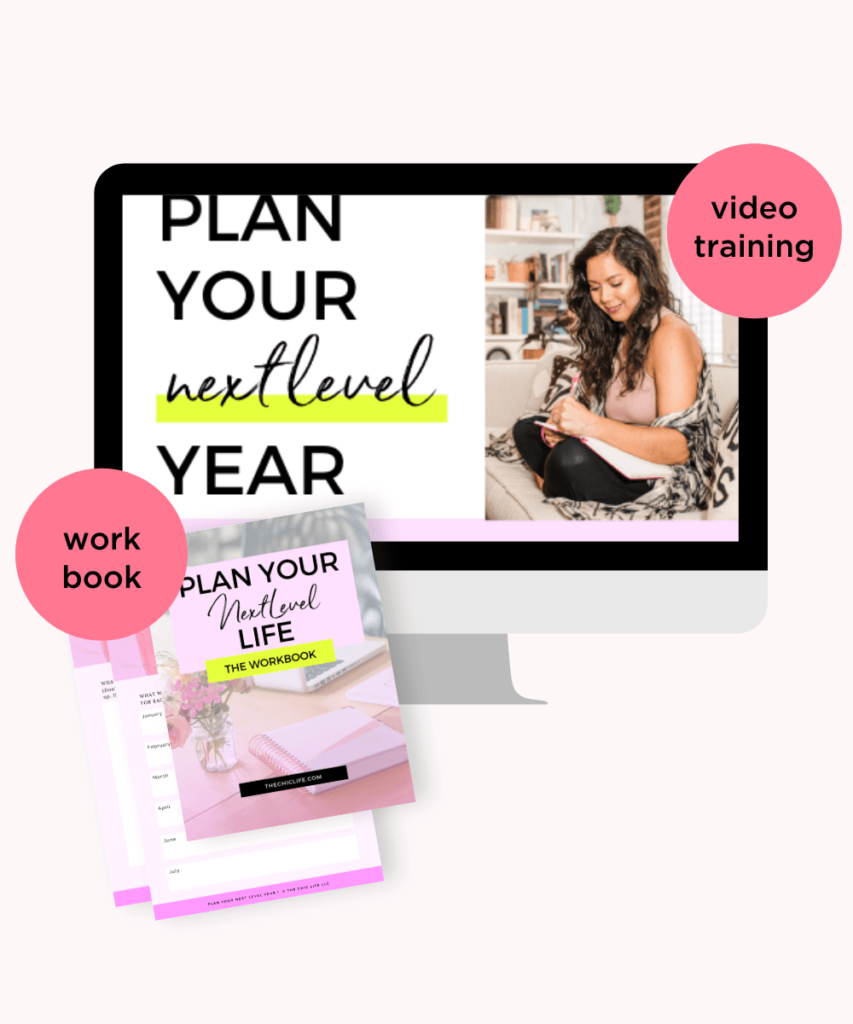 $97.00 $47.00