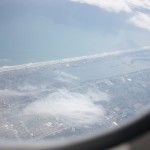 Well kids, my busy week continues to the next.
But you know what…busy weeks mean long days, late nights, and lack of sleep, but they also mean you're working on things, being productive, and creating opportunity. Busy weeks = good things.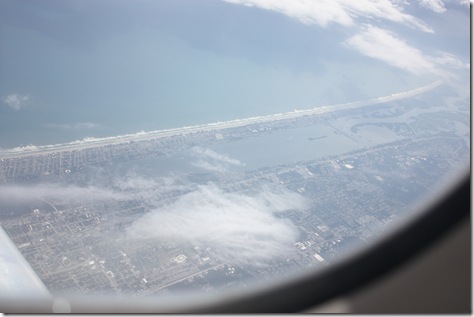 I had to get to the airport at 8:30am this morning (yes! after the Lady Gaga concert!) to catch a flight for a business trip.
But back to pre-flight…hubby was a doll and set the auto coffee maker so I had java first thing.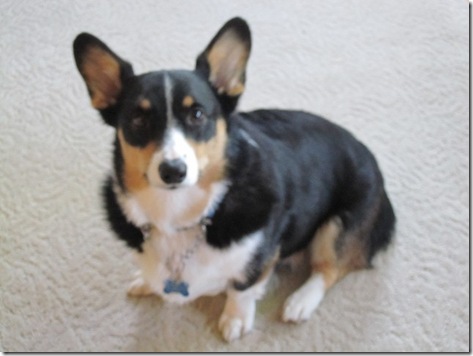 And it was really tough saying my "laters" to my boys – Bailey and hubby.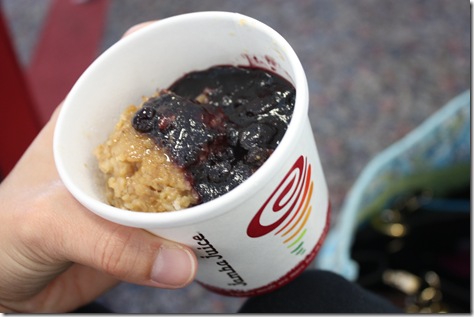 I grabbed breakfast at the airport – berry oatmeal from Jamba Juice sans brown sugar topping (it's just way too sweet for me).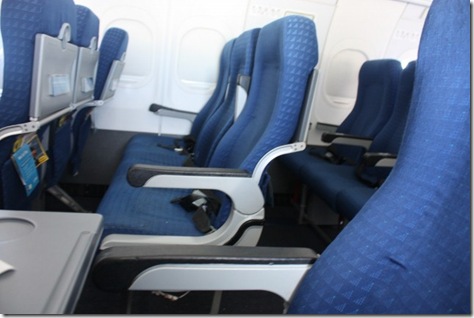 My flight was pretty awesome. I wasn't sure how an AirTran flight would be since I usually use US Airways, but it was great!
As dumb luck would have it, the flight was only about half full. Check out all those empty seats! This photo was taken mid-air after all passengers had taken their seats! I didn't have any one next to me either.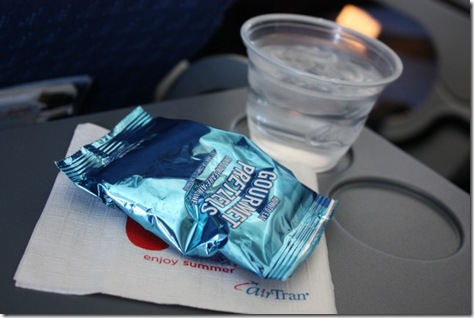 On top of that, they gave us snacks. I thought airlines had done away with snacks, but it was a small, yet nice touch to see pretzels.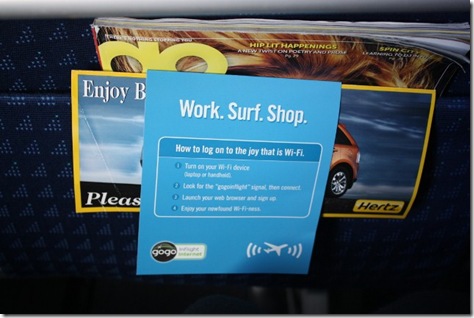 Plus the flight had wi-fi! I opted to work on my Lady Gaga blog post with LiveWriter sans internet, though, since it was about $5 and the flight was pretty short.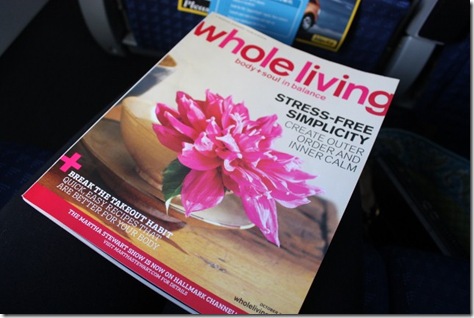 Plus I had my new Whole Living mag to peruse.
When I wasn't listening to my Lady Gaga playlist, I had her songs stuck in my head the whole time!
And the icing on the cake! Our flight took off early and we actually landed 30 minutes early!
Here's my home away from home for the next bit.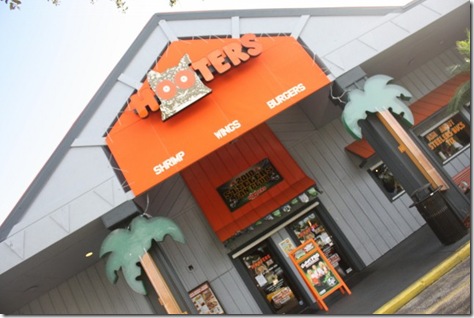 I had a first today …my first trip to Hooters.
I ran into my co-workers when I got to my hotel and ended up meeting them at Hooters. I know it sounds awkward, but my co-workers are really down-t0-earth and cool, so it was pretty chill. We ended up watching lots of football since the place had multiple TVs on every wall.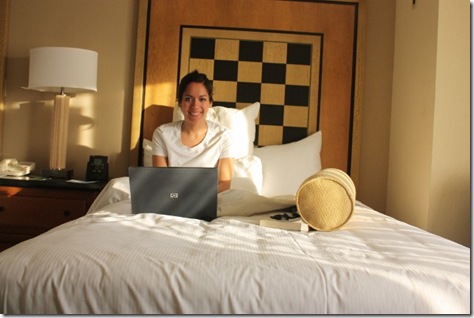 Currently blogging in bed.
Resting now and will be out and about soon! Cheers!
I found another Lady Gaga concert outfit photo – just updated my O.M.Gaga post if you want to see it (click).
Any guesses where I am?