I was on a roll today cooking up yummy, healthful eats. After this morning's candied-pecan-topped oats, I went for more fresh foodie fare.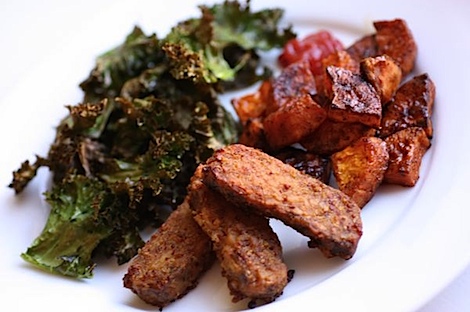 I made maple dijon baked tempeh, sweet-n-spicy sweet potatoes, plus kale chips.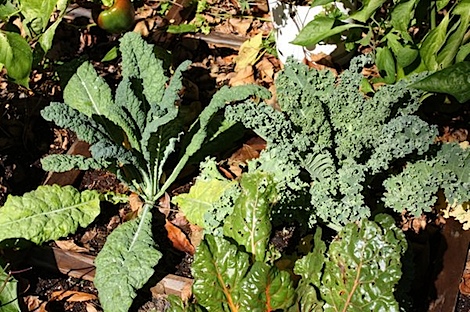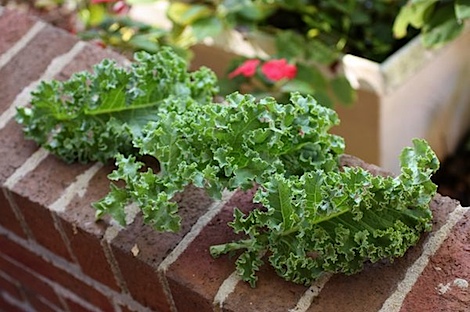 I even got to use the kale in my garden that I planted the other day. Kale for yard decor? I think not. Kale in my belly. Oh yea!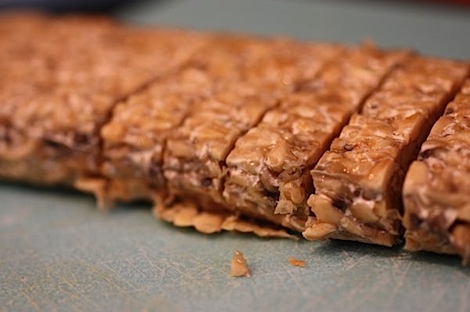 I knew I wanted to make kale for my veg and sweet potatoes for my starch, but I wasn't sure what I wanted to make for the main event…so I turned to my Clean Food book for ideas.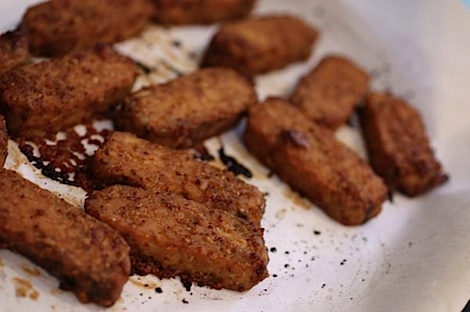 I found Teri's Baked Maple Dijon Tempeh in the Fall section and decided that it sounded yummy. I was missing a couple ingredients and I thought the 1/4 cup of EVOO in the recipe seemed like a bit much, so I made some adjustments.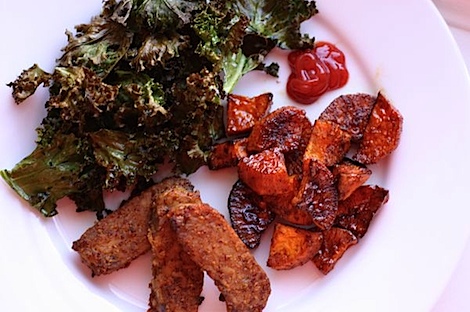 Everything turned out fabulous!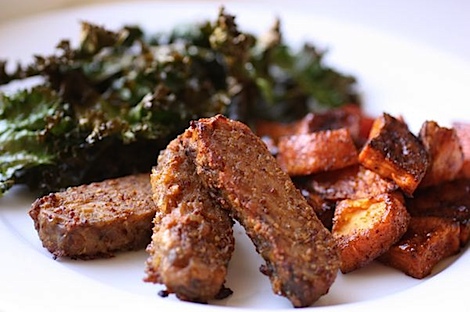 This was one of the best lunches I've had in awhile! Yum!
Maple Dijon Baked Tempeh
Adapted from the Clean Food recipe
Ingredients:
1 8-ounce block tempeh
2 tbsp dijon or grain mustard
2 tbsp maple syrup
1 tbsp soy sauce
2 tbsp extra virgin olive oil
Directions:
Pre-heat oven to 400 degrees F. Prep a baking sheet with parchment paper.
Meanwhile, cut the tempeh into 1/2 inch strips and steam for 10 minutes.
In a medium bowl, whisk together the mustard, maple syrup, and soy sauce. Then, whisk in the extra virgin olive oil until emulsified.
Add steamed tempeh to the marinade, stir gently till tempeh is evenly coated, and let marinate for 15-30 minutes. (30 minutes is better, but I was in a rush and only did 15 and it came out pretty good)
Spread tempeh onto prepared baking sheet, laying the pieces on the wide side so they bake evenly. Bake for 10 minutes. Turn tempeh pieces to other side and bake an additional 10 minutes.
Let cool a bit before serving.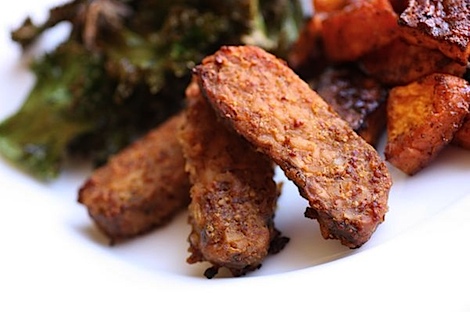 Enjoy!
I'll be posting the other recipes soon. You guys are gonna love that sweet-n-spicy sweet potatoes!