TGIF Friends! This week has been sooo long! Know what I mean? I'm so ready for the weekend!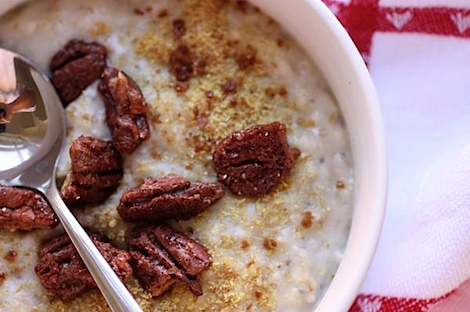 I was so excited to share some photos from breakfast with you guys today that I had to take a lil break from work today to post, instead of waiting till after work.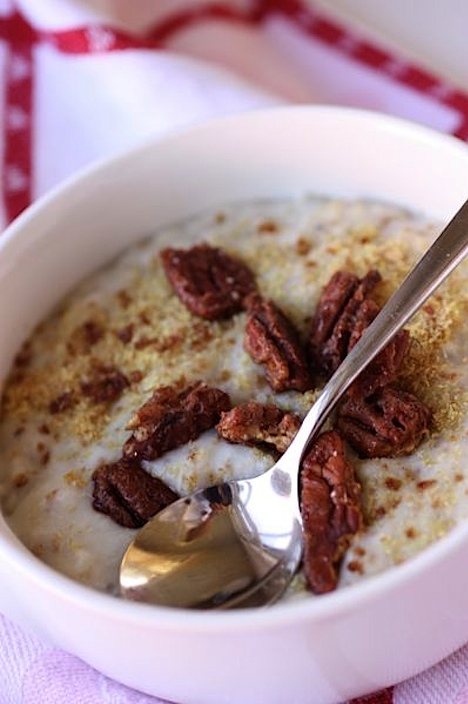 I used the last of my frozen steel cut oats from my "oatmeal factory" awhile back for today's breakfast.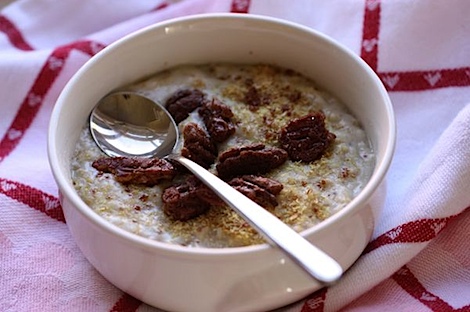 I just mixed in half a mashed (very-well-ripened banana), plus some 1% organic milk (you could use non-dairy milk to make your version vegan) and chia seeds.
To top, I added ground flaxseed meal and the last of my vegan candied pecans (click for this fast and easy recipe). Boy did they make an amazing topping, folks! Look for those candied pecans again soon…they're way too easy to not make again in the near future.
Remember to tell me how you dress up your t-shirt and jeans by clicking here and adding a comment. I love reading about your ideas!