Finally! My last Outer Banks recap. I was hoping to get all of these posts done sooner, but they're better late than never, I hope. I had a few more photos from our Outer Banks trip that I wanted to share with you guys.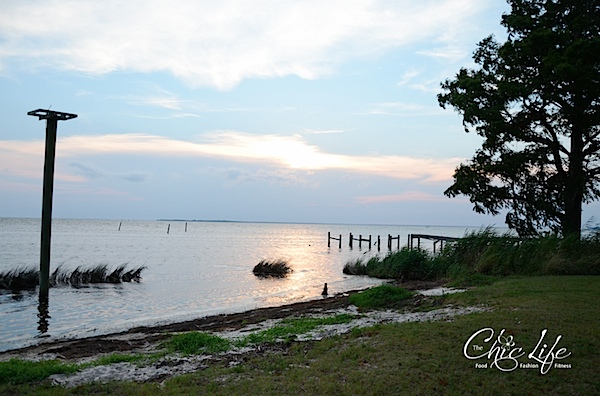 Mostly sunset photos.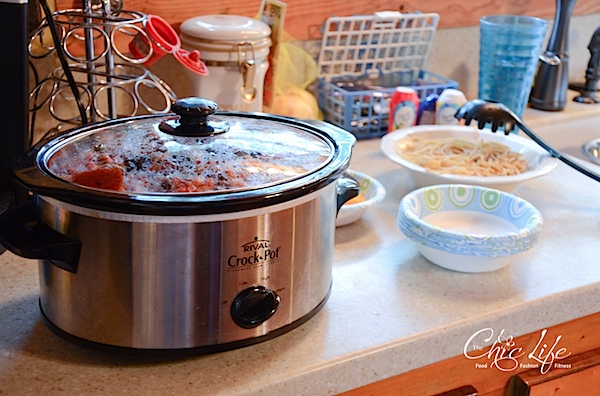 The family requested that hubby and I make our now famous crock pot chili. Hubby's sister and family are vegetarian, so we made the whole batch sans meat. The flavor is still great, and the beans keep it filling.
And to keep things simple, we brought some Great Harvest jalapeño cheddar cornbread, which we sliced and toasted under the broiler. We also had some salad on the side with garden-fresh tomatoes.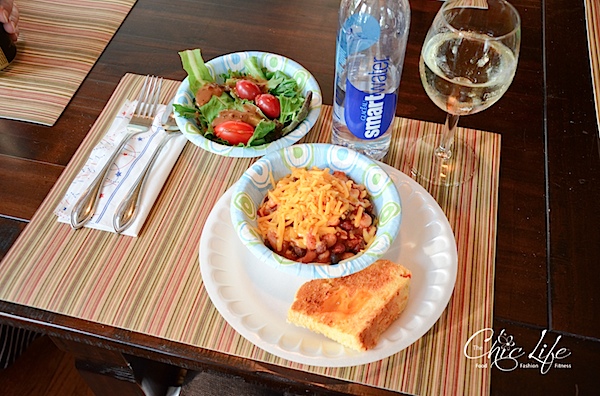 This chili dinner feeds the whole family and is great every year!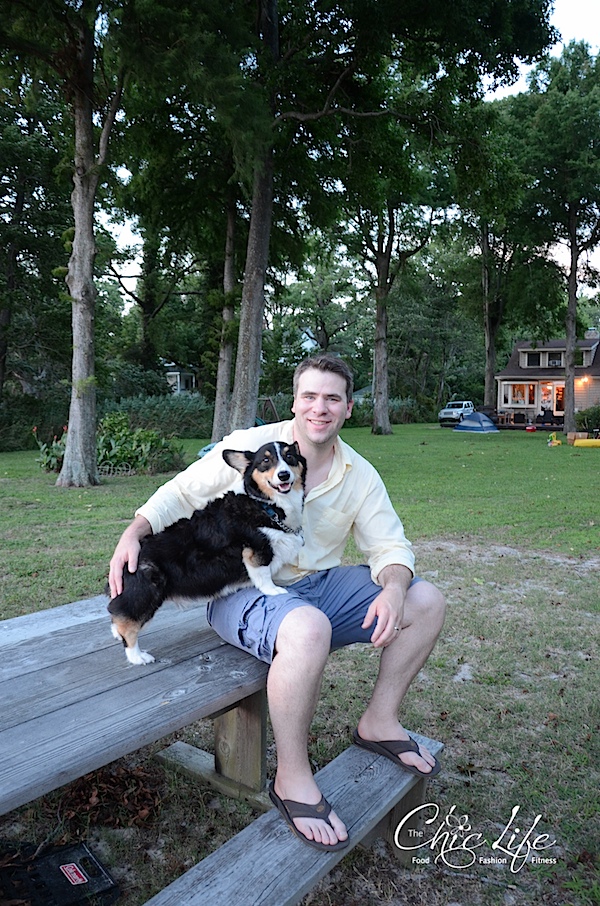 We were hanging outside later when this crazy corgi jumped right up to the top of this picnic table just as pictured. Oh, Bailey!
***
And I didn't quite get the sunset photos I'd hoped for, but here are some from one of the nights: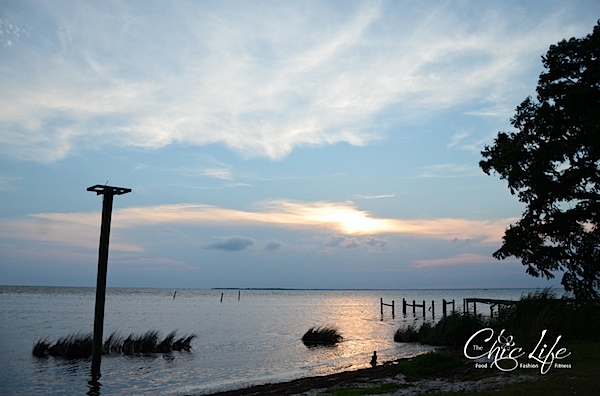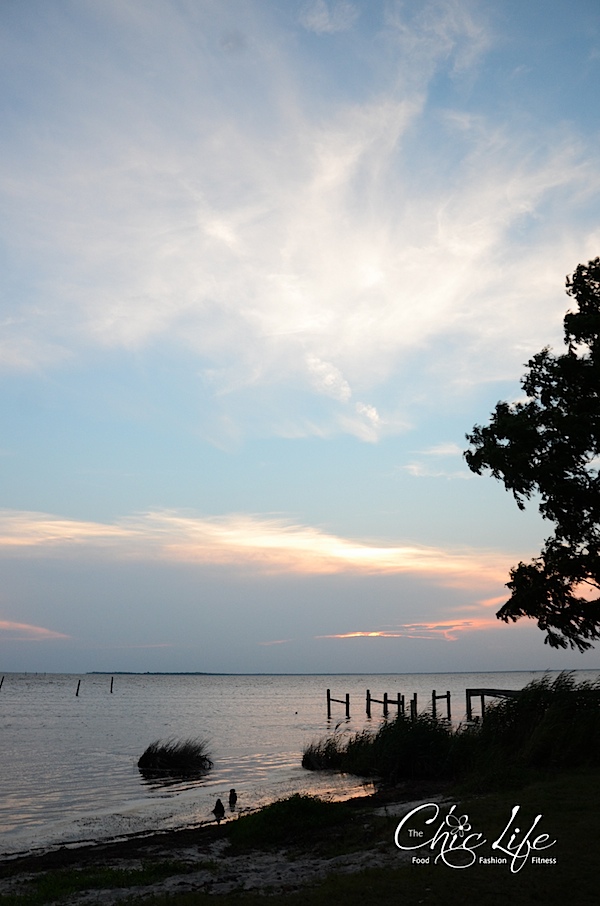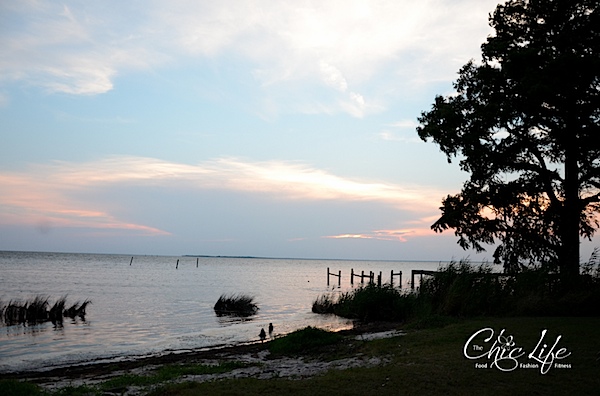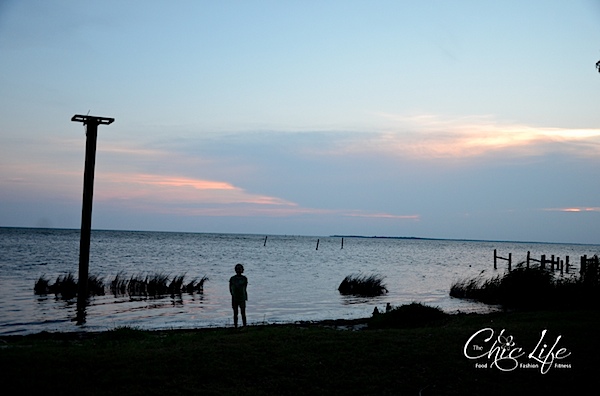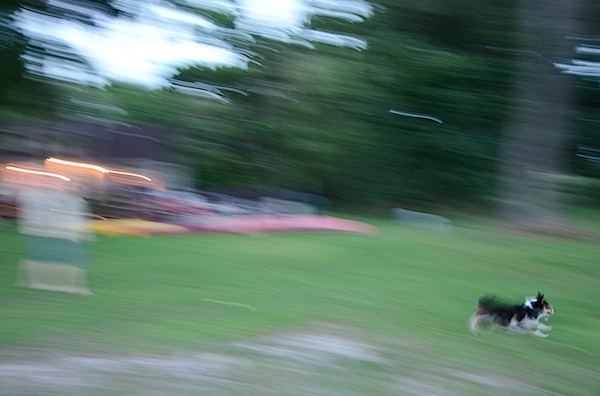 The dogs had fun playing outside. Hubby played frisbee with Bailey while I snapped away on my camera.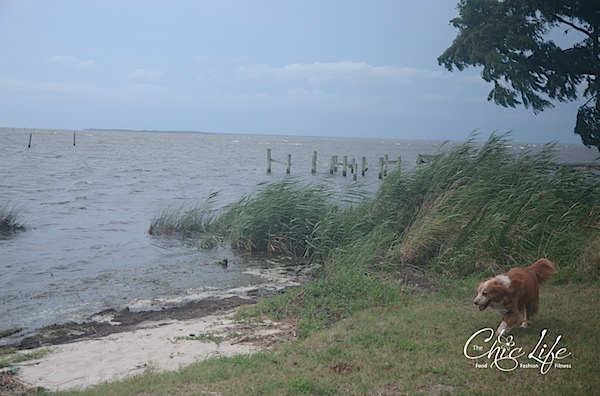 I hoped for one more chance at sunset photos on the last night, but it was so stormy! The wind was blowing like crazy, and the sky was totally overcast and gray.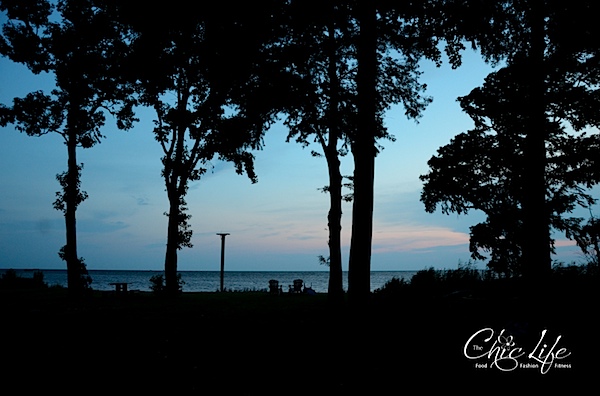 We had a great time during our first trip to the Outer Banks. The trip there may not be short, but it's definitely worth it for the relaxation, beautiful beaches, and yummy food!
Catching up? Here are my other Outer Banks blog posts:
Thanks for reading!