Long day at work followed by an awesome hour of ZUMBA!!!
My instructors were kind enough to stay behind to teach me one of my all time favorite songs – El Alacran, which we call the "Dance Off Song". El Alacran has some simple moves, including a fun "Don't Take My Picture" series of arm movements, but we split the room in half during the middle and each half does a Dance-Off against the other. It's so fun! My instructors also helped me with my meringue, which needs work!! Yikes!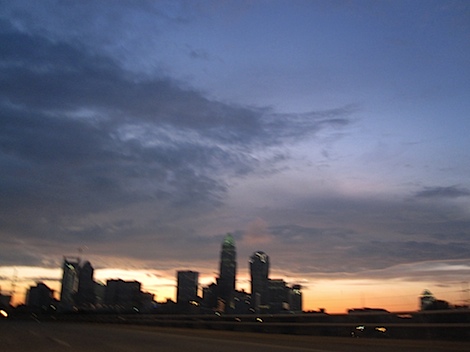 It's been raining like cats and dogs here.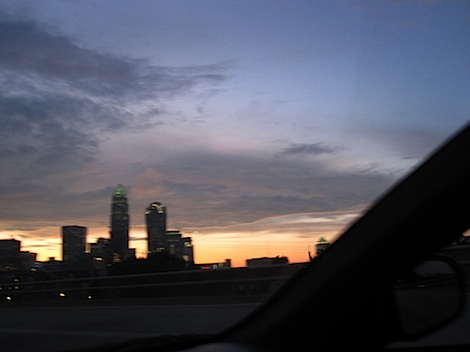 The sky cleared up just after zumba and the skyline looked so cool with the lower lit background and deep blue of the upper skies – all against the big gray buildings.
I love the sky!
Btw, still on the fence about NYC…can you believe it?! If I can score a last minute deal, I'm there…otherwise, I'll have plenty to do here. 🙂