So, I've really been getting into eating healthier lately. Not that I eat healthy every day, I mean I love a good burger & fries just as much as the next girl, but I'd like to find more "healthy" recipes to work into my diet more often. As I mentioned before, I've started to take notice of the Food Network's Ellie Krieger. I've caught her show every other Saturday for awhile now and always thought her dishes looked good, but it's only been recently that I've started to actually try some. The other day, I found a recipe that I thought would make a great light & fresh summer dinner – Linguine with Shrimp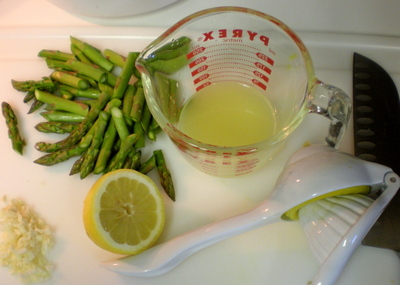 The recipe reminded me a lot of the Linguine with Shrimp Scampi by Barefoot Contessa, which I've made before, except this one had yummy little pops of summer flavor with the cherry tomato pieces.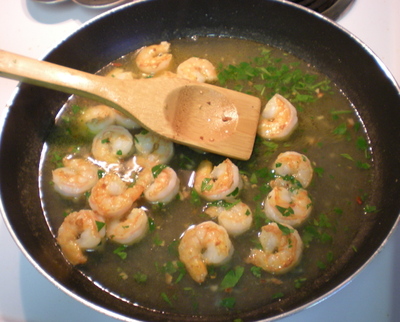 This one also had a different take on the sauce with the addition of white wine.
The online version of the recipe was a tad confusing…it didn't really say what to do with the asparagus, so I lightly sauteed them in a little oil to cook them through and added them where the recipe directed. I think it all came together pretty well.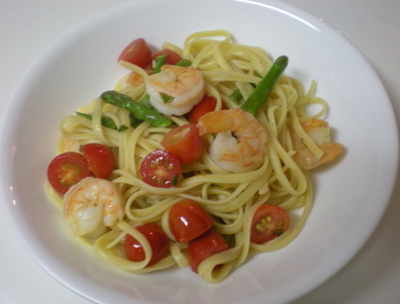 I highly recommend trying this dish out – it would make a lovely summer dish for you, your family, or even entertaining. Happy Summer!