It's been a long last couple days, but hubby and I are finally in the house and 100% out of the apartment.
But, before we get to the move, let's talk about the day before eats. Actually, why don't I just show you with photos?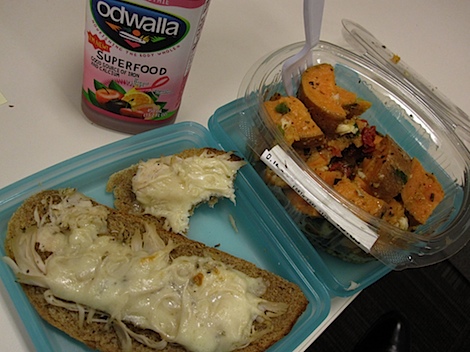 I had toasted turkey sammies with more sweet potato salad from Earthfare and Odwalla Pink Poetry.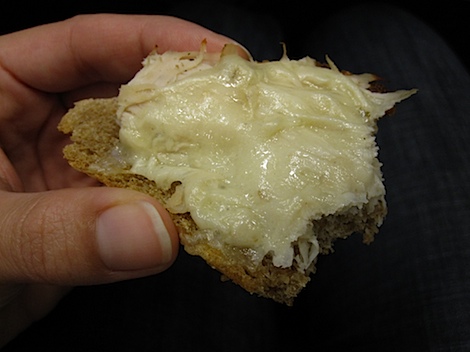 I was down to the ends of my bread, so I turned the tiny pieces into 2 small open-face-toasted sammies. Yum!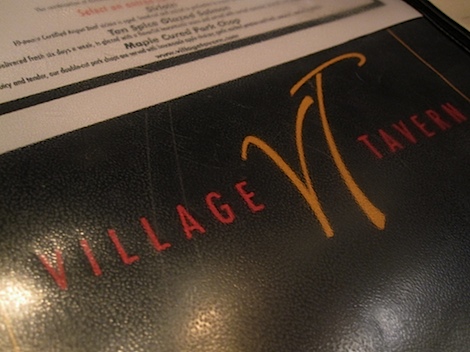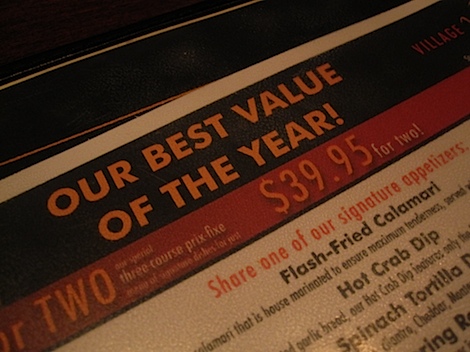 Hubby and I found out about a great deal at a local fave (which is actually a chain but feels like a local spot) Village Tavern – Dinner for Two for $39.95.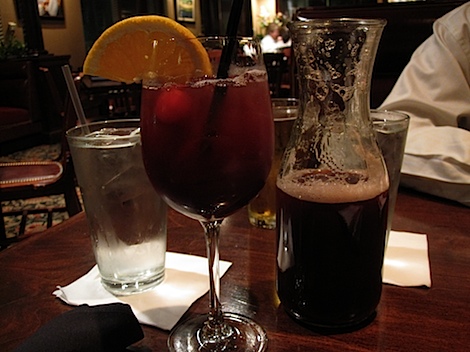 I got the homemade sangria. It was delicioso!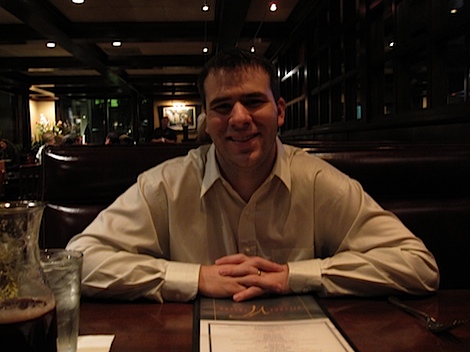 Hubby and I talked about photos and how he thought it would be better with flash. I said I could take good photos by just holding the camera reeeeeeeeeeally still.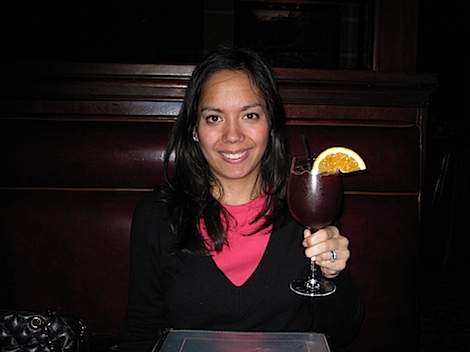 After seeing the photo with flash, hubby agreed it looked pretty washed out.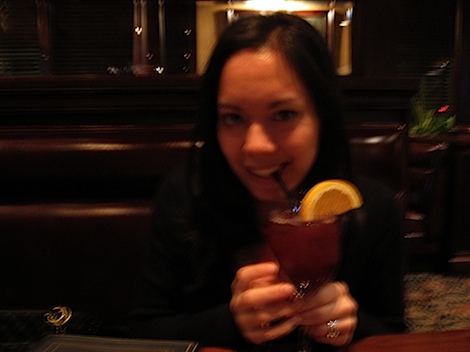 Too bad the non-flash photos all came out blurry when he was behind the camera.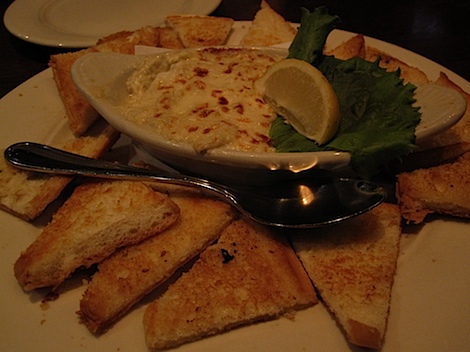 Hubby and I started by splitting the crab dip with toasted garlic bread. We weren't sure if we'd like the lemon squeezed on top so we tried half the dip with and half without. Turns out we preferred with.
Next course…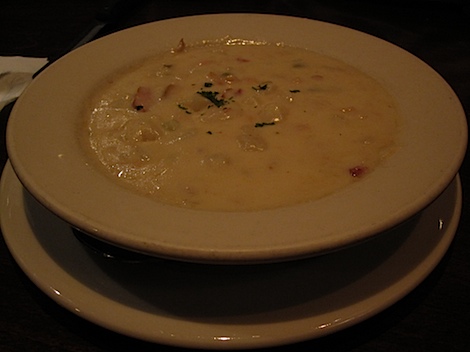 Hubby got the clam chowder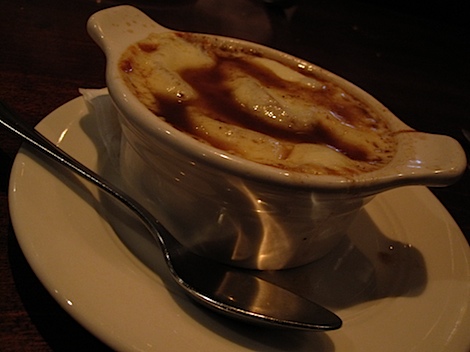 I got the french onion soup which was DIVINE! I could have made a meal out of just this soup.
So deliciously cheesy…yum!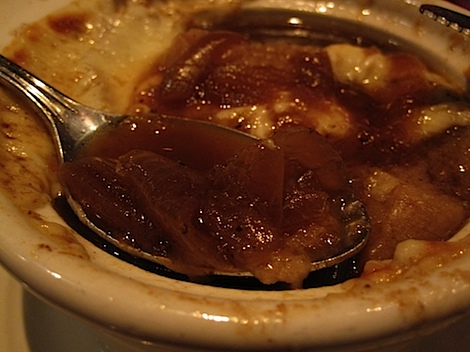 Delicious onions (don't look Kath!)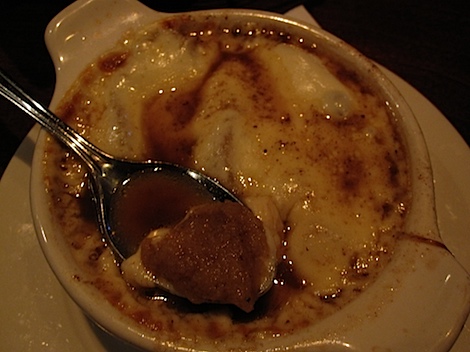 Oh yea!
Entree round…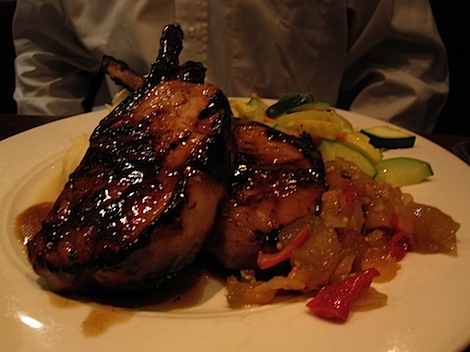 Hubby got the pork chops.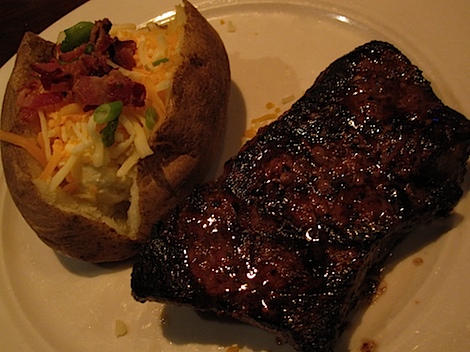 I got the sirloin.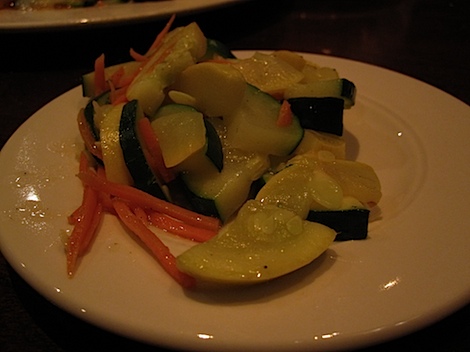 The baked potato was for hubby. I just had a bite. I actually traded the potato for some of hubby's garlic mashed potatoes and mixed veggies. Kind of weird but you know how those pre-selected menus can be.
We ended up taking a lot of our entrees home…we were stuffed we didn't have any room for dessert! So sad!
Dinner was fab and I needed some good eats for extra energy for the next couple days of moving madness!