As you guys requested, here's a new fashion post!
***
As you guys know, my dress code at work is extremely casual. But, every once in awhile, I feel like dressing up. I'm lucky with my work environment that it's not looked too oddly upon if you dress up too nice or too casual, like what I've experienced at most offices. Here's an outfit from one of my dressy days.
This blazer comes from my first big girl suit. You know, the one you buy right around or after college graduation when you're trying to score your first job. I opted for a really traditional suit style at the Brooks Brothers outlet, but I've hardly worn it since getting my current job. I've considered the blazer too formal and oversized since I prefer more cropped blazers. But, I'm coming around to the oversized blazer look. I really like how it looks paired with skinny-legged pants, which I think help make the blazer more modern. I decided to try to both dress up more casual items (khakis and a t-shirt) with more formal items (a classic black blazer and black pumps).
The result turned out to be one of my favorite, recent work-looks.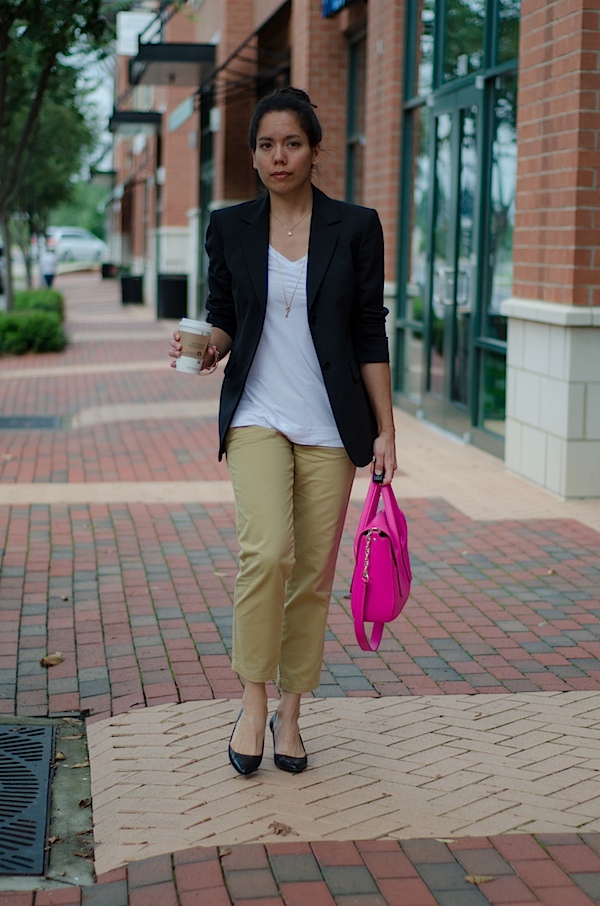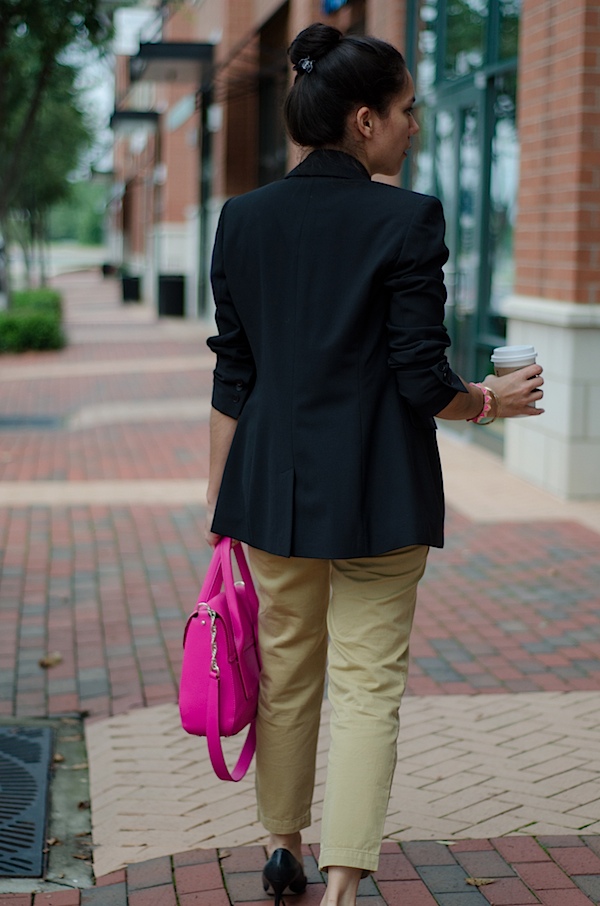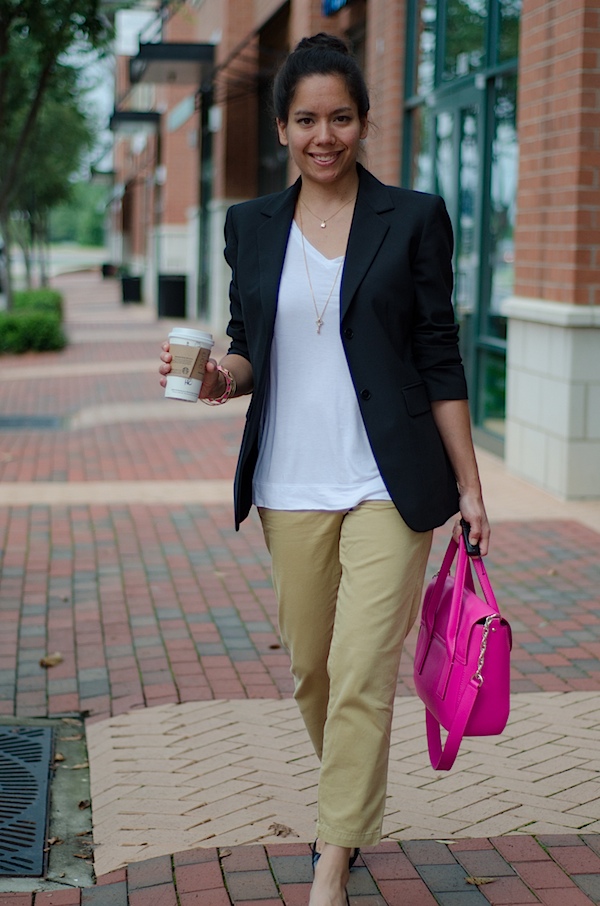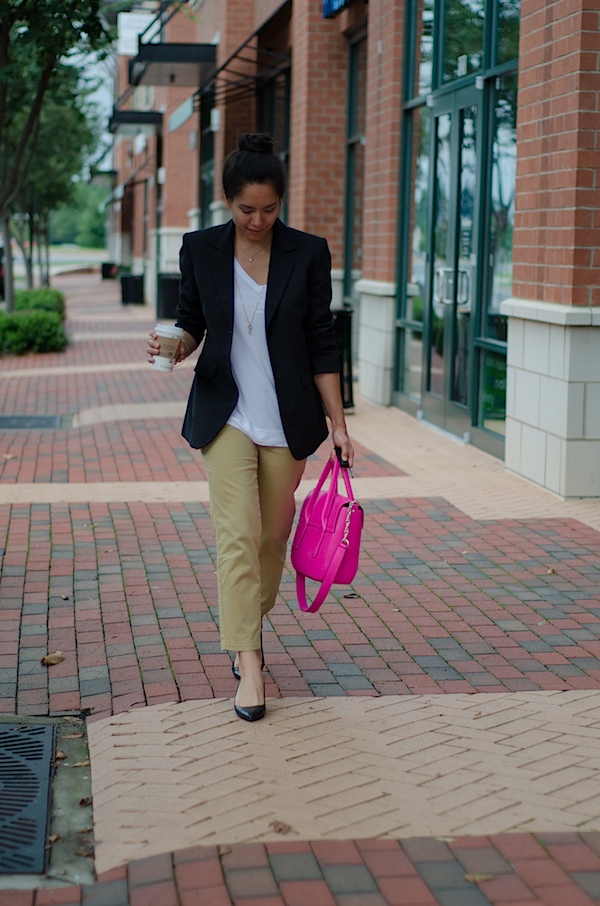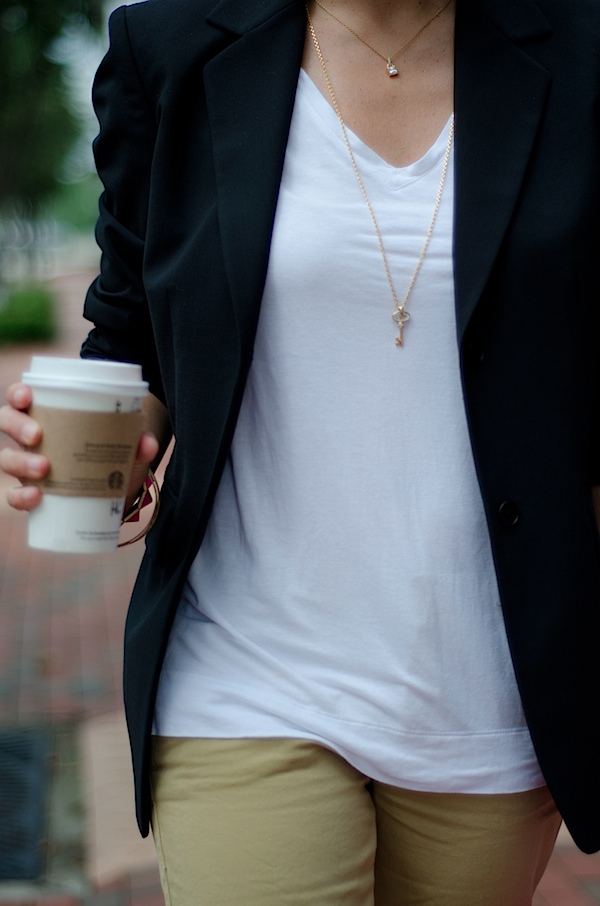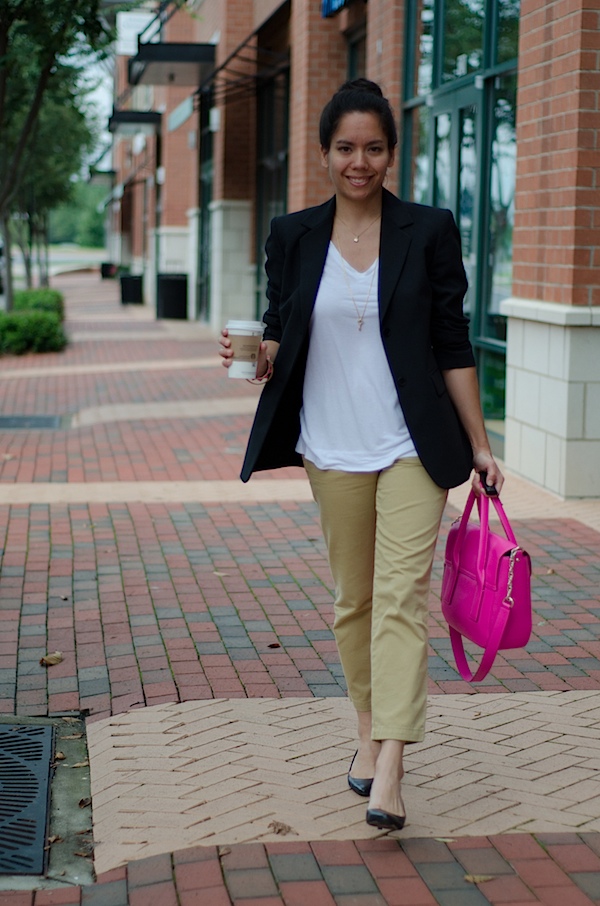 Outfit:
skinny khakis: J. Crew (scored for less than $20)
t-shirt: Gap
blazer: Brooks Brothers outlet
purse: Kate Spade
necklace: Juicy Couture
Reader question: How is your work environment? Do you feel weird when you dress too casual or too formal?