While I was a bit on the fence about whether or not to post our house warming gifts…they are truly too cool to not share!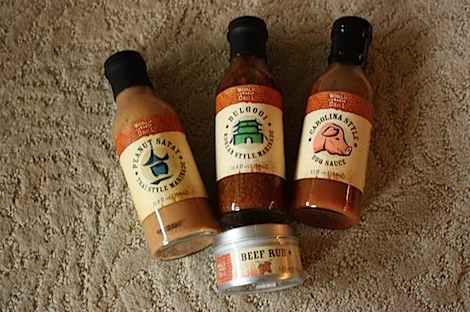 We got some great stuff for our grill – sauces and a beef rub.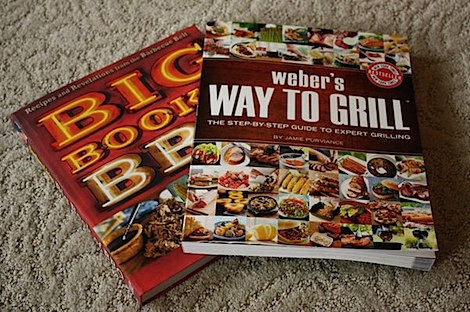 Books!
Grill Master kit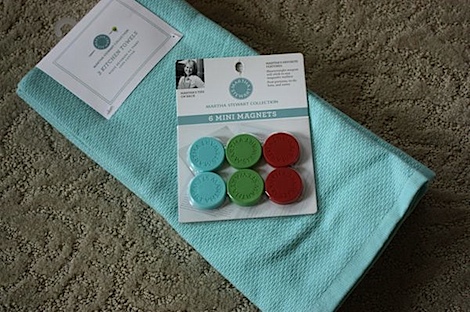 Martha Stewart (love!) magnets and TURQUOISE kitchen towels (love!) from Jessie.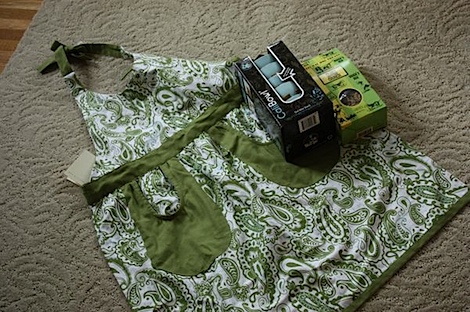 A beautiful apron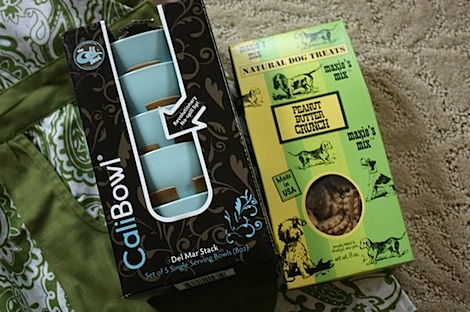 And Cali bowls! They're turquoise! And natural dog treats (yay!).
This fabulous gift is from a mystery gifter b/c there was no name tag on the gift…who are you mystery gifter? You know me so well! You must either be a blogger or blog reader b/c this was so awesome!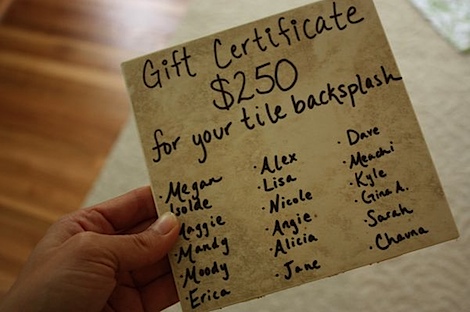 Plus my friends pulled together to gift me a gift certificate for our kitchen back splash. Hoorah! One step closer- thanks friends!
Thank you to all my friends for your fabulous gifts! You guys rock! 🙂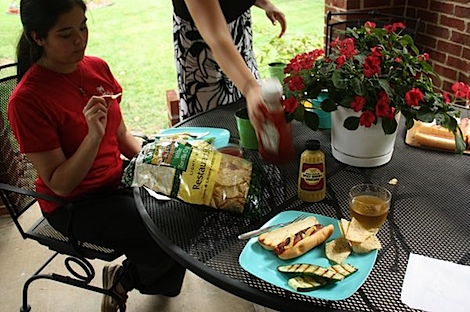 My sis, Megan, hubby and me had a nice family style dinner with house warming leftovers – a package of Applegate farms hot dogs we never opened! Plus veggies sis brought from my parent's garden. Hazzah!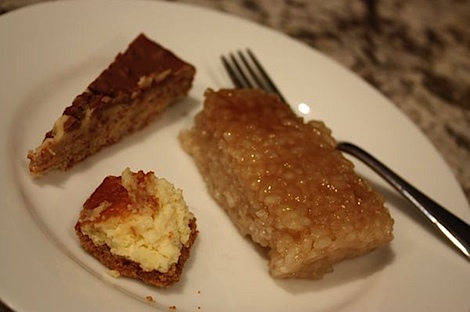 Plus leftover dessert.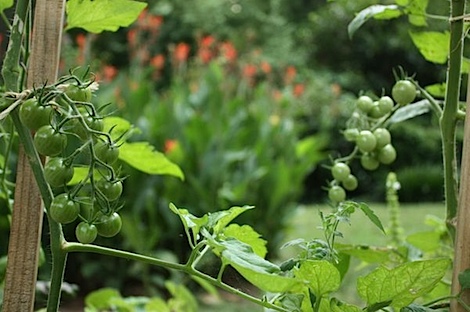 My tomato plants are blowing up!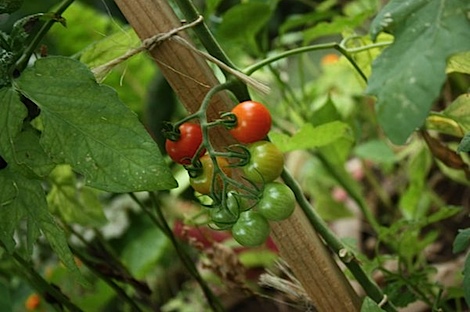 Look – they're turning colors!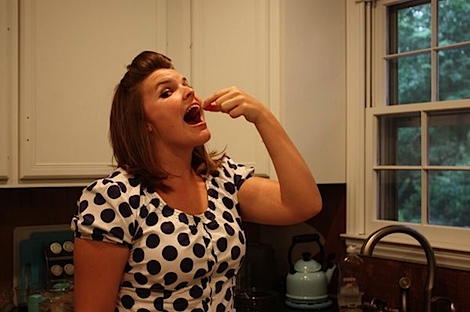 Megan threatened to eat one of my garden's cherry tomatoes at the house warming party.
I scared her off with a look like THIS!
😆
I'm a day behind blogging but pooped! Time for bed. I'll catch up soon. G'night!
0