There are many "bad" eating habits that I've been able to conquer:
Soda
Bagels + Cream Cheese (eaten almost every day)
Fast Food
Fried Food
Late Night Snacking
Processed Foods
But there is at least one major one that remains…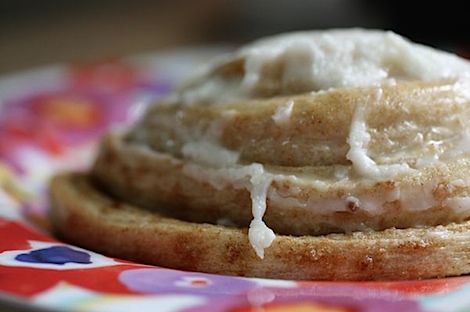 Sweets.
Just look at those layers of sugar!
While I feel that at least consuming real sugars like I do (NOT aspartame, sucralose and other faux sweeteners I kindly refer to as "rat poison"), sugar in excess is not a good thing. I recognize this. But…I'm not quite ready to change my habits. I think part of the way to conquer "bad" eating habits is being in the right frame of mind…and I'm just not quite ready to let go of my sugar habit. I feel myself leaning that way, but I'm not sold 100%.
So until then, I'll continue to splurge a bit…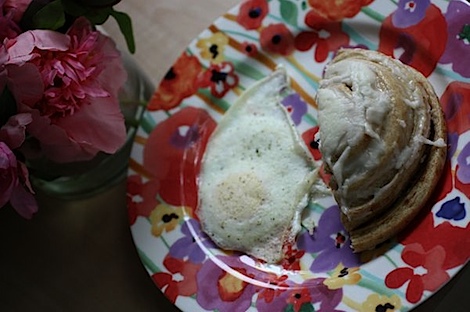 Breakfast = fried cage-free egg and half a cinnamon roll.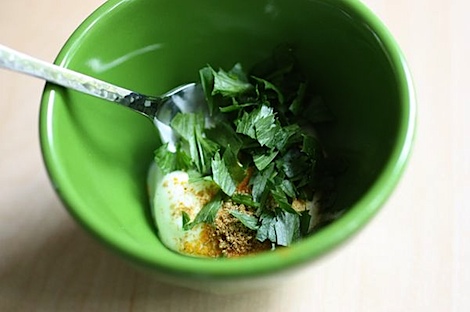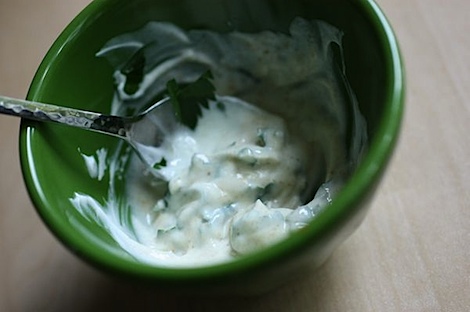 Lunch was a veggie sammie topped with a quick cumin/turmeric/yogurt sauce with a dash of garlic powder and some fresh parsley from my garden.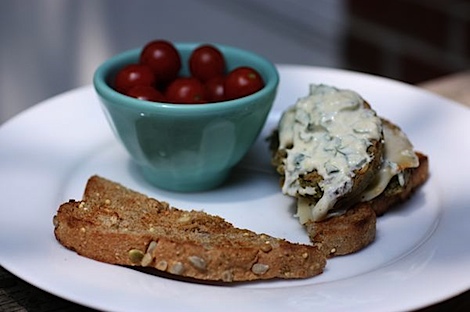 I put the sauce on top of a Sunshine falafel burger on Dakota toast
With a side of cherry tomatoes from my garden.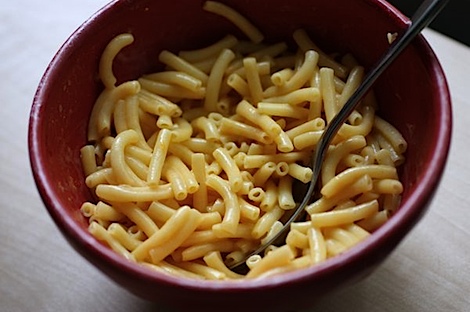 And I split some instant Annie's mac and cheese with hubby.
I'm going to a childhood friend's wedding tonight! So excited! 🙂
Would anyone be interested in blog posts on how I conquered my bad eating habits? I'd be happy to talk to any of the points above. I've already received a request for how-to-kick-the-soda-habit. 🙂
0