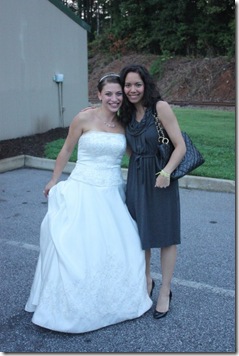 On Friday, August 7th, 2010, I had the pleasure of attending the wedding of one of my oldest and dearest friends – Chelsea. We've been through so much together over the years. Without boring you guys with pages and pages of details, I can say that truly….
Love conquers all
Here are some photos from the event: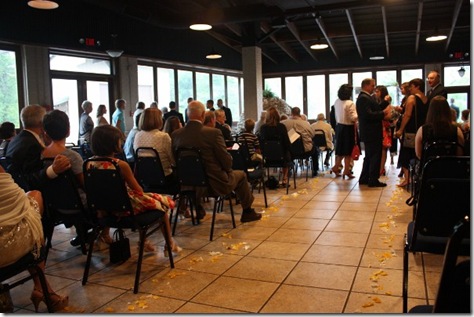 All married up! Cutest couple!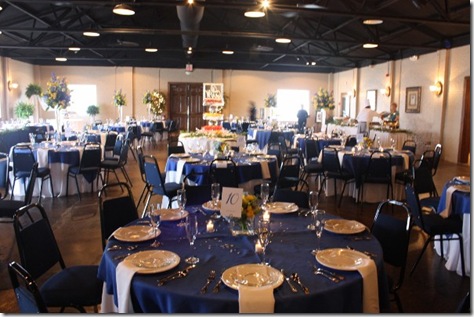 The reception room was gorgeous!
Loved their ice display for snacks. The containers holding the fruits were made of ice, too!
We were table 2.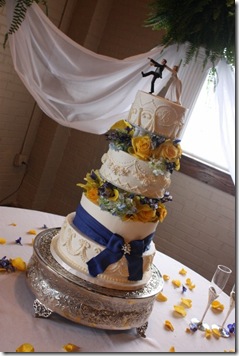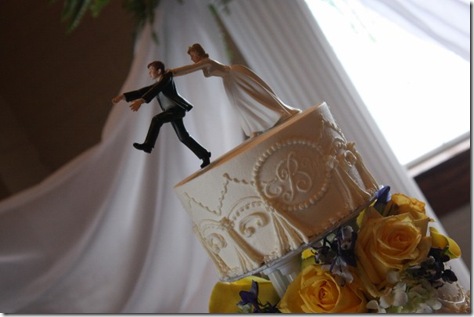 Hilarious cake topper!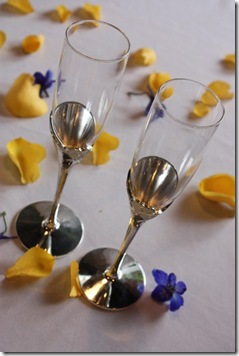 For later.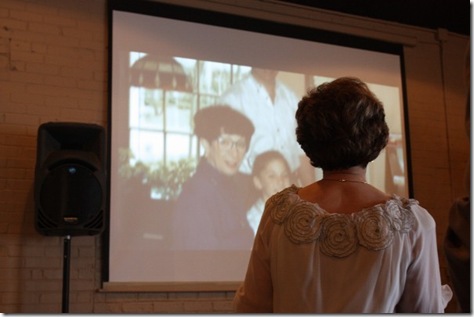 They had a fun photo gallery running in the background. It was fun to look at all their photos from over the years.
First dance! They did a choreographed dance. It looked sort of like a waltz or something, but I'm not sure exactly what type it was. It was beautiful and graceful and a perfect first dance.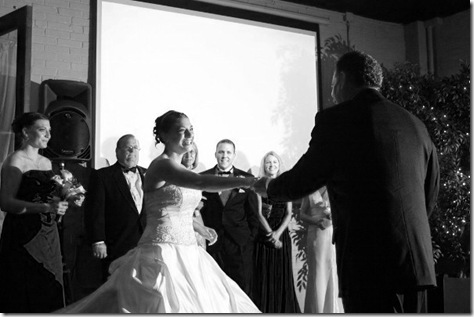 Father daughter dance.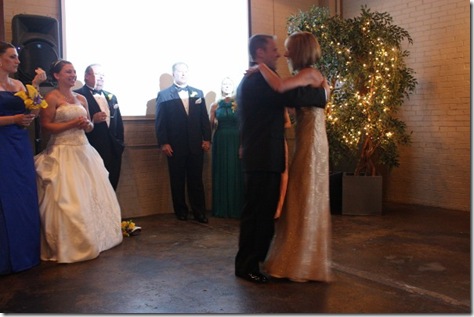 Mother Son dance.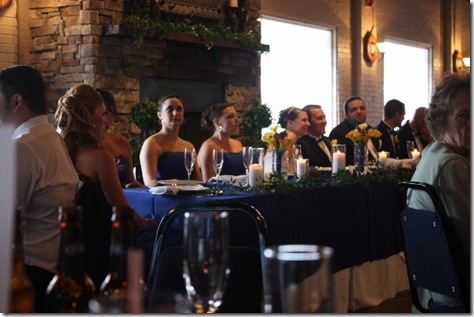 Wedding party table.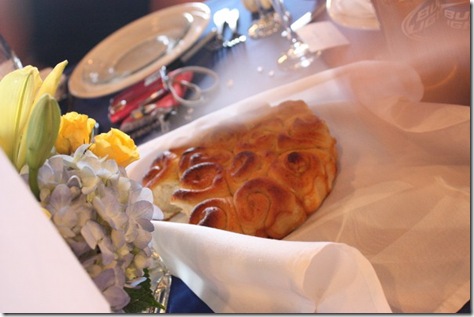 Since the wedding was Jewish, they had a special tradition with bread. One of the family members actually baked a loaf of this special bread for every single table. What a rock star!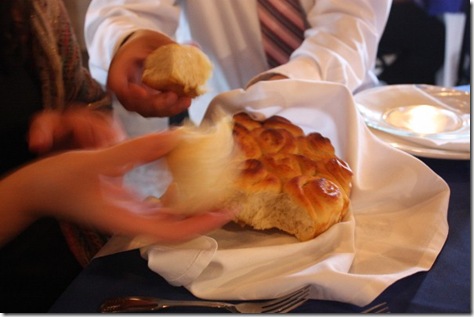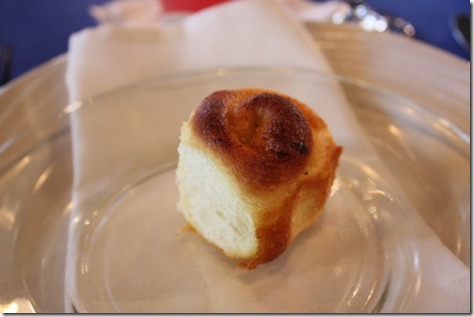 This stuff was no joke. It was so good I had FOUR pieces! And enjoyed every bite.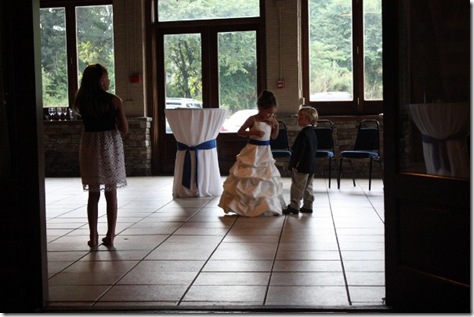 The kiddos danced in another room.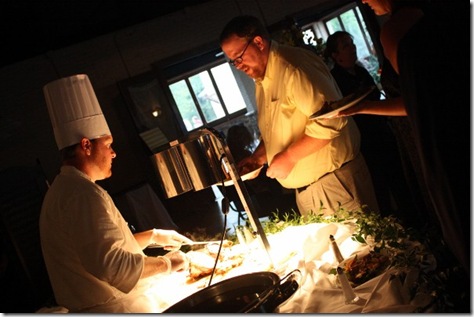 At the buffet.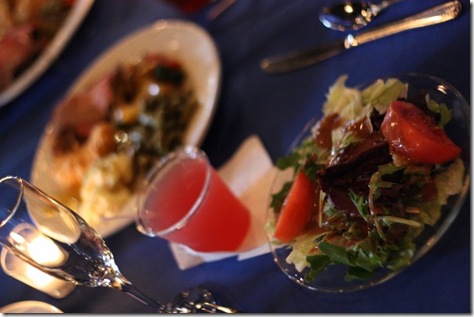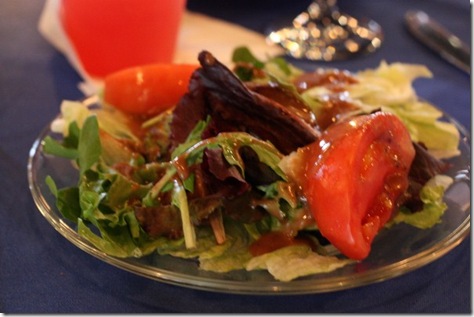 I had a little bit of everything including a large salad with tomato and cucumber and balsamic vinaigrette.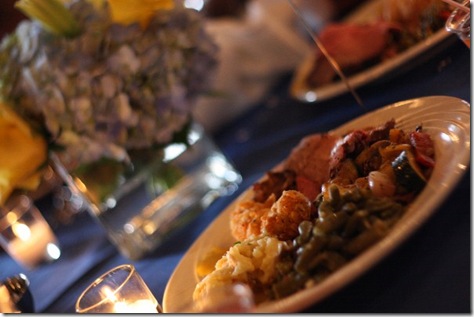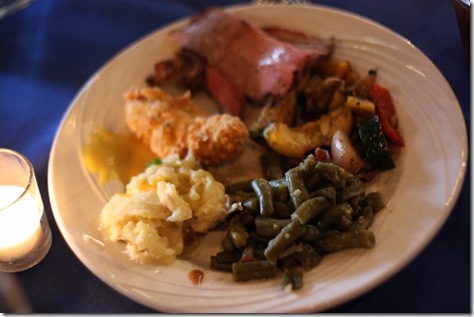 Chicken, roast beef, mashed potatoes, veggies and spicy green beans. All the food was super yummy.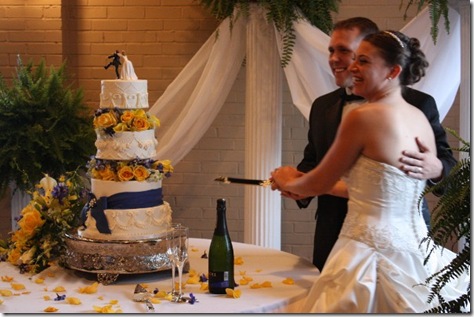 Cake cutting!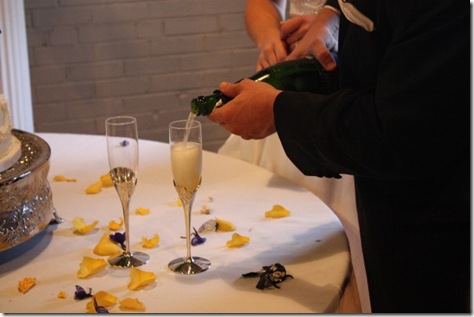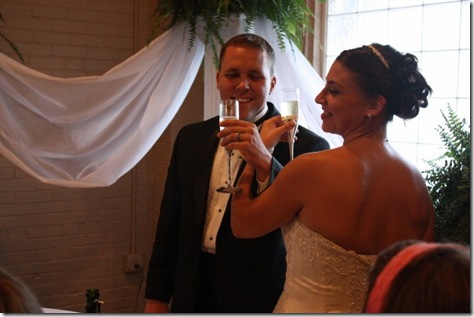 Champagne toast.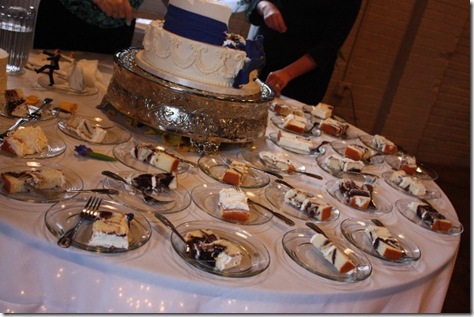 Beautiful, beautiful wedding cake.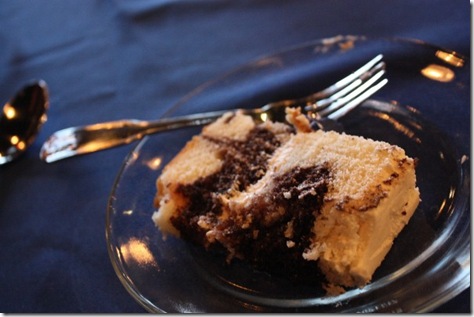 Piece #1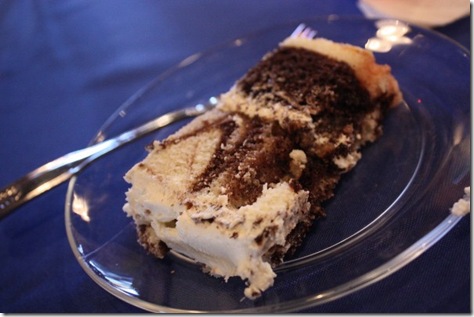 Piece #2 – A guy at my table said he didn't want his cake so I happily ate it. We can't let good cake go to waste, can we?
Loved their floral decor.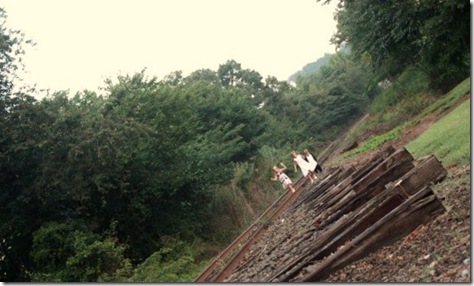 Kiddos playing on the tracks outside.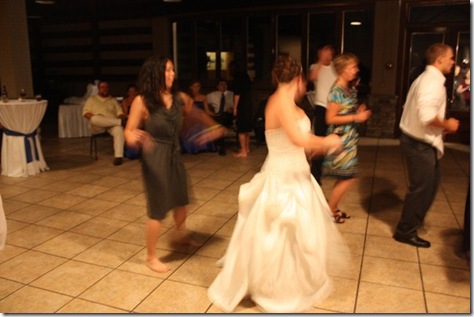 Dancing inside. I even got to dance next to Chelsea for a bit, which was really fun. She was one of the first people to get me into dancing back when I was super shy. 🙂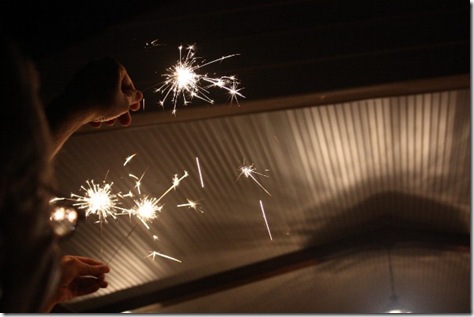 And before we knew it, it was time to light sparkles and bid adieu to our happily wedded couple.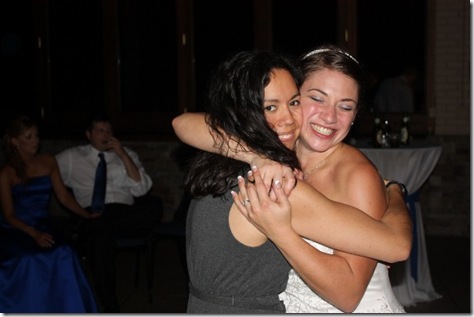 Congrats to Chelsea and William!
0