Before I get started on today's morning post, I should mention that I'm so ecstatic that you guys are interested in my posts on kicking your "bad" eating habits (click for details)! I can't wait to get started writing them! 🙂 May-haps I'll do a little challenge to help encourage you guys?
On to today!
***
After sleeping in a bit this morning, my sis whipped up a fantastic breakfast.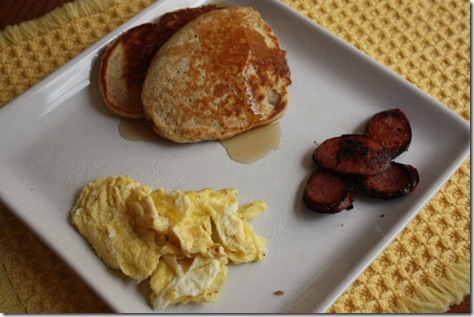 Whole wheat pancakes, scrambled eggs and pan seared sausage.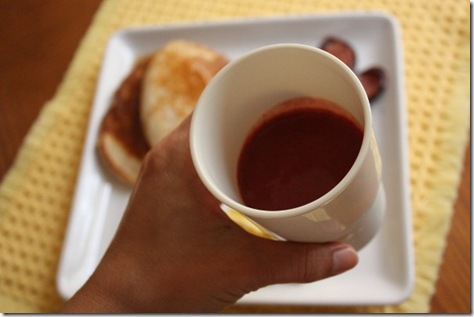 Plus some fruit smoothies.
Thanks sis!
A trip to visit my parents is always made extra yummy with a trip to Henry's Smokehouse. Not the healthiest stuff in the world, but boy does it taste good! This place has my all-time favorit-est BBQ in the world!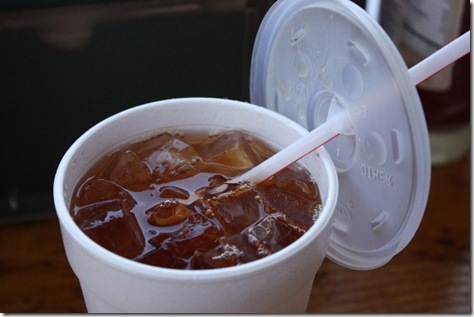 I got some of their yummy sweet tea.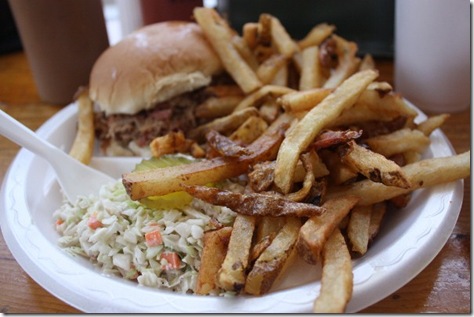 and my usual…a tender BBQ sandwich with creamy cole slaw and hot, crispy french fries.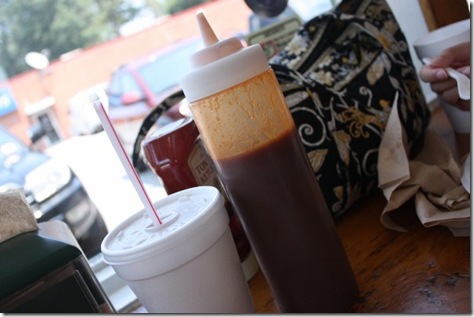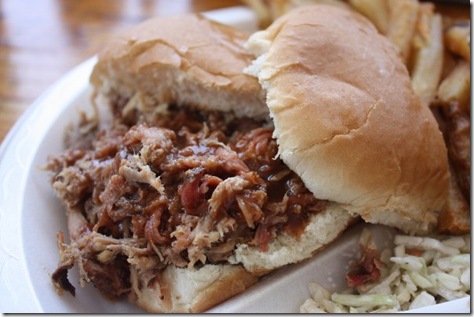 The not-too-sweet sauce really makes the tender BBQ pop!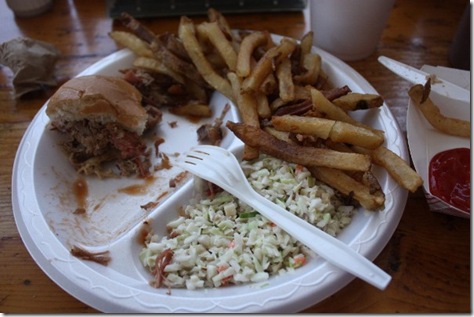 I barely finished half my plate, but luckily hubby usually sweeps in to save the day.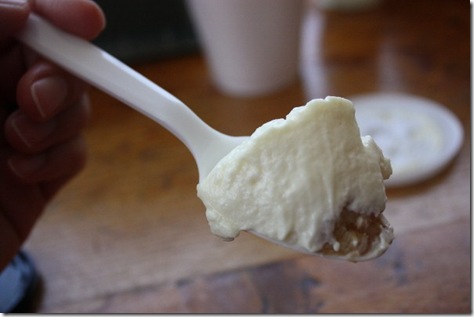 and my sis shared a bite of her banana pudding…nommmmm!
Post lunch, we headed to my parents rental house so I could take some photos to help them get it rented. My dad has been working on the thing forever so whoever rents it is going to be one lucky duck!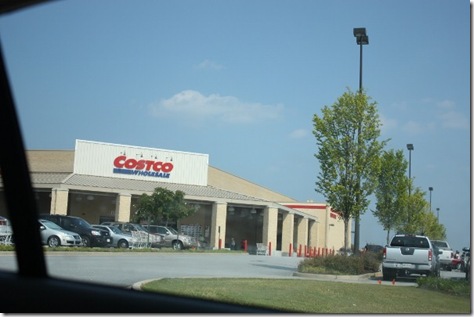 Next we hit up Costco. I've been trying to talk hubby into a membership for a couple years now but today we just visited with my dad and sis.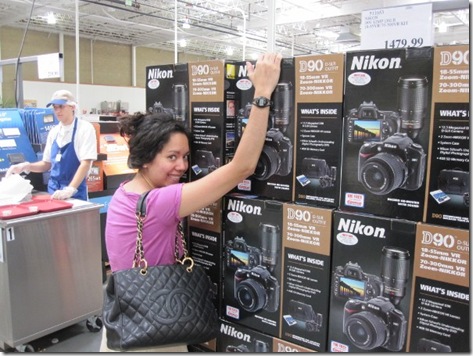 Want. Want! WANT!
Maybe one day?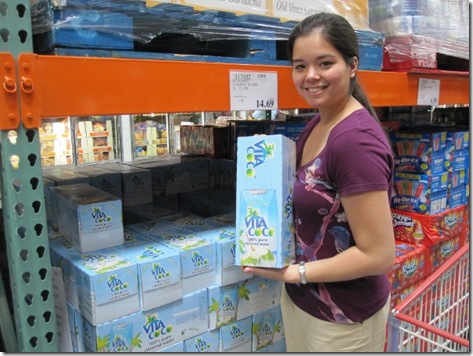 Best find – coconut water – 12 pack for only $14.69!!!!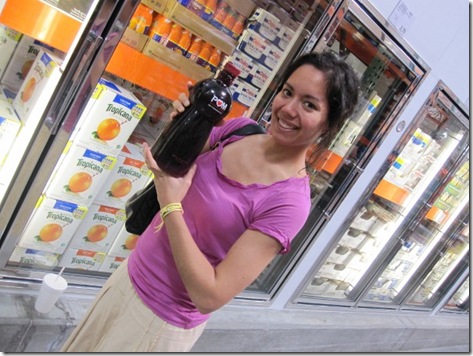 The biggest POM I've ever seen.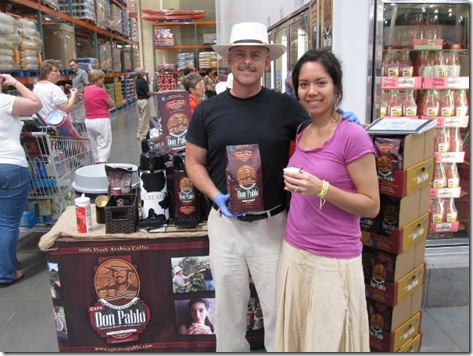 And I even got to meet Don Pablo himself of Cafe Don Pablo. He's going to do a giveaway for The Chic Life readers so stay tuned coffee fanatics. I got a sample of the coffee and thought it was really nice and smooth, so hubby and I bought a bag to enjoy over breakfast.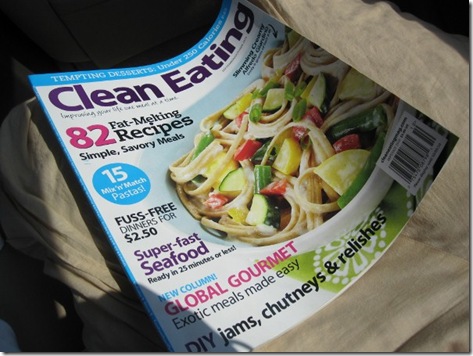 Other fabulous find – Clean Eating mag – only $4ish! It's normally $5.99. Score!
I really need to just bite the bullet and sign up for a subscription to this.
***
You guys know me…I'm such a dreamer! I have a bunch of mini projects in the works. Well, technically I have more ideas than time to try to make them all happen, but I'm just starting one I've had in my mind for the last yearish. No time like the present, right?! Aaaannddddd….we're off!
***
Do you shop at bulk retailers like Costco or Sams? Which one do you prefer and why?