Earlier this week, I took a cue from Ellie Krieger and created a healthy chicken salad using her mostly-yogurt, some-mayo trick.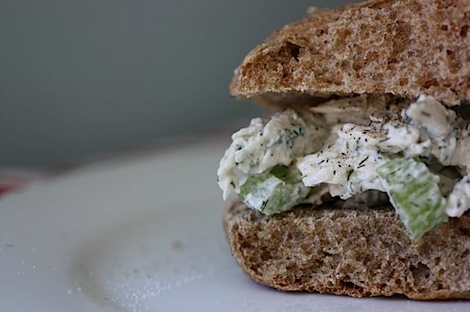 My mom used to make chicken salad all the time when my sister and I were growing up.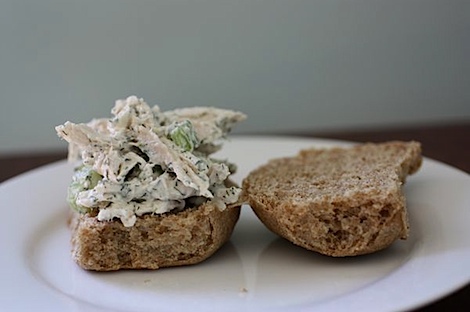 So, I guess you can call chicken salad a "family fave."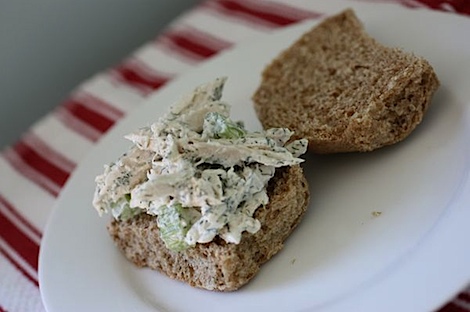 I love the creaminess of the chicken salad, but I'm not necessarily a fan of lots of goopey mayo.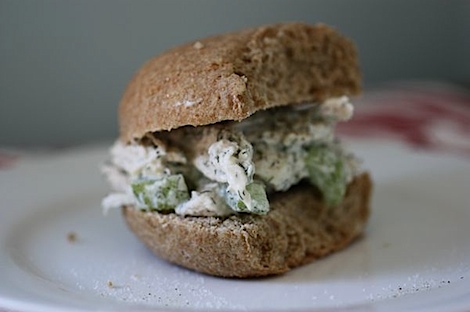 I don't think my mom ever made chicken salad with the flavor I chose to use this week, but dill was what I had on hand.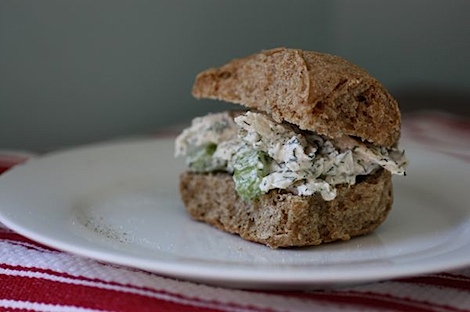 I used dill in this recipe, though I do think fresh would be much better. I only used dried out of convenience because it was in my pantry, and I didn't feel like running to the store just for some dill.
Anywho, this recipe is super easy, so I hope you like it!
Healthy Dill Chicken Salad
Serves 2-3
Ingredients:
2 cups cooked chicken (I like to use rotisserie for the texture, especially with leftovers after having it for a quick meal)
1/2 cup plain Greek yogurt, like Oikos (don't sub plain regular yogurt because it won't be thick enough unless you know how to strain it)
1 celery stalk, cleaned and chopped small
1 tbsp mayonnaise (light, plain, canola-oil based…any type will do)
1-2 tsp dried dill (depending on how strong you want the dill flavor – use fresh if you have it available, though you may need more if you use fresh)
1/2 tsp salt
1/4 tsp pepper
Directions:
In a medium bowl, mix together yogurt, mayonnaise, dill, salt and pepper.
Add chicken and celery and stir till sauce is well-distributed.
Serve on good, whole grain bread or on top of a bed of greens.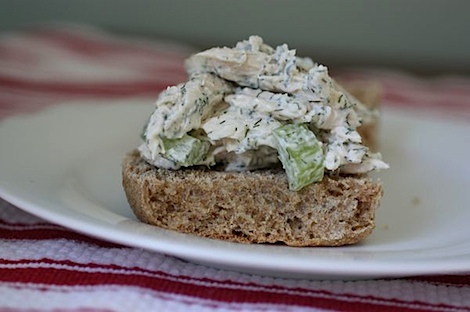 Enjoy!