Well friends, following the heels of the my yummy Golden Autumn Salad, I had grand plans of crafting a new, fabulous fall salad tonight. My salad was another complex, chef-like creation requiring multiple steps and cooking methods. You know…one of those dishes that is not quickly put together but meant to be lovingly created with lots of time and preparation. The salad will have to wait because life just got in the way, though I am hoping to get started on my idea tomorrow (great way to kick off the weekend, no?).
I did manage to:
Cook up a creative breakfast
Work a full day
Teach zumba
Grocery shop
Blog
Breakfast was inspired by leftovers.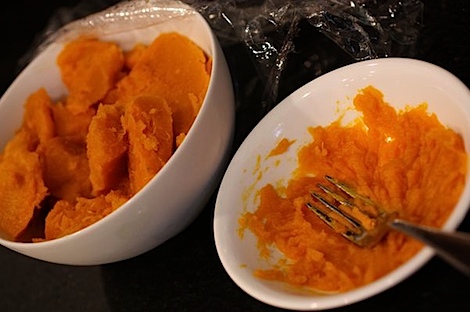 What does a food blogger do with a huge bowl of leftover roast kabocha squash?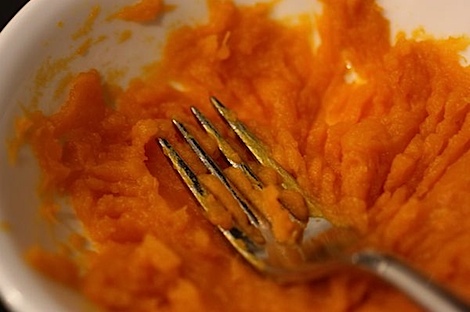 Mash it up and morph it into something new.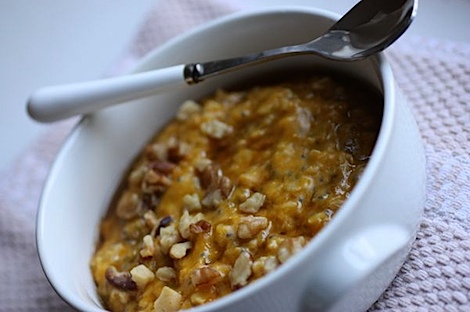 I added my leftover cooked squash to my morning oats. 🙂
I probably could have used a food processor or immersion blender for a smoother texture, but I just used a fork to mash the squash a bit. The flavor was very similar to pumpkin oats, though the texture wasn't quite as smooth. Overall, I really enjoyed it!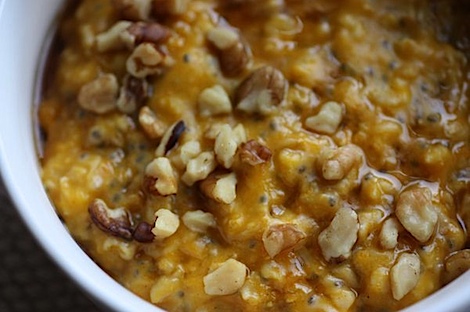 Kabocha Squash Oatmeal
Ingredients:
1/4 cup rolled oats
1/4 cup milk or non-dairy milk
1/4 cup water
1/8-1/4 cup cooked kabocha squash
1-2 tbsp maple syrup
1-2 tbsp walnuts (or sub nuts of choice)
1/2 tsp chia seeds, optional
dash cinnamon
dash salt
Directions:
Combine oats, milk, water, chia seeds and salt in a small pot over medium low heat.
Gently simmer till oatmeal is thickened to your liking.
Stir in the squash and cinnamon and cook till heated through.
Pour oatmeal into a bowl and drizzle top with maple syrup. Top with walnuts (or nuts of choice)
Enjoy!
I had a long day at work today. That's what happens when you stay up till 1 am blogging about salads. 😆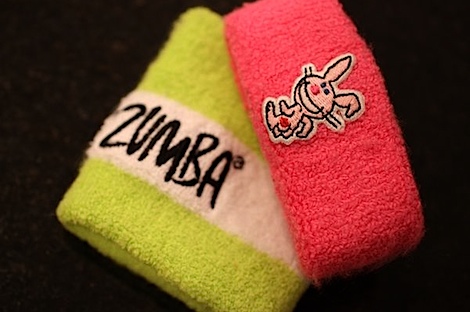 After pulling together energy for the work day, I had to pull extra energy together to teach Zumba tonight! Luckily, no matter how tired I am physically, I seem to find energy during Zumba.
Fave songs from tonight's playlist:
The Power – Big Ali ft Dollarman
Work – Missy Elliot
El Tratra – La Banda Del Caribe
I'm a Slave 4 U – Britney Spears
Beautiful – Christina Aguilera
Beautiful is my new cool down. I really like ending class with this song, and I hope my participants really take in the words. The song is very empowering, and I hope they can take that power with them through the weekend.
We are beautiful
no matter what they say
yes words won't bring us down
we are beautiful in every single way
yes words can't bring us down
so don't you bring me down today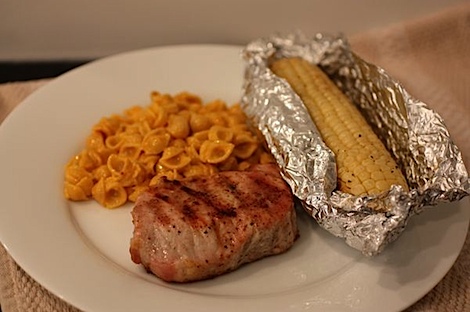 Since I had plans of making a BIG, fun salad, hubby skipped the veggies in tonight's dinner. He's on a roll cooking this week! Tonight, he made grilled pork chops, which were brushed with some of yesterday's leftover Maple Dijon Dressing. We also ate Annie's mac and cheese and grilled corn. Yummers! And nice work to hubby!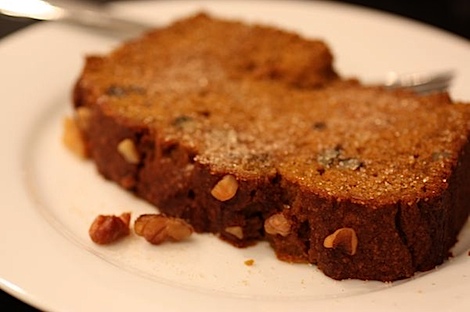 And since we have tons of this to eat, more of my experiment bread tonight, this time topped with cinnamon sugar.
***
How's about a quick look back? You may recall hubby and I just moved to our house at the end of last October. Before we moved in and since then, we've been working on a kitchen renovation.
This time last year, my kitchen looked like this: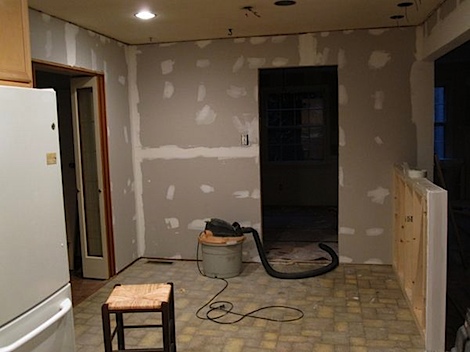 whoa!
You can see some photos of our new (not-quite-yet-finished) kitchen here (click).
So, readers, I've seen people put pumpkin, butternut squash, and now kabocha into their oats. What's your favorite squash to mix in your oatmeal?