The last day of our Kiawah Island Birthday Beach Weekend was not only supposed to be the best weather-wise, it was my birthday, too!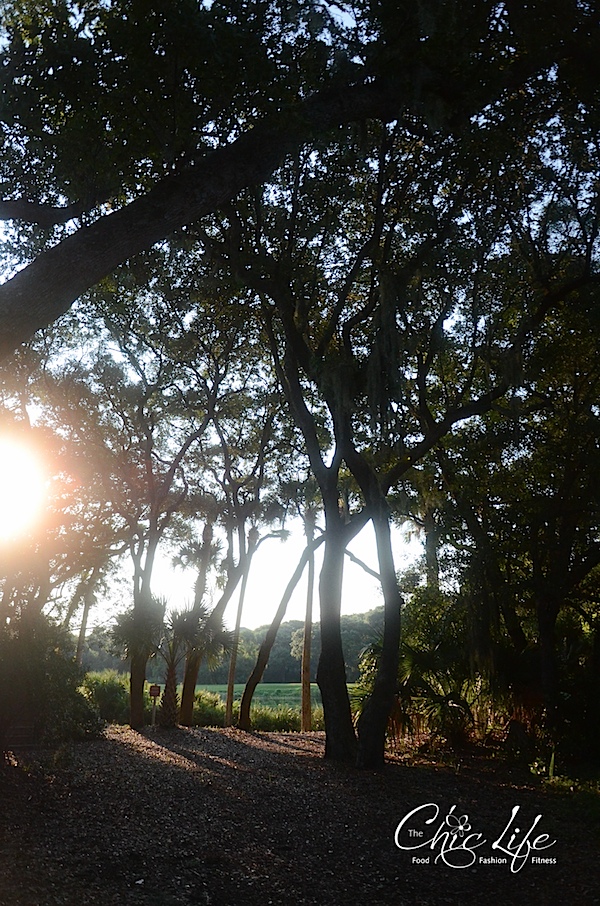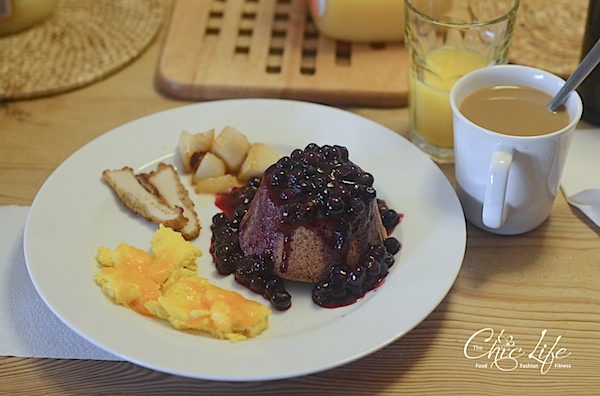 Since my sister knows me (and my love of cake) so well, she made me a cake mini based on some of my recipes for breakfast!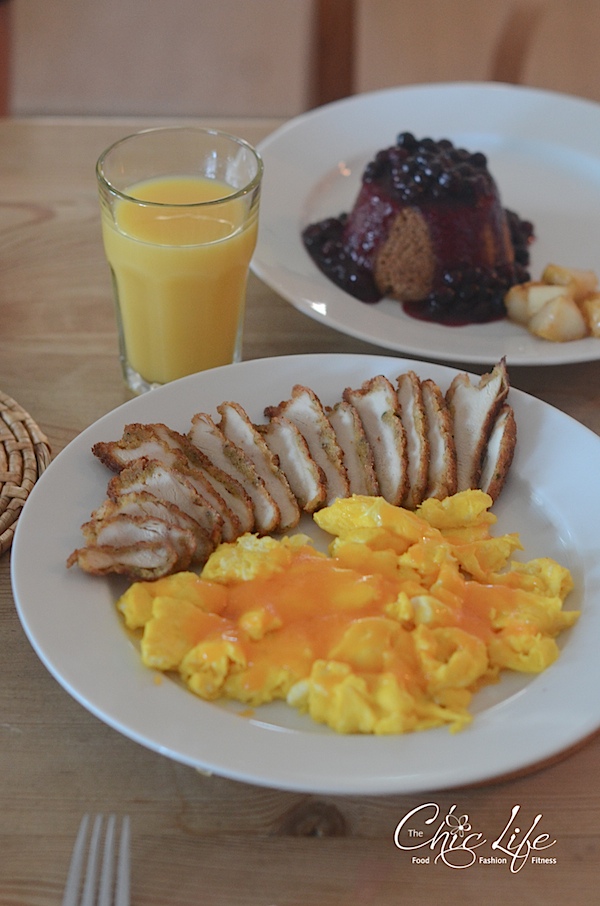 She topped her cake minis with a warm blueberry topping. They were so good!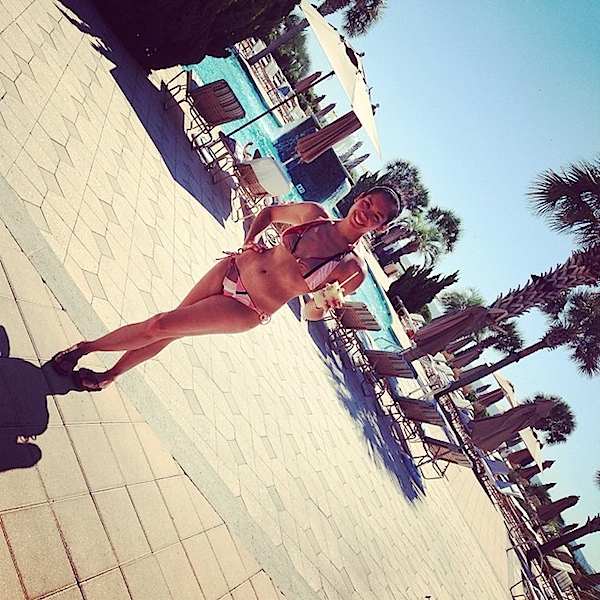 We soaked up the sun for most of the day. The weather was in the low to mid eighties, which was just right for our beach day. We hung out on the beach, swung by the pool, had a day-time drink (piña colada for me), and did our best to enjoy every fantastic minute.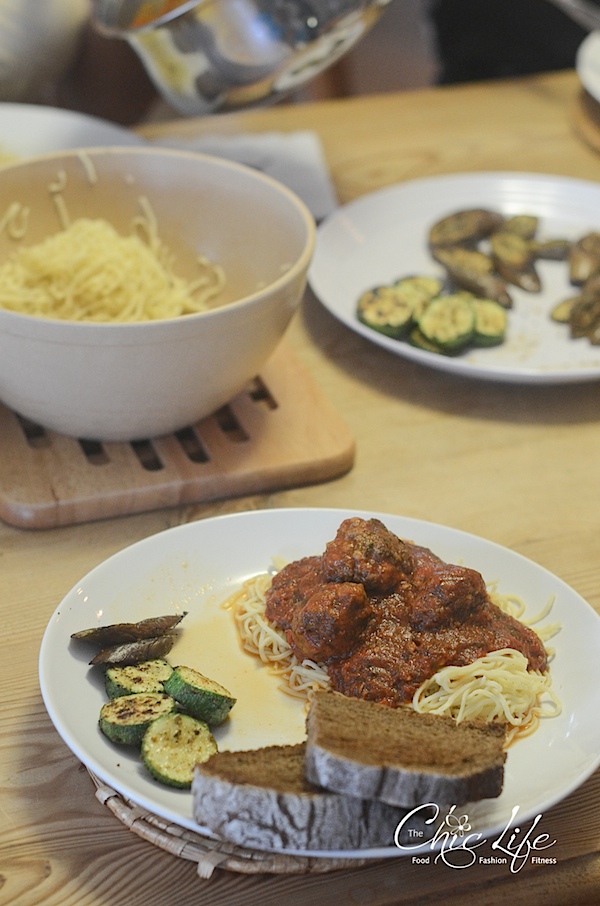 We kept lunch simple with leftovers from the previous days. I had spaghetti and meatballs. They were so good, I even enjoyed the leftovers!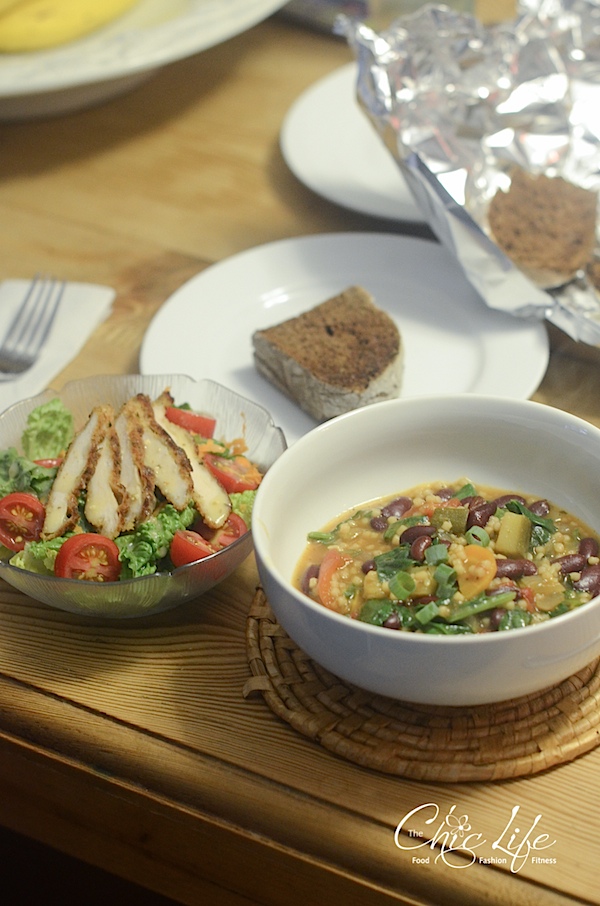 And for dinner, we had a tasty soup with a side salad with chicken slices.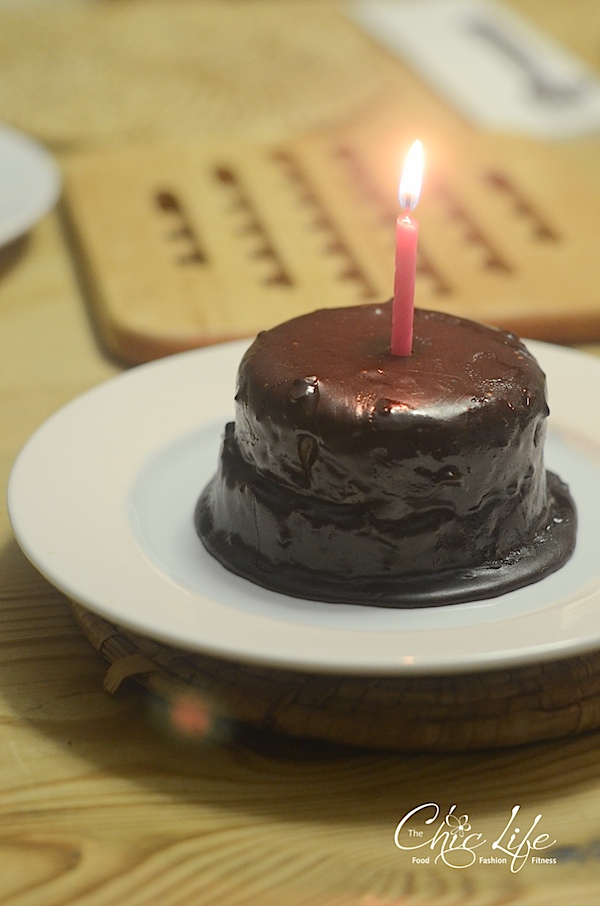 And sis made me a two-tier cake mini for my birthday dessert!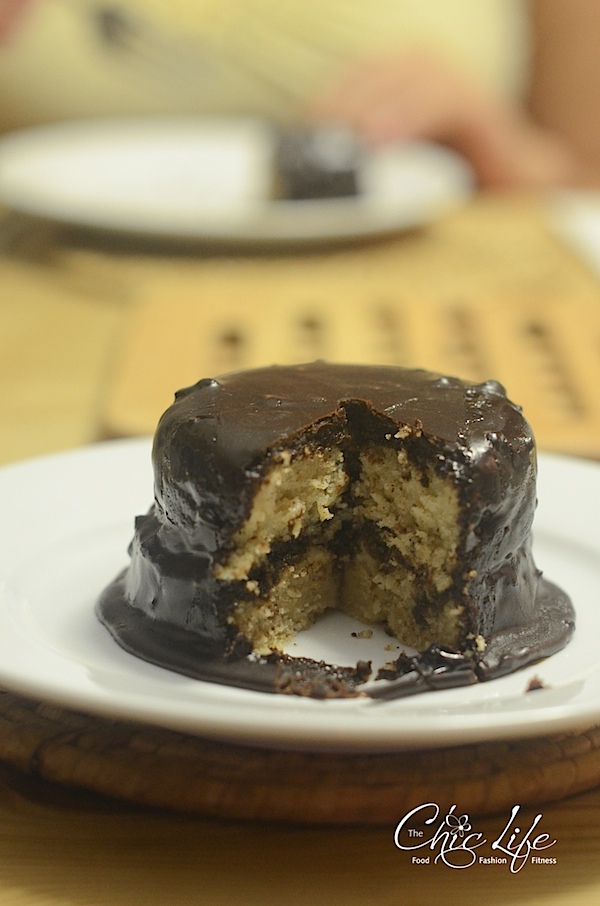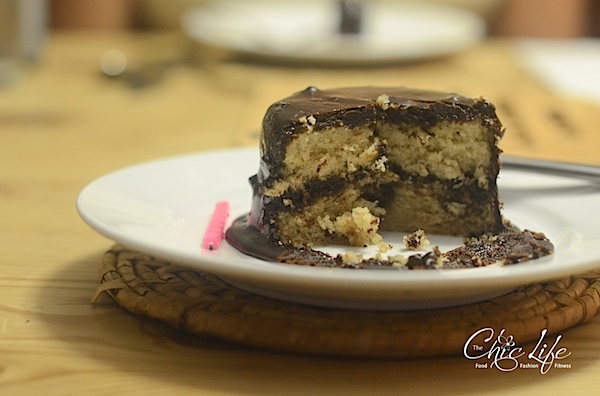 It was so good, I didn't want to stop eating it. Eventually, the plate was cleared of all cake and chocolate topping, so a stop was forced. Blast! The family was lucky I didn't dig into theirs while they weren't looking.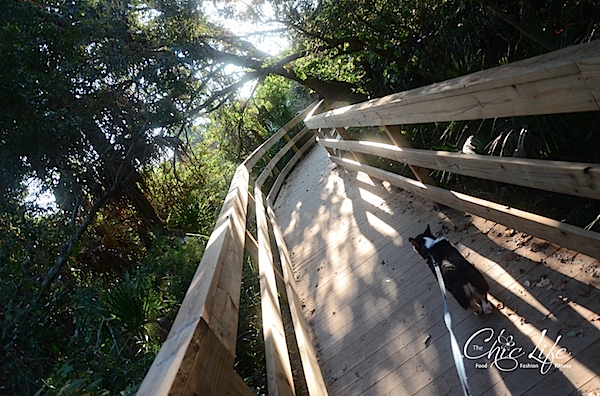 In the morning, I took Bailey for a walk on the beach. I wanted to soak up every ounce of Kiawah Island that I could before the road trip home.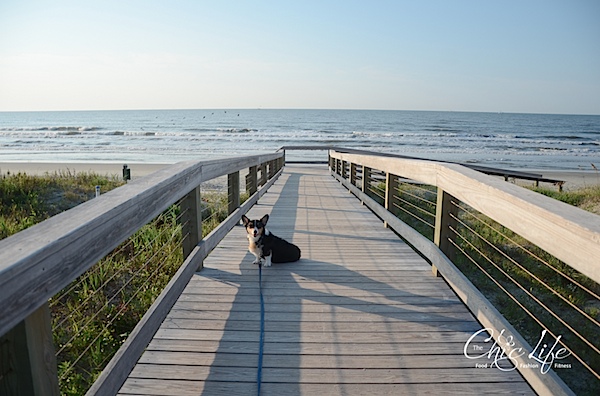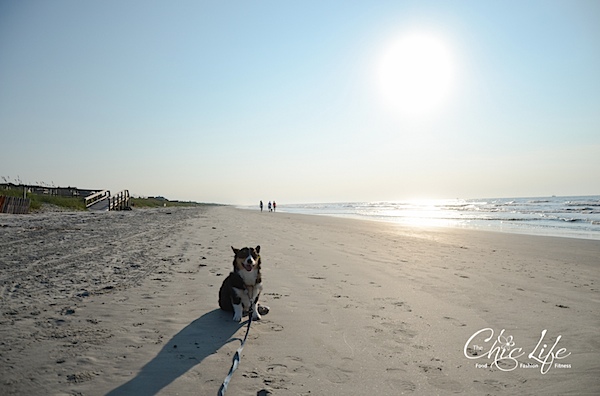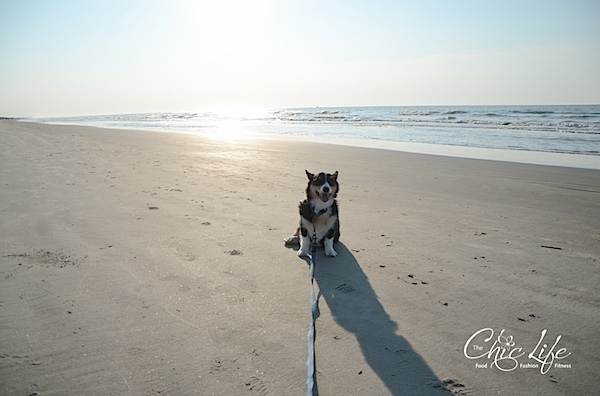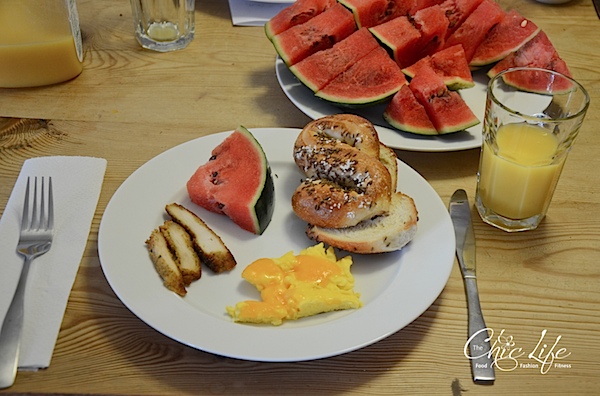 And after a quick breakfast, it was time to say goodbye to Kiawah Island. Till next time!
Overall, we enjoyed a beautiful weekend at Kiawah Island that was made better by the company of my family, husband, and Bailey. The icing on the cake wasn't chocolate or blueberry sauce. It was my sister planning and executing such a thoughtful and delicious menu the whole family could enjoy. She made a Google doc ahead of the weekend with every delicious meal planned out. No detail was too small, and the menu worked out great. Thanks, Sis!
I almost didn't take my DSLR camera on the boat ride at Mingo Point. I get kind of protective with my camera and the thought of anything happening to it made me a little nervous. But, the sun was starting to set, and I was hoping to get a couple good shots. Little did I know how many I'd take! We got to enjoy the most beautiful sunset on the marsh at Kiawah Island.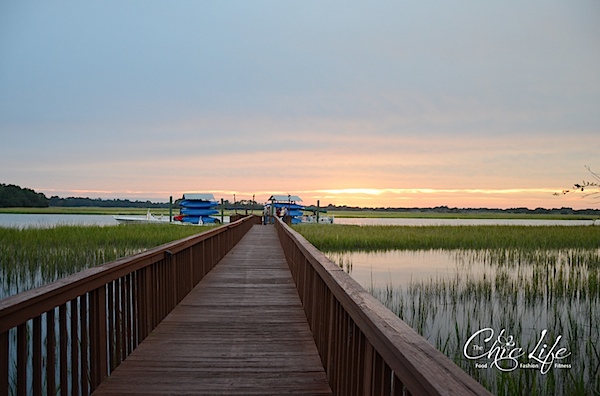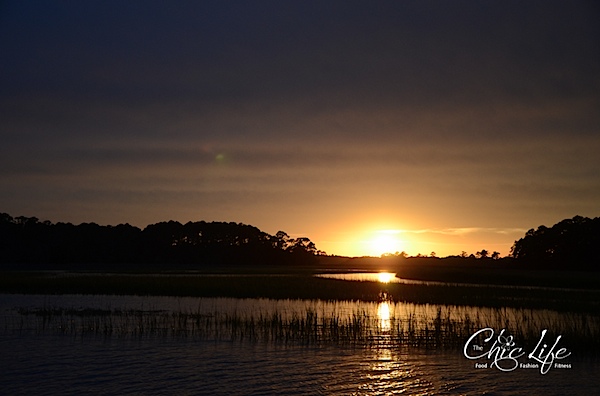 The sunset started off with a simple glow, but things really took off from there.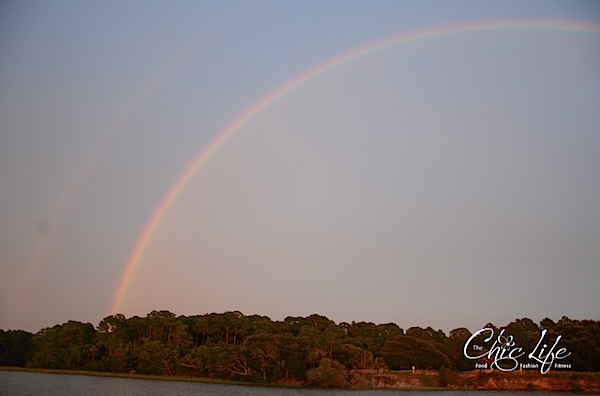 First we saw a full rainbow. As we continued down the marsh, the rainbow got brighter and more vibrant. I'd never seen a rainbow that was so clear and colorful.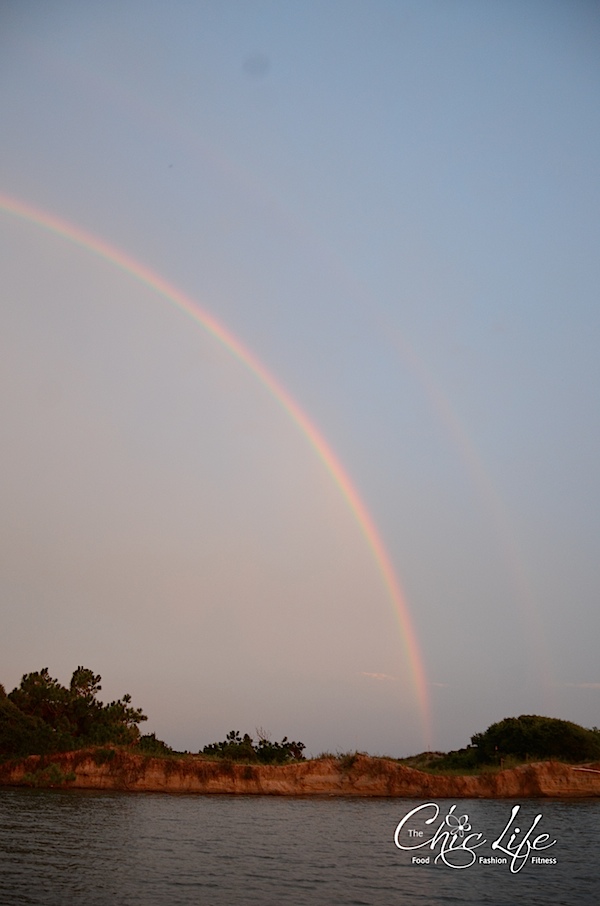 And suddenly, the rainbow became a double-rainbow! The outer one wasn't as vibrant, but it was also a full arch. Everyone on the boat tried to capture a photo, but we were too close to get the whole thing in one shot.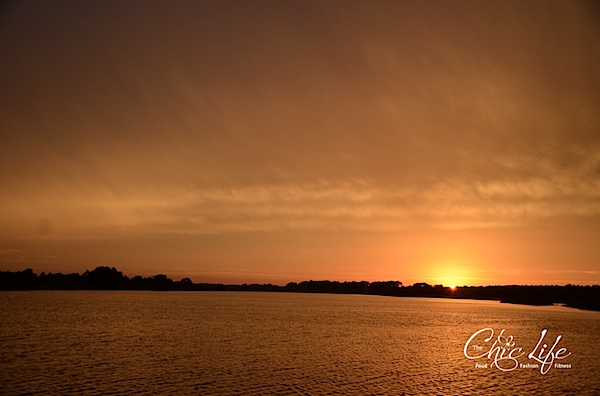 And as we continued, the sky caught on fire and glowed and glowed the whole way back to the pier.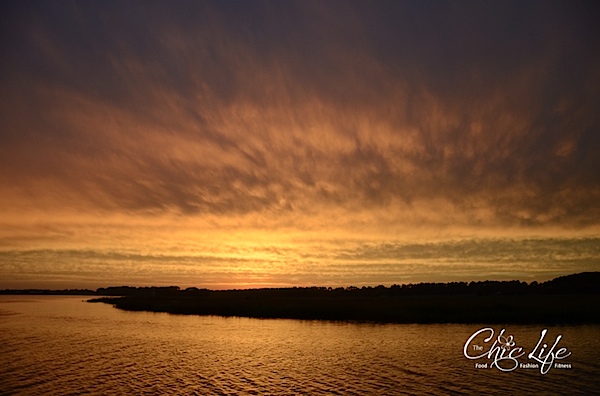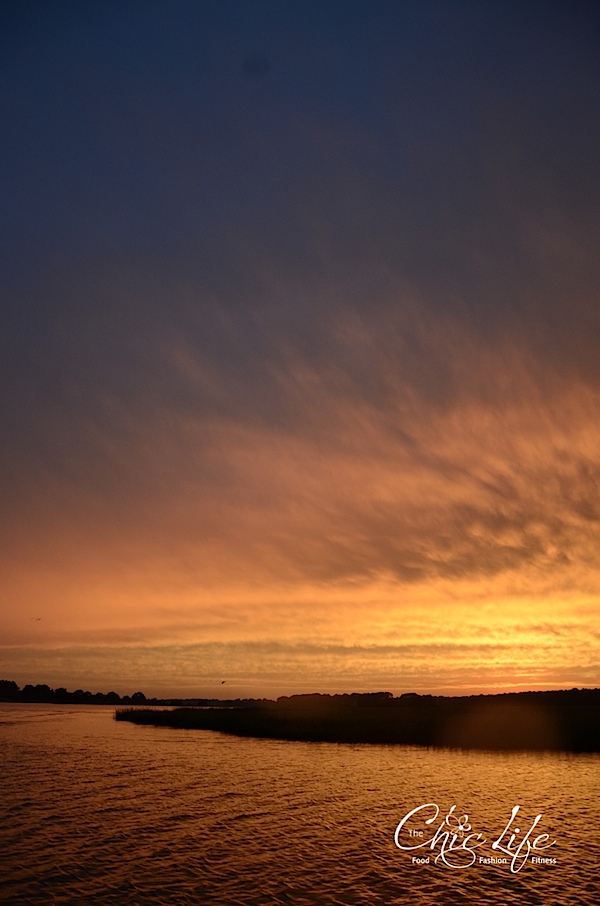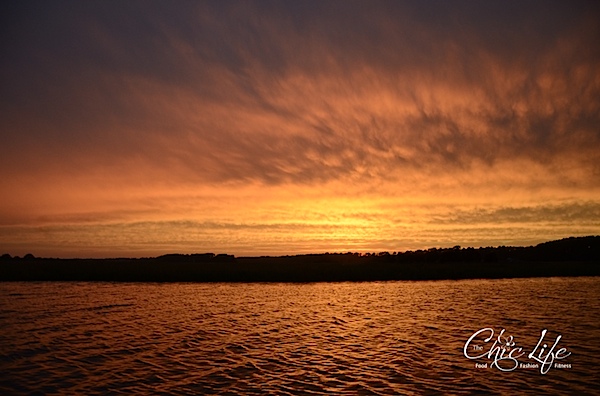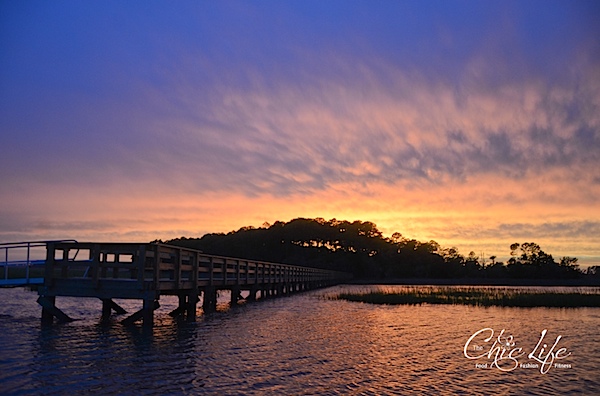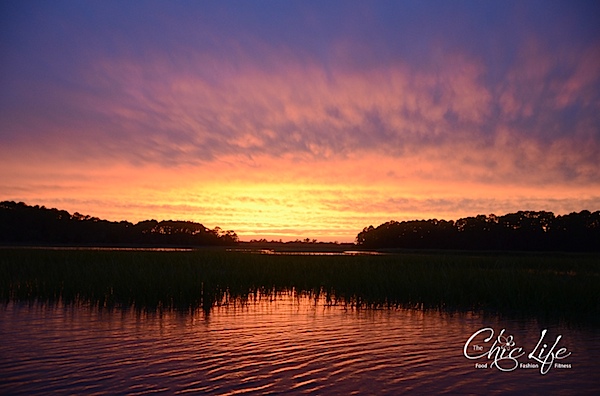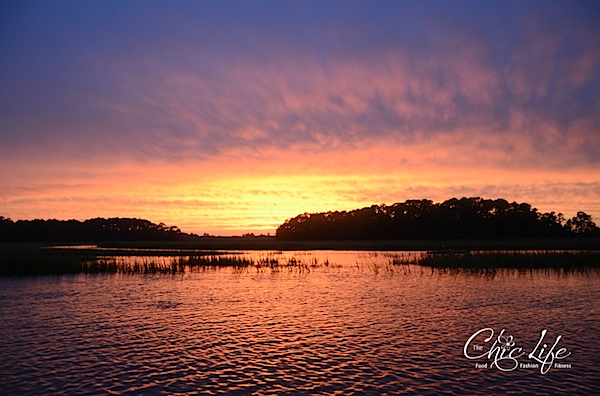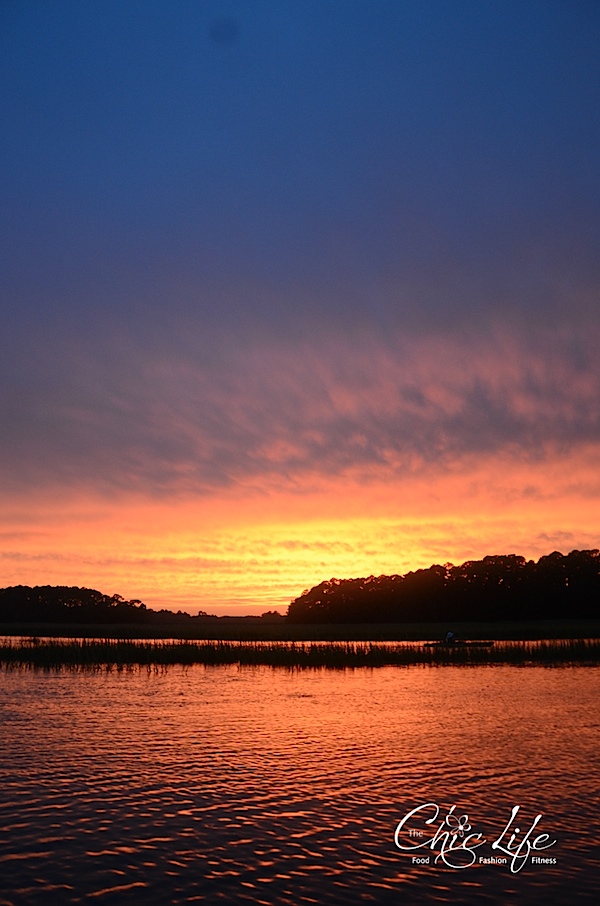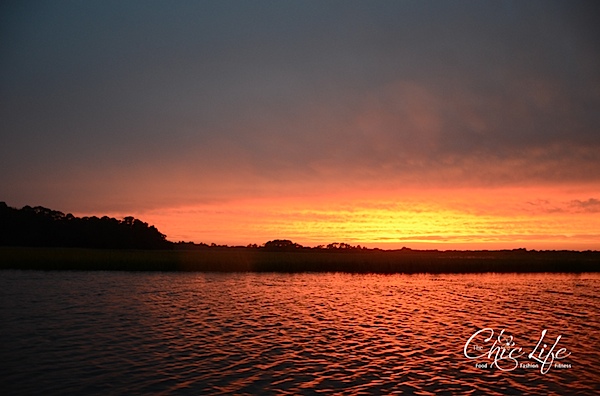 We really lucked out with the timing of our boat ride. It couldn't have been more perfect for so many amazing sunset photos! The views were truly breathtaking!
After the boat ride, we headed back to Mingo Point to grab dinner with the rest of the fam. So many great birthday treats in one day!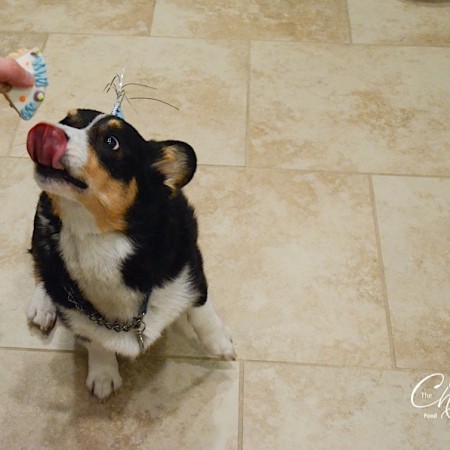 Just after coming back from Zumba Convention 2014, it was time to celebrate Bailey the corgi's 7th birthday! I can't believe how old he is. I feel like he's still a puppy most days. He had a great birthday with two of his favorite things: Doggie birthday cake (we get ours from Canine Cafe Charlotte)…