Tonight, hubby and I enjoyed a fabulous, casual dinner with Kath (from katheats.com) and her hubby Matt.  Before heading over, I prepared Ellie's Pear Ginger Crumble.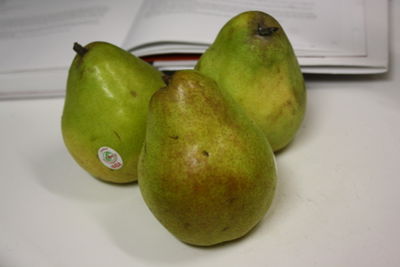 The dish used lots of fresh pears, fresh grated ginger, and hand-squeezed lemon juice.  The topping had oats (I figured oats would be fitting for Kath since she loves oats so much), whole wheat flour, brown sugar, and some other goodies.
I got everything prepared and took it to Kath's place to bake away while we ate.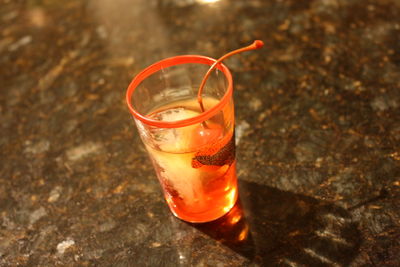 I started the night off with a mini Manhattan cocktail, which, besides being adorable, was quite yummy.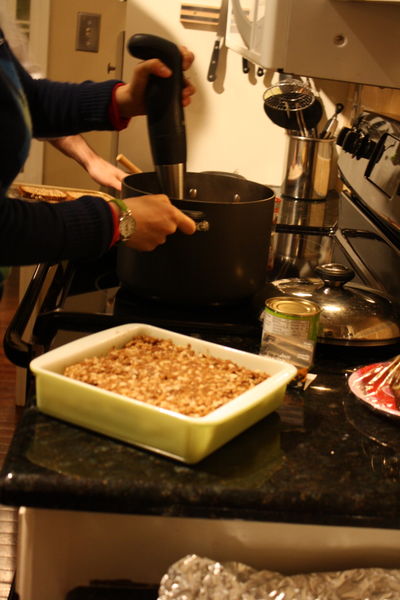 Kath made us a yummy Butternut Squash & Lentil soup by Frontier Soup.  Matt shared some High Fiber bread he baked, which we had toasted with some butter (just the way I like it!).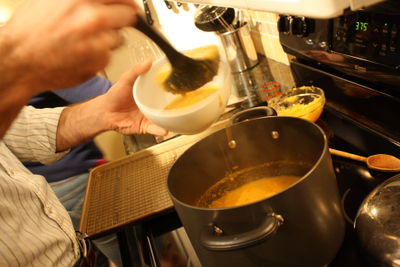 Here, Matt serves a bowl of the hot & hearty soup.  Look at that steam!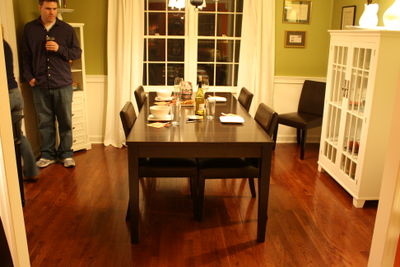 Isn't their dining room gorge?!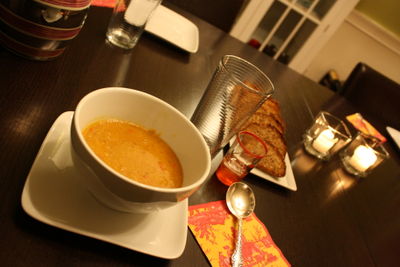 Here's the view from my seat.  Note bright-orange, yummy-looking soup.  The soup looks so much more bright in Kath's photos!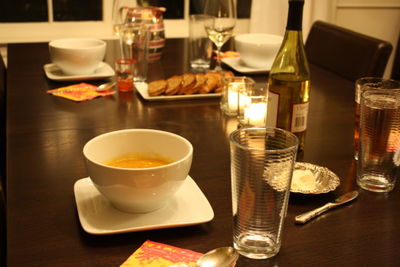 A view of the whole (ok, most of the whole) table.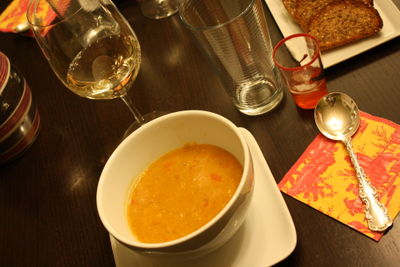 Another view from my seat, this time with wine!  Also, check out the silver spoon shown here.  It's one of Kath's grandmother's spoons and it dates back to 1899!  See Kath's blog for pictorial evidence.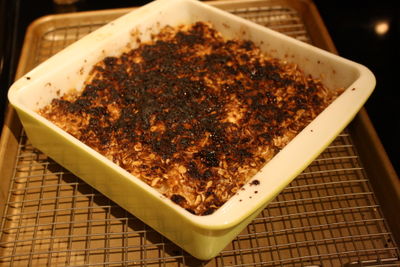 The crumble baked in the oven while we enjoyed our soup and bread.  When the timer went off, the topping seemed a bit soft, so we broiled it for the last couple minutes and left it in a wee bit too long.  Oopsie!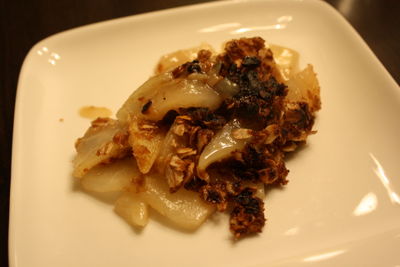 It still tasted good!  The fresh ginger really made the flavor pop and the pears were so tender – a nice contrast to the crunchy topping!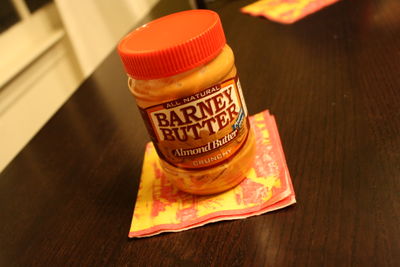 After dinner, I got to sample a few of Kath & Matt's favorites, including some balsamic vinegar and, of course, Barney Butter!  They were all great!
In fact, everything tonight was awesome and not only were Kath & Matt so gracious to have us over for dinner, they even gave us a loaf of yummy Great Harvest Dakota bread and a mini loaf of the High Fiber to take home!  Woohoo!  I can't wait to enjoy these breads!  Thanks Kath & Matt for everything and we'll have to have you two over very soon!