My friend has already been out to wine country and since she lives in San Francisco, was able to gather a slew of good winery recommendations before our trip. She hand-selected a handful that she thought would be good to visit, which was awesome because I knew nothing about the wineries out in the Sonoma area.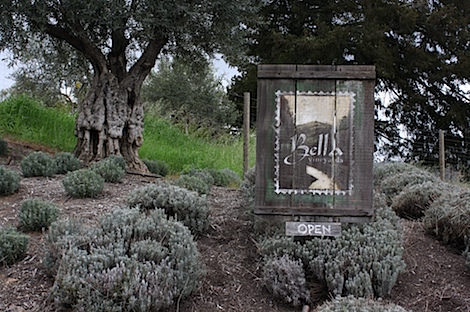 First up on the agenda was Bella Vineyards + Wine Caves . Thanks to our staying up late chit-chatting, sleeping in, and late breakfast, we didn't make it to the first vineyard until about 2PM, which was fine with us because neither me or my friend like to rush around.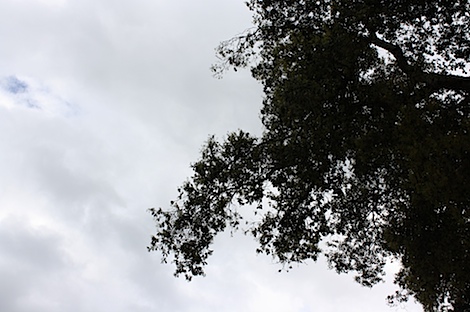 The weather was a bit uncooperative and scheduled to be rainy and overcast. Luckily, we mostly just had overcast with some peeks of sun throughout the day.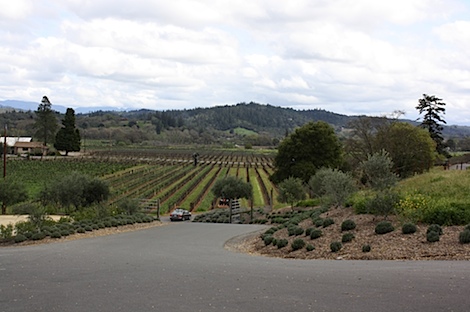 After seeing the Bella sign at the entrance, we drove up a little hill and parked. The view from just the parking lot was spectacular! So scenic!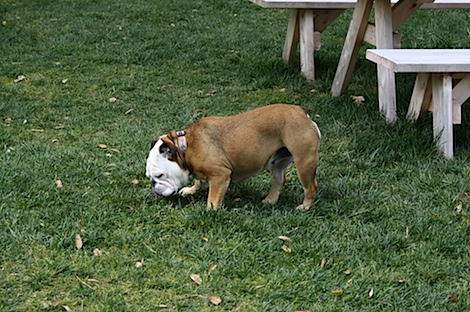 We saw a cute doggie running around the picnic area where people were enjoying lunch outside. Seeing the doggie made me miss my Bailey!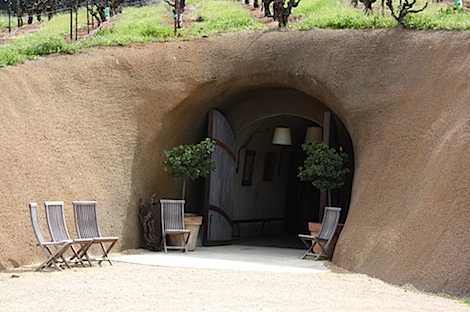 Since we didn't bring any food with us, we headed straight for the tasting cave.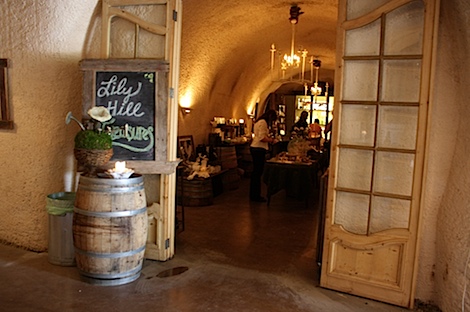 We first hit up the cutesy boutique area, inside the cave, where they had lovely platters, other plate ware, and random trinkets.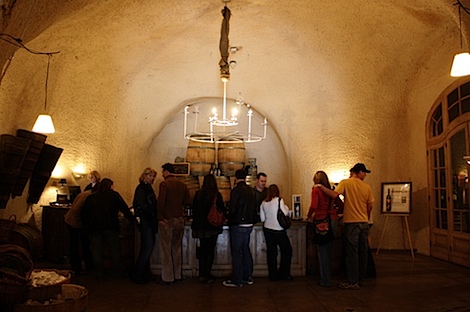 Next, it was on to the tasting area. The place was pretty packed, but we waited a couple minutes till some people left so we could squeeze in.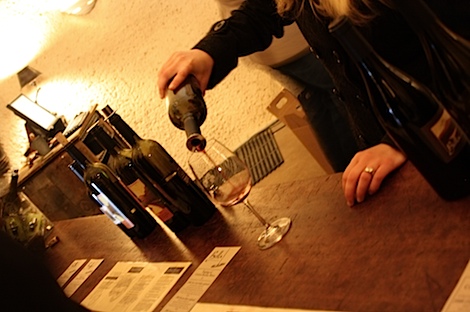 We got started with our wine tasting.
They had little menus printed out so you could read a blurb about the wine you were tasting.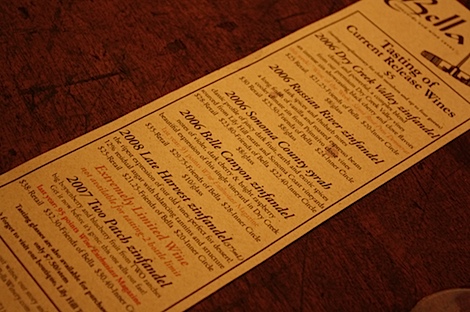 A closer look.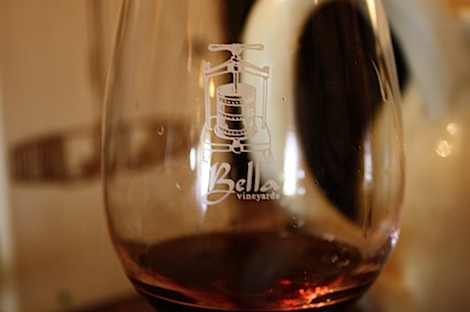 I loved how the tasting glasses had the vineyard's logo etched into them. I would learn over our trip to wine country that this is a common theme for the wineries.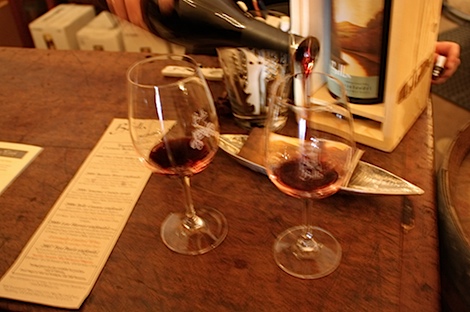 Getting another taste.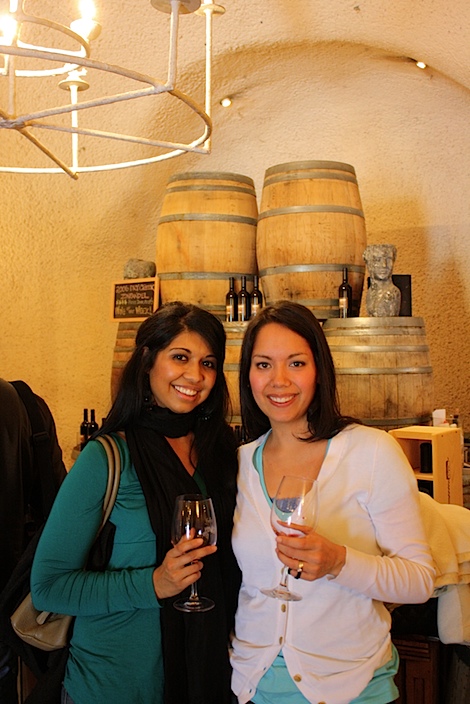 At the tasting counter!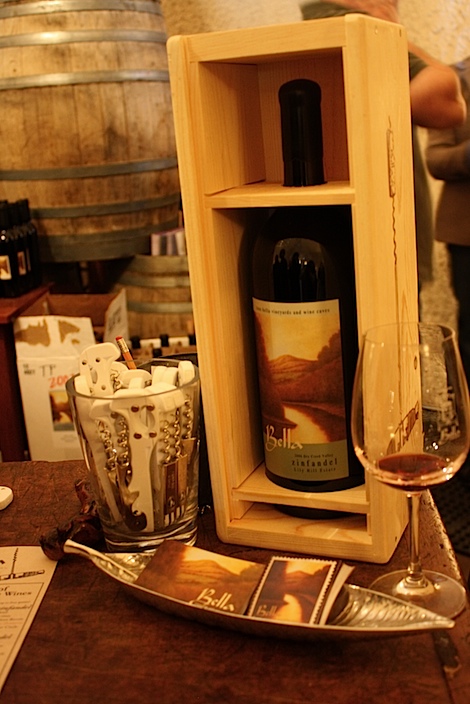 The inside of the cave was themed nicely – everything was muted in color, and the cave had a relaxing feeling.
They had barrels, wine bottles, and boxes of wine piled up behind the tasting counter.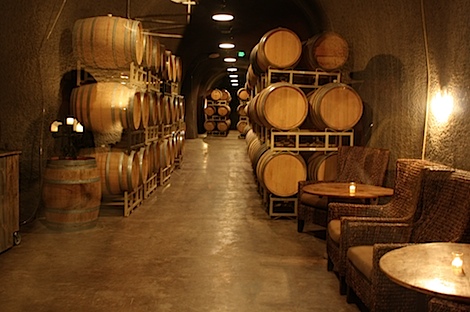 More vino!
We wrapped up our tasting and headed back out of the cave. My friend advised me to pace myself on wine-buying since we had 4 more wineries on our agenda, which sounded like a good strategy to me since I wasn't exactly budgeted to go too crazy on the wine-buying. I thought the wines at Bella were pretty good, but it was tough to decide on buying something or not since I had nothing to compare my tasting to. I decided to hold off on buying any wine just yet.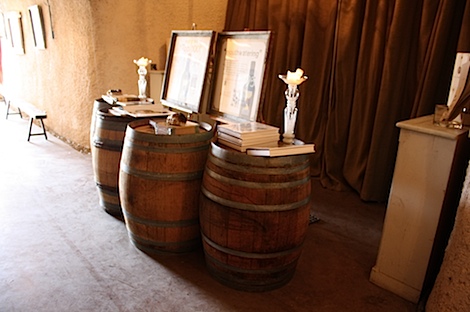 The winery had some proud awards and other plaques displayed throughout the caves.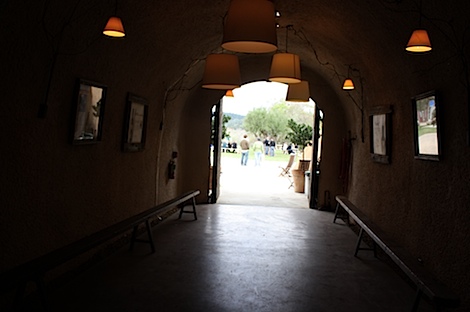 On the way out.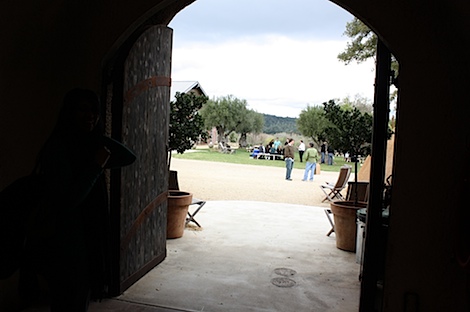 Almost there.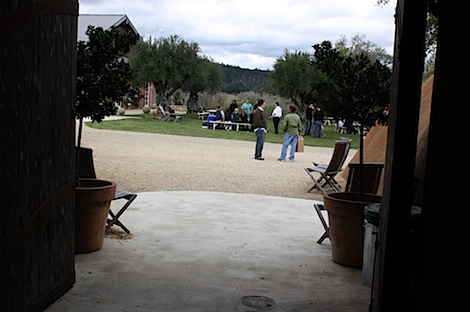 It wasn't a long walk from the tasting counter to the door…I just took a lot of photos since I thought the view was interesting. Check out all the people having picnics in the background!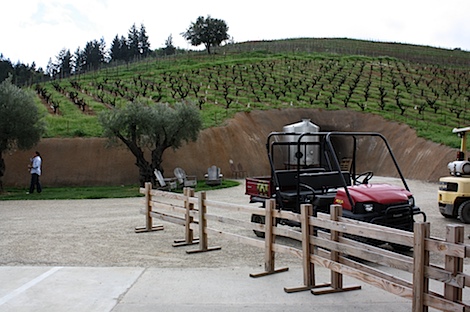 Here are the hills above the Bella caves.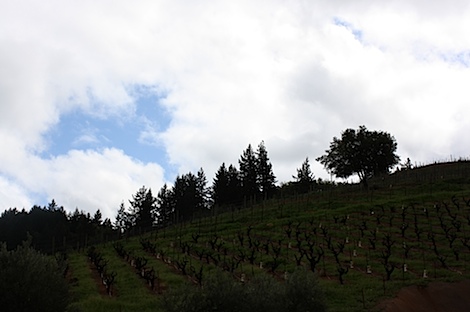 The sun even peeked out for a bit.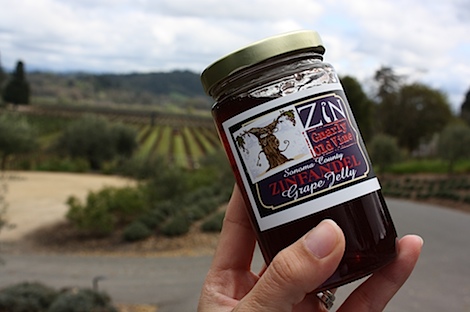 I didn't buy any wine, but I did get some Zinfandel Grape Jelly! I can't wait to try this stuff! I thought it was made by the winery, but upon reading the label, realized it was made by Zin Restaurant , which we didn't get to visit (this trip).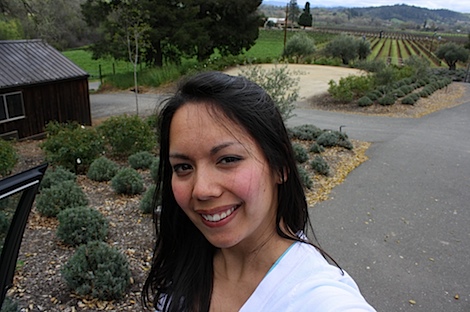 Just as we got to the car to head to the next winery, my friend got a call from her mom, so while they chatted away, I amused myself by cheesin it for the camera. Check out that background! All the greenery is soooo beautiful! With a setting that pretty, I couldn't help taking a couple quick photos. I snapped a few shots while my friend wrapped up her phone convo and then we were on our way to CA Wine Country Stop #2!