There are a couple kinds of food when I think of the Fourth and two are hamburgers and BBQ. Lucky me…I got to eat BOTH for this year's Fourth of July celebration.
After going blueberry picking with my family, we met up with bloggy buddy April (of the Art Chics) and her fam for some serious BBQ eats.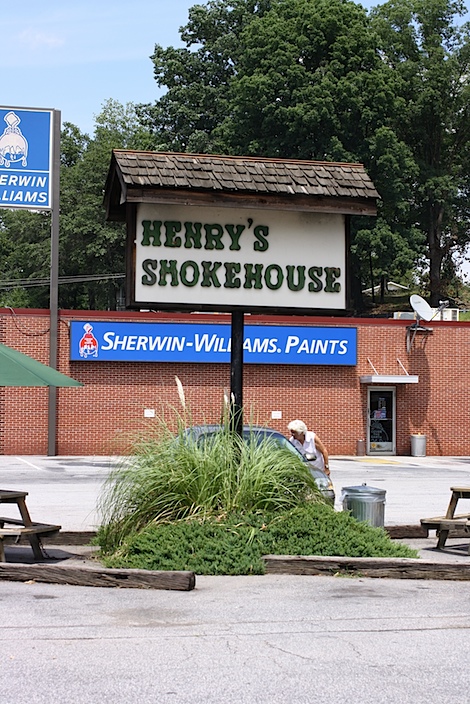 We hit up my fave-ever BBQ spot – Henry's Smokehouse.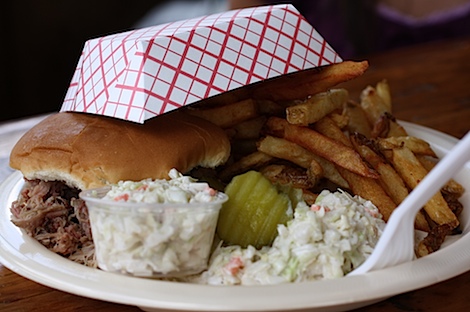 I got my usual – the Regular Sandwich plate with a pulled pork sandwich (cole slaw on the side – yea, they put it on the sandwich sometimes), fries, cole slaw, and pickles. This plate is BBQ perfection IMO.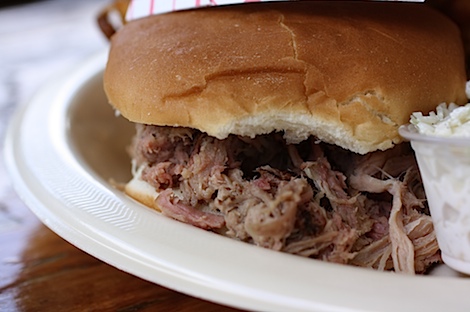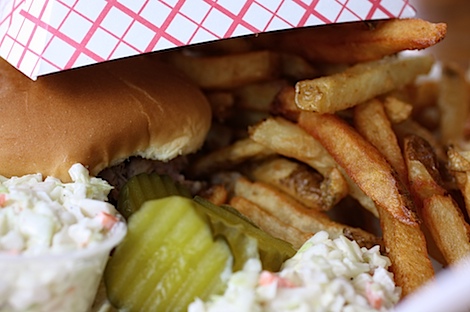 A closer look.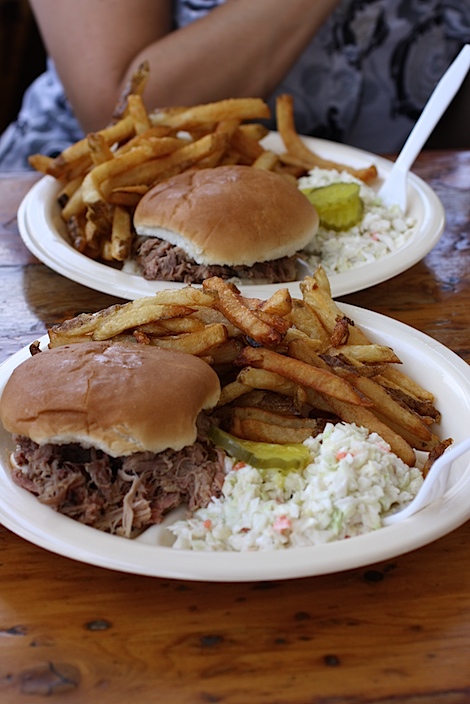 Turns out April gets the exact same thing I get! Great minds, A…great minds…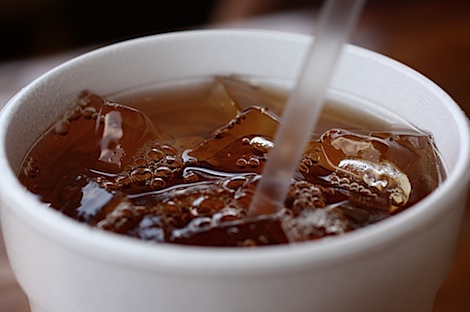 A Southern BBQ lunch wouldn't be complete without some delicious, ice-cold sweet tea!
I had a great time catching up with April and meeting the rest of her family…next time, we'll have to plan for more bloggy adventure time….perhaps a yarn store visit for us girls and local bar for the boys? 😉 Ooh, and we even got a present! More on that next time!