After the bridal shower , I had some time to relax before hitting up a 1 hour Swedish massage! I got a good recommendation for a place in town that has really reasonable prices. I've been so stressed out lately my entire neck/shoulder area has been so darn tight. It's been a long time since I had a massage, so I went for it. It was awesome…I may have to make this a monthly thing…I know it sounds a bit diva, but it just may be worth it!
After the massage, hubby and I headed to the artsy side of town, Noda, to take Bails to the Dog Bar to celebrate his 2nd birthday.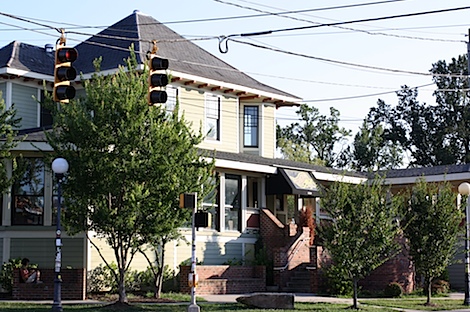 But, before the Dog Bar, we went to Revolution Pizza for dinner. We called ahead and found out they allowed dogs on the patio.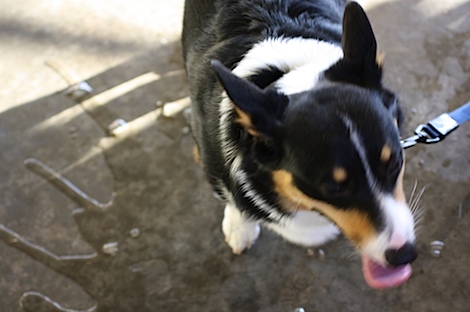 The waitress was nice enough to bring out some water for Bailey when…KERSPLASH! Bailey knocked his water all over the place!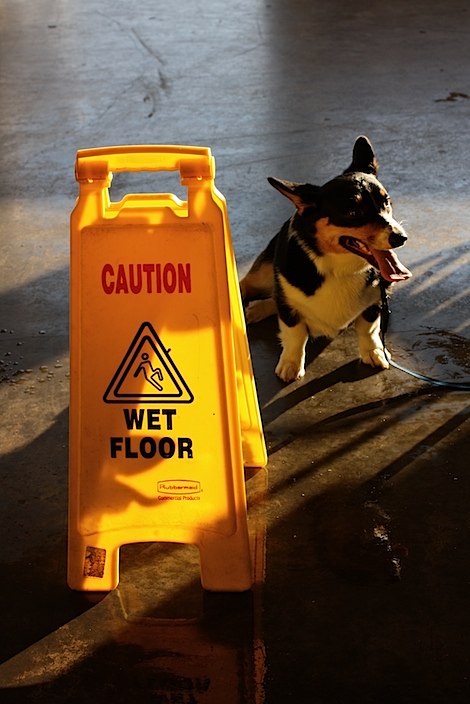 He looks like he's in "time out"…poor guy. The staff was really cool about the mess and quickly took care of the spilled water by mopping up the excess water.
We were really embarrassed…it was like our first step towards parenting except instead of having a kid throwing food everywhere, we had a dog spilling water everywhere. I really hope we are able to teach our future-kids to not be so messy.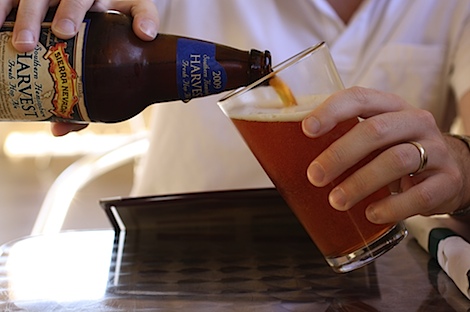 Hubby got a brewski and I just got a coca cola.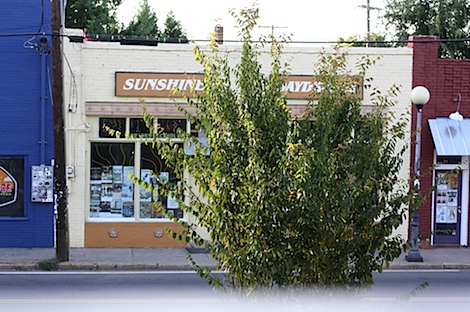 Our view. I love these vintage-looking storefronts.
Hubby!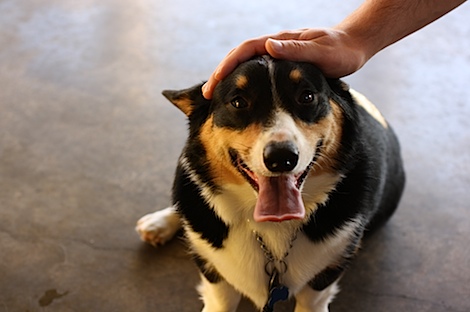 Bailey!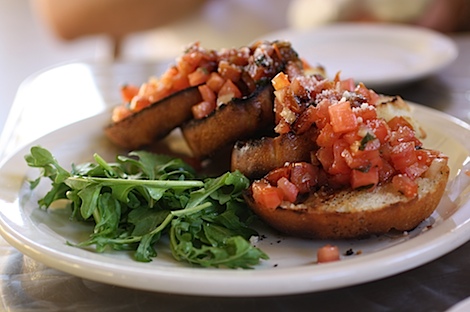 Our app – bruschetta…delish!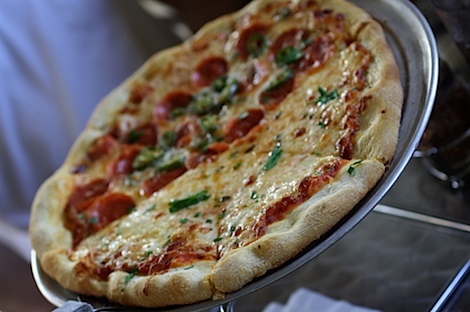 Our pizza – 1/2 cheese, 1/2 pepperoni + jalapeno. Loved their crust!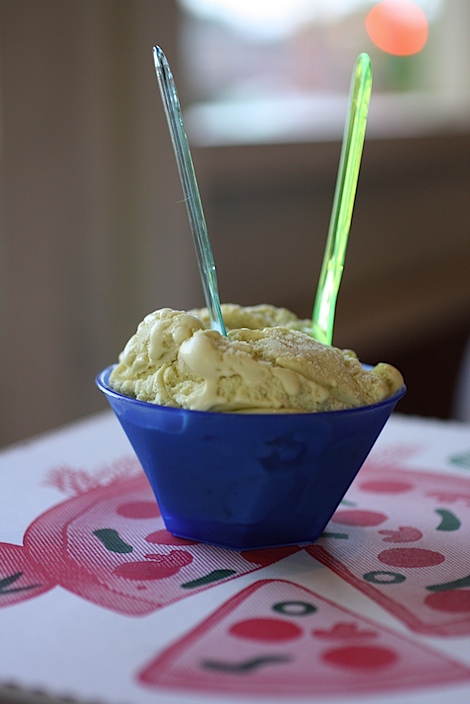 Dessert: pistachio gelato…mmm…
After dinner, we hit up the Dog Bar!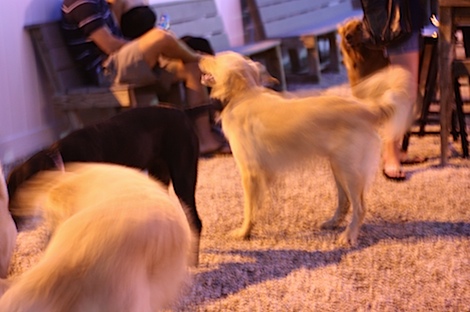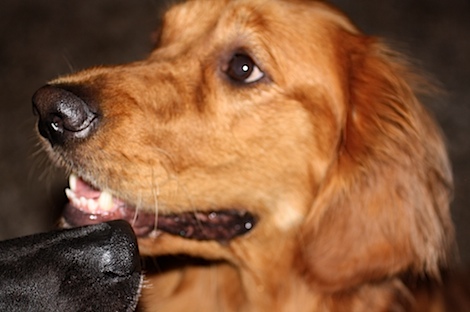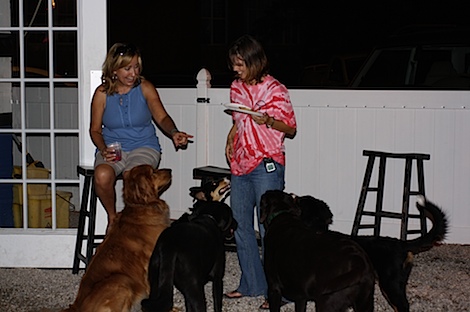 Look at all those dogs begging for some pizza someone had delivered to the dog bar. Bailey is right in the action! haha
Bailey had an awesome time and is all tuckered out and asleep on the couch now. Next year, I'm going to have to plan things earlier in advance so our friends can join us. I sent out a last minute invite but no one could make it. I will have to plan something much better for his 3rd birthday.
For now, I think Bails had an awesome time celebrating his 2nd birthday, and that's all that matters!
What do you do to celebrate your pet's birthday?