I went to my husband's good friend's fiance's bridal shower earlier today. Vicki, the bride-to-be, is an awesome girl, and I'm so glad that one of hubby's guy friends found such a sweet girl to marry.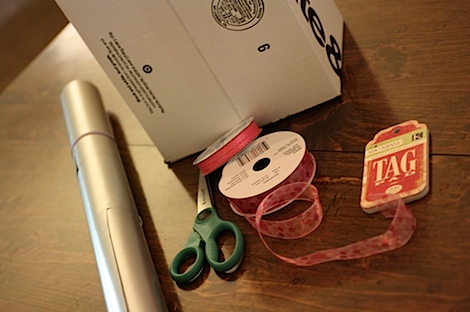 I had to miss another Farmers Market trip to get ready for the bridal shower and wrap up Vicki's gift, but hubby solo'ed it and picked up some great things on his own. I'm so proud! He even went out of his way to hit up the local farmer's market to get some of my fave mixed cherry tomatoes.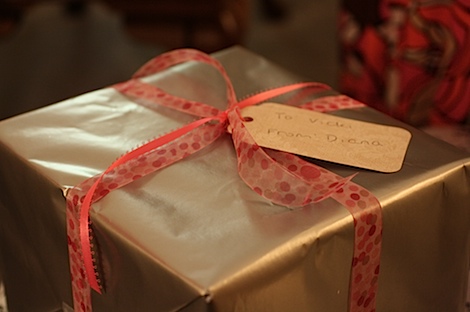 I used some simple silver wrapping paper and dressed up the package using some pink ribbon to coordinate with the bridal shower colors – pink and orange.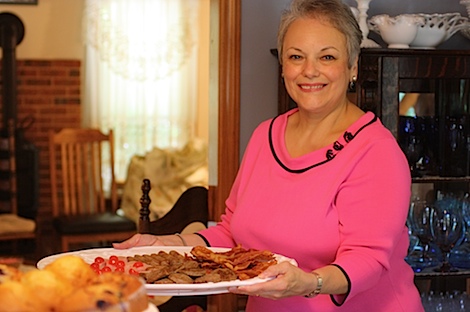 The mother of the bride found out about my food blog and being a fan of food photography herself, asked me to take lots of photos of the event's food. I was, of course, happy to oblige.
Here are some of my favorite photos: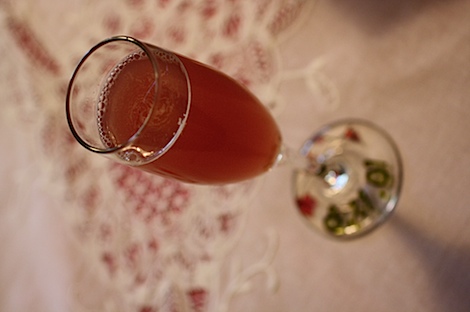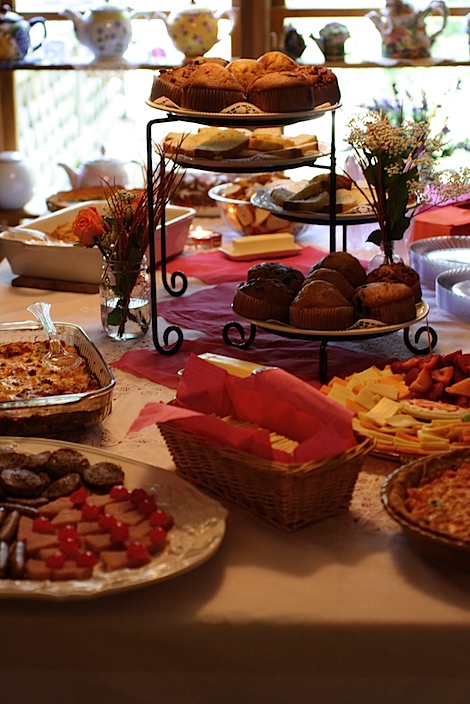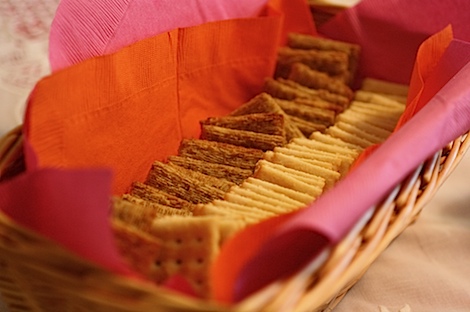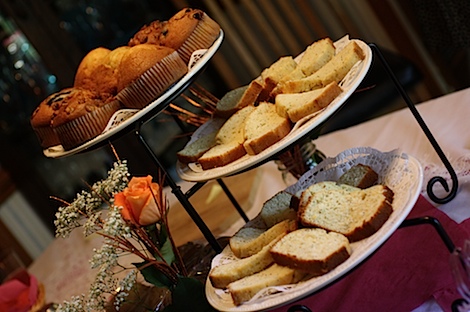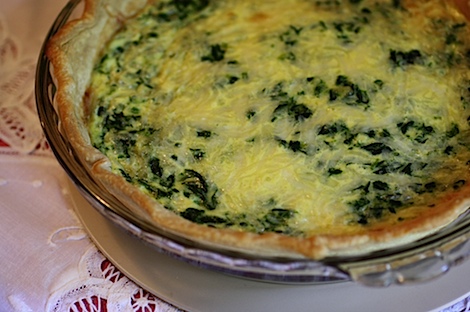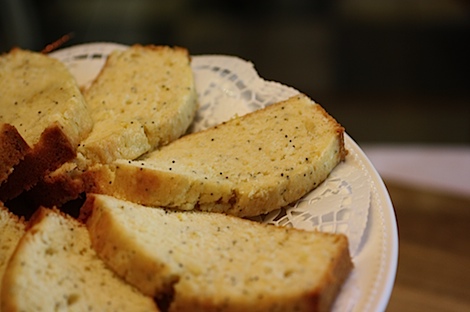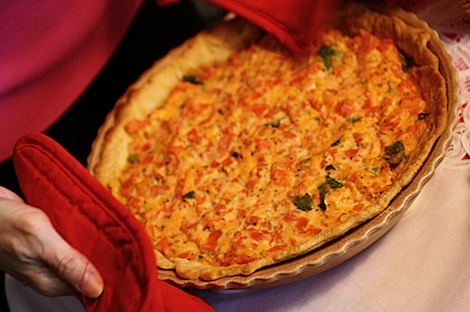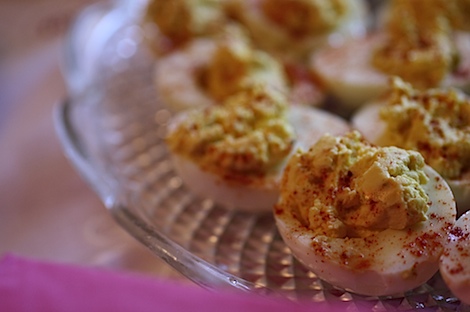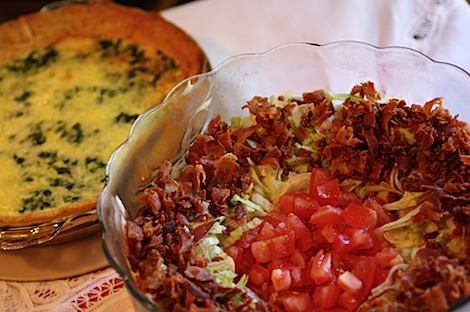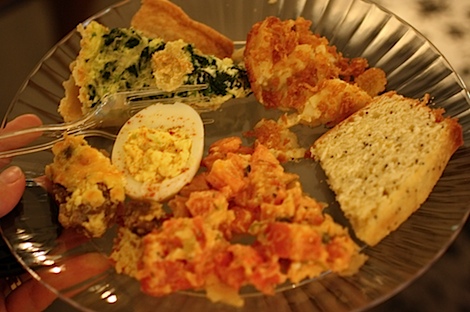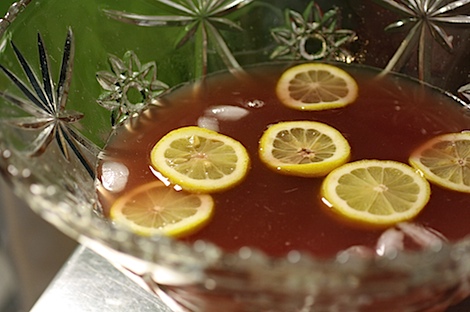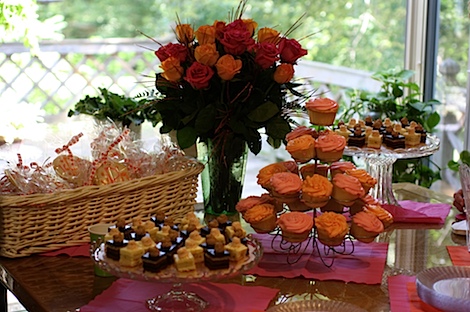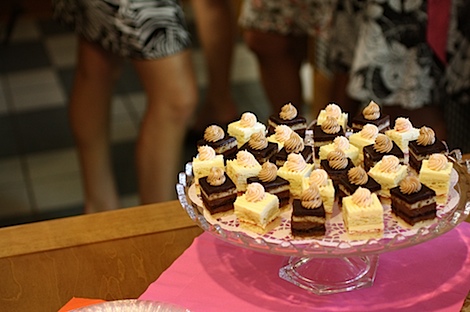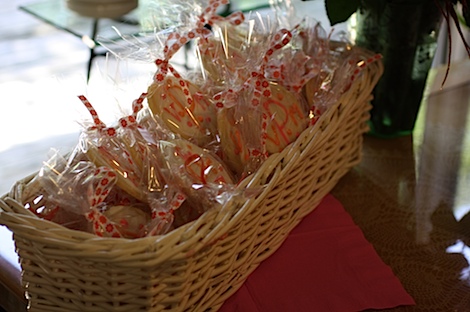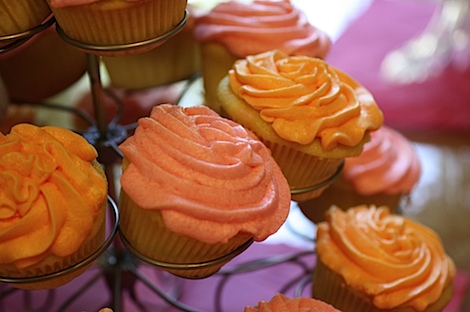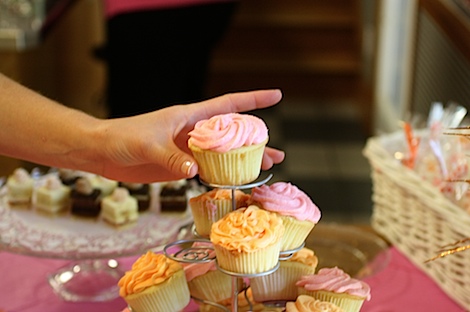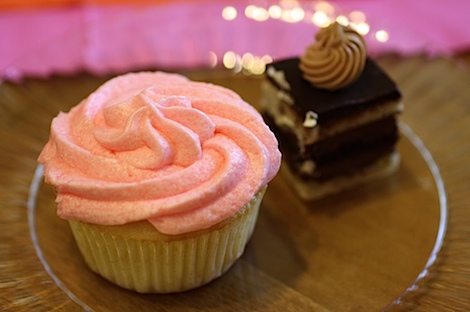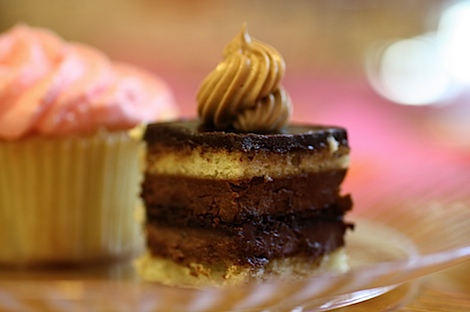 Great eats, no? Most, if not all, was home-cooked. I know the sister of the bride made and decorated the cupcakes herself…how Martha Stewart? I love it! I have a cupcake decorating kit, but haven't had the chance to use it yet. Maybe once we have the house I will?!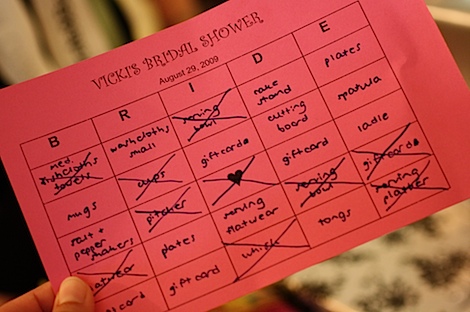 I won the Bridal Shower Bingo!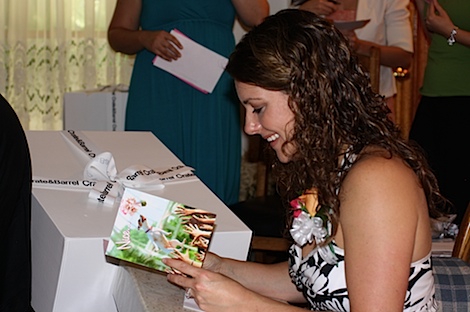 The beautiful bride-to-be opening her huge pile of gifts…lucky!
The "bow-quet"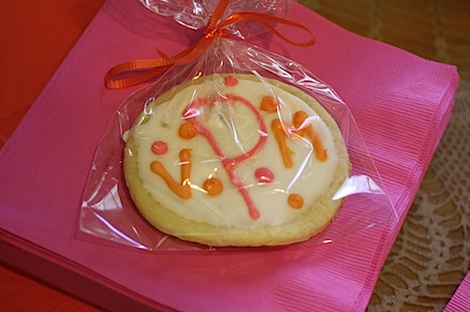 Favors – frosted sugar cookies…mmm…one of my fave kinds of cookies! So festive…so tasty! I've already downed half of this and have tried to hide the other half from hubby to enjoy tomorrow. Heehee. 🙂