Friday was one of the busiest I've had in awhile.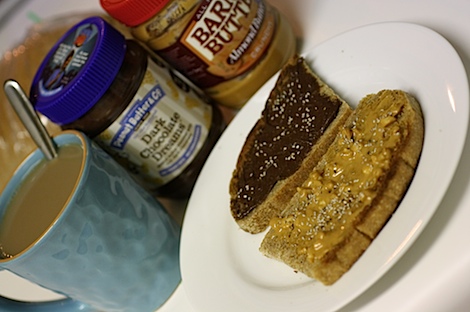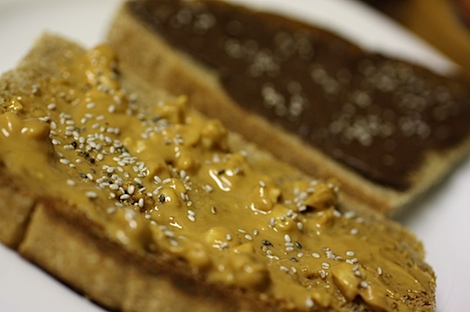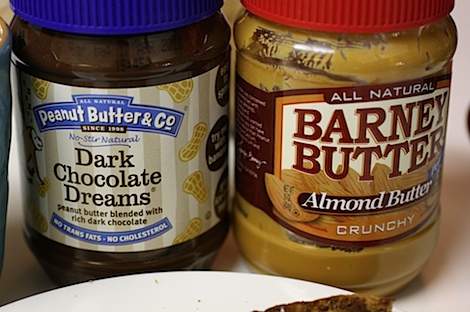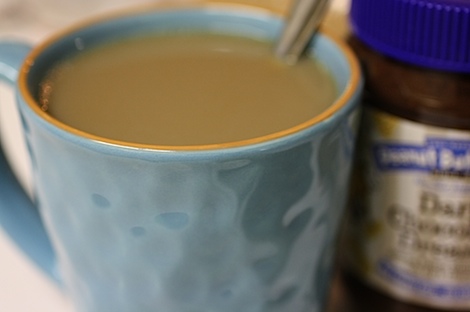 I woke up Friday in a bit of a rush (shocking, I know!), so I made a quick breakfast: Great Harvest Honey Whole Wheat Toast – 1/2 with Barney Butter and 1/2 with Dark Chocolate Dreams. I topped both slices with a sprinkling of chia seeds. Coffee was a must.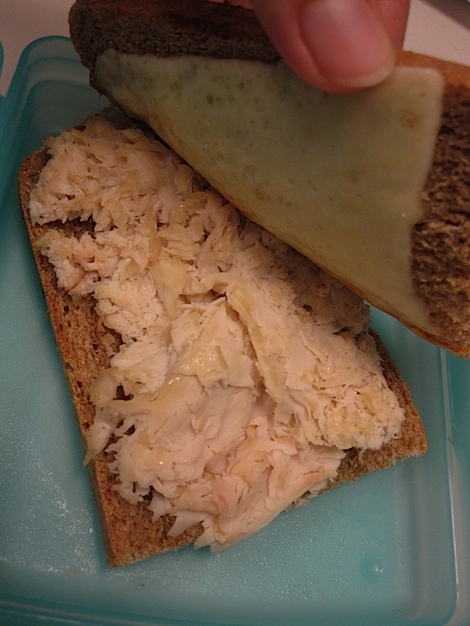 Lunch was a toasty turkey sammie with muenster cheese. Have you tried toasting your sandwiches? I think they taste so much better that way…it's an easy way to jazz up the every day sandwich.
I ate light to save room for snacking later…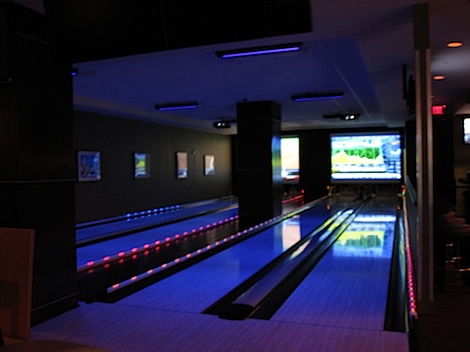 I left work in the afternoon to head to my company's quarterly meeting at…oh yes…a bowling alley!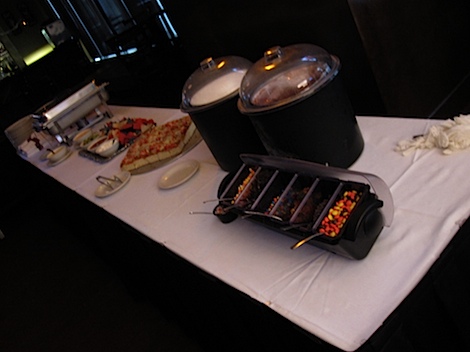 We had a banquet table of snacks, which ended up becoming my dinner…and dessert! Check out that ice cream bar!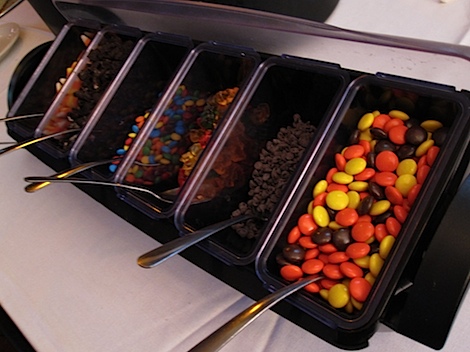 Food close-ups.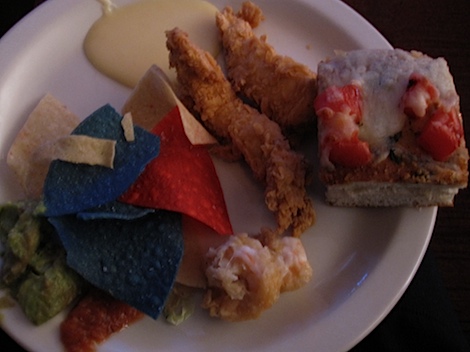 Round #1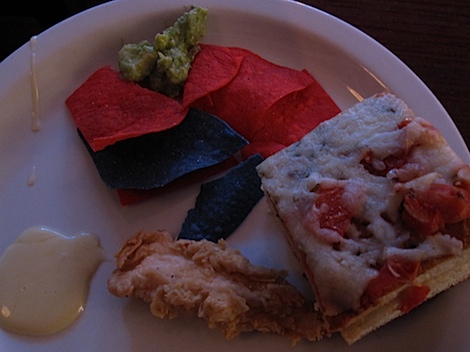 Round #2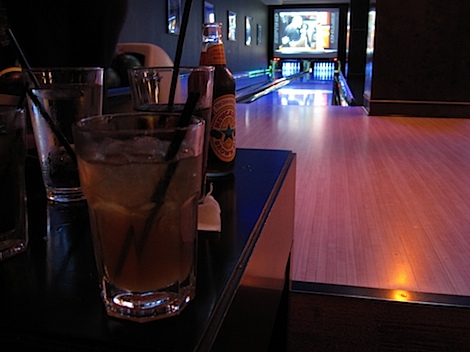 Drink of choice: Firefly + Lemonade
I actually ended up not being able to bowl. I tried for a couple of my turns, but my wrist was really bothering me. So much so I couldn't hardly hold on to the ball. It was pretty embarrassing to watch nearly all of my tosses winding up in the gutter, especially since I went bowling a couple months ago and did really well. Stupid hurt wrist!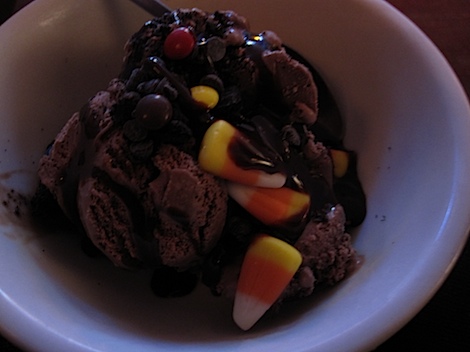 For dessert, I made a chocolate-y bowl of ice cream: chocolate ice cream, chocolate sprinkles, mini M&Ms, cookie crumbles, chocolate syrup and candy corn added since it's October and close to Halloween.
After my company's quarterly meeting, I headed out to a charity event my zumba girls were putting on.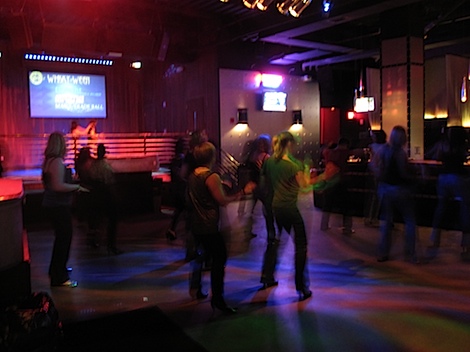 We took over a local club and danced the night away!
I got up on the stage for a good 8-ish songs…it was so much fun! I had a blast dancing with my zumba girls and being on the stage was pretty neat, too.
After the charity event ended, we went out to a local bar to meet up with some of hubby's friends. We didn't stay long, but late-night munchies ensued!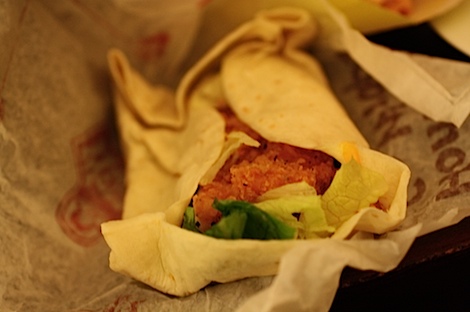 I shared this spicy chicken wrap with hubby…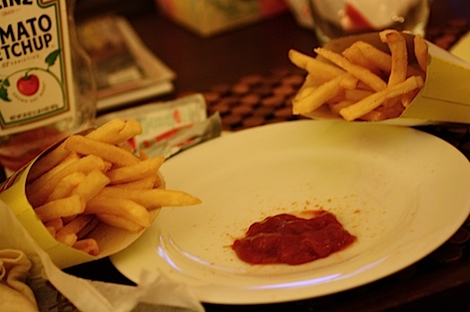 …and we each got our own french fries.
Oi! What a long, but fun night!
Ok, I'm off to get ready for Saturday…it's gonna be a doozy, too! A good one, though, hopefully. 🙂