Catchup post from Thursday: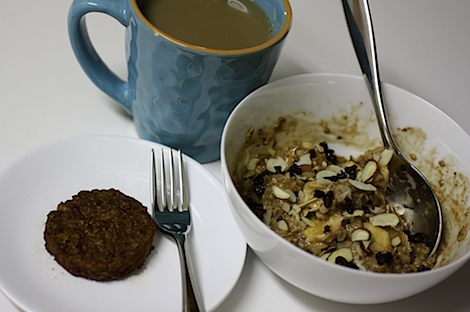 I had an awesome energy breakfast on Thursday: the last of my fresh-ground coffee beans, Morningstar "sausage", and banana-choco-oats.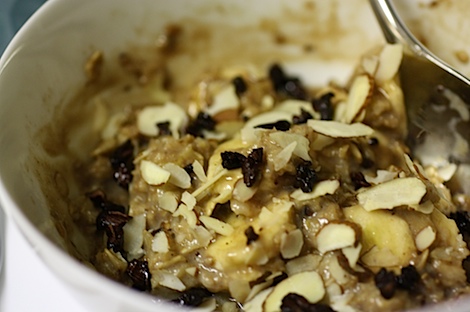 I used more of my Navitas Naturals yummy Cacao Nibs (free sample). Don't be fooled by the decadent appearance. I used the raw nibs and unsweetened cocoa powder to add the chocolate-ness and a banana and a tsp of agave to sweeten.
Pre-cooking:
1/4 cup rolled oats
1/2 cup skim milk
pinch of flaxseed
pinch of chia seeds
pinch of cacao nibs
Zapped in microwave for 1 1/2 minutes
Post-cooking:
sliced banana
about 1 tsp agave
sliced almonds (on top)
more cacao nibs (on top)
Breakfasts like these really help me focus and be productive at work.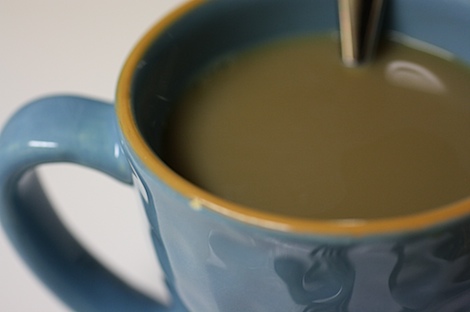 Nothing beats a nice hot mug of coffee in the AM.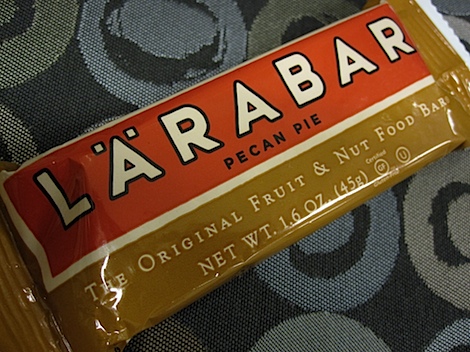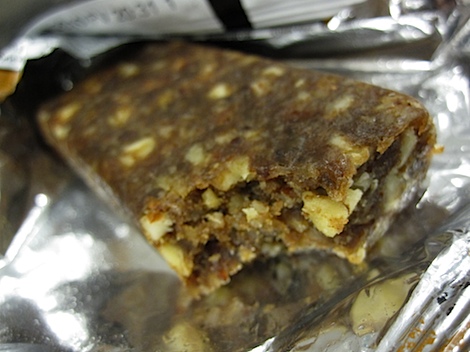 I had a Larabar in Pecan Pie to get me through my long day of phone conferences. You would think sitting in one place and just listening to and participating in phone conferences would be easy, but it's so much harder than I ever thought it would be. Especially when you're running LiveMeetings and what not.
Have I mentioned how much I love Larabar's short ingredient list? This bar contains only Dates, Pecans, and Almonds, which is great for someone skittish about food labels like me. I like to know what's in my food as much as possible.
Did you know Larabars are Vegan? Says so on the label. I'm not sure if all the bars are vegan, but at least some are.
After work, I went to a low-intensity zumba class, which was fun. The class is for beginners, but I still have a good time and don't feel pressured to go all out. I'm also a tad more encouraged to come up to the front to mirror dances because the class is so small and I could definitely use some mirroring practice!
I came home to a hubby-cooked meal: taco night!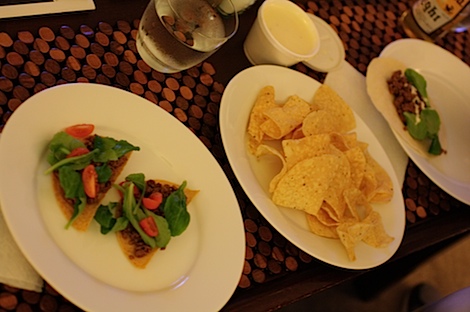 Hubby had taco ingredients all prepared and even got some chips and queso from Moe's.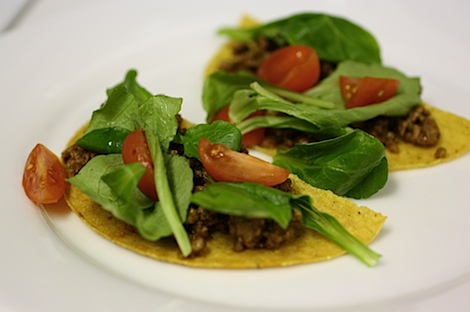 Round #1 – a hard taco, which broke when I was trying to fill it. I turned it into an open-face taco topped with mache salad and chopped cherry tomatoes.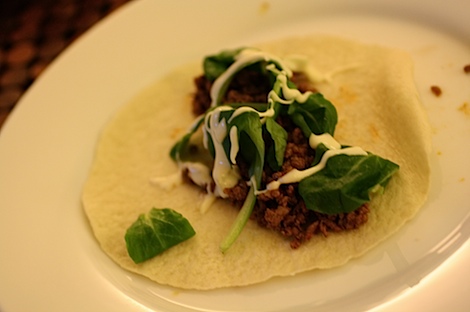 Round #2 – 1 soft taco with mache salad and a drizzle of queso.
Hubby was so sweet to cook dinner and I needed it after my busy day!
Ok, off to work on some posts from Friday!