Friday was the day before my super "top secret" project, and I enjoyed some good eats.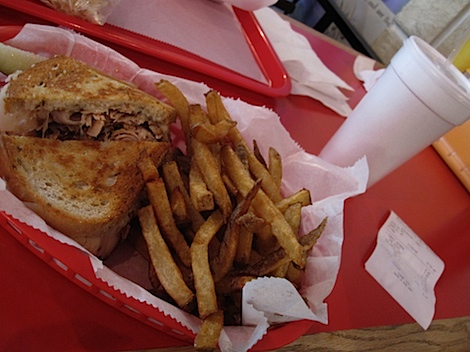 I FINALLY got a lunch break at work and met up with a friend who works in my building (but I never see) to grab some food. I got a turkey reuben with fresh-cut fries and a sweet tea. The food was good, but I was mostly glad to be able to catch up with my friend. It's been a couple months since we've gotten lunch together and we only sit 1 floor apart!
For dinner, I had a yummy home-cooked meal planned, but hubby wanted to do some shopping for the house, so we decided to eat while we were out. We hit up Crate + Barrel just before heading to Earthfare for groceries and dinner.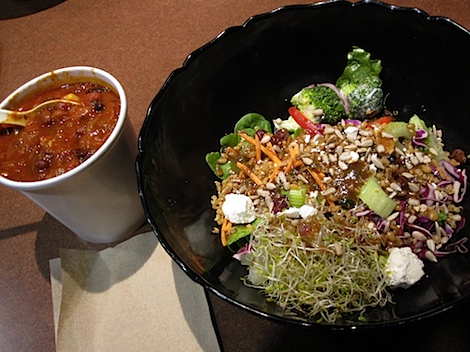 I got my usual Earthfare eats – soup + salad.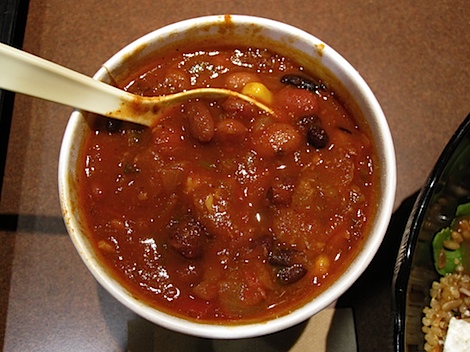 I got the veggie 3 bean chili…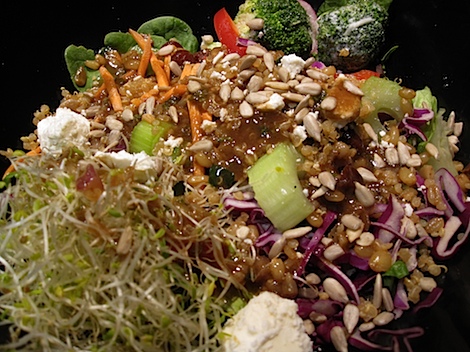 …and a big mess of a salad:
baby spinach
mixed baby greens
romaine
purple cabbage
carrots
celery
sprouts
feta
wheatberry salad (I liked it mixed in so much last time, I just sprinkled the top of my salad with the stuff this time)
sunflower seeds
balsamic dressing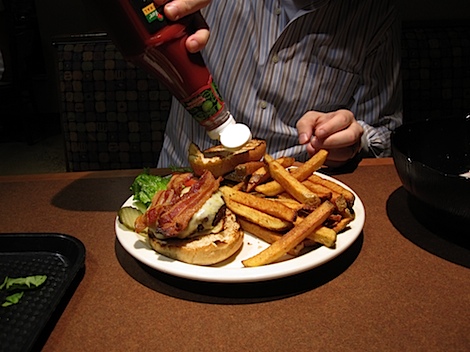 Hubby got the Earthfare bacon burger with 1/3 pound grass-fed beef burger.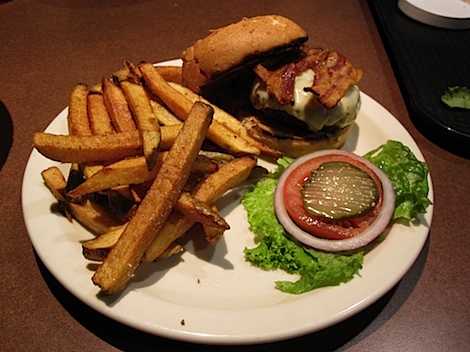 We were both really impressed with the burger and t he fries. I may have to try this next time we do an Earthfare dinner.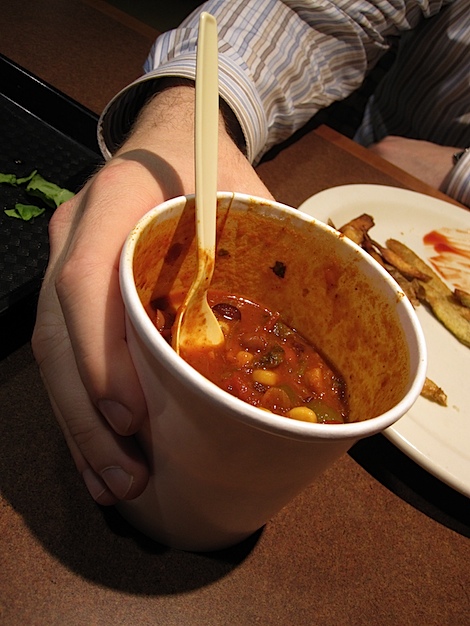 I couldn't quite finish my chili, but luckily, hubby was happy to help me out. That stuff started out pretty mild but got more and more spicy as I ate it!
Anywho, I was just glad to get a nice, nutritious meal in before my big project. I would need all the good food I could get to prepare for the next day's events!