Good morning!
Did I mention I think I re-hurt my leg this past week? Yea. Sucks. Big time!
I was hoping it would feel better this morning, but alas…it didn't. So, I'm trying to rest it today…currently icing.
Though my leg hurt and I was sleepy, I woke up and did a bit of cleaning up in the kitchen. Just hand-washed some dishes in the sink and wiped down the countertops.
Then, it was breakfast time!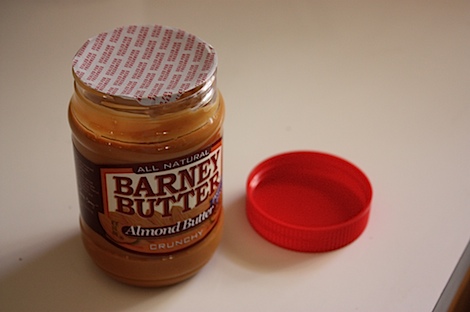 I cracked open a new jar of Barney Butter! Nothing better than the first scoop, no?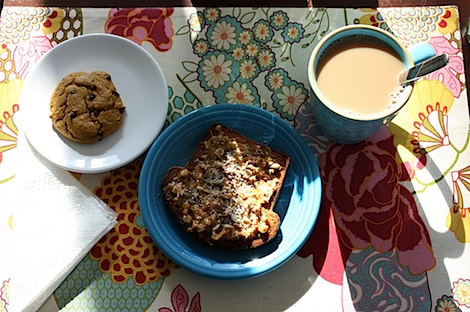 Sun-kissed breakfast.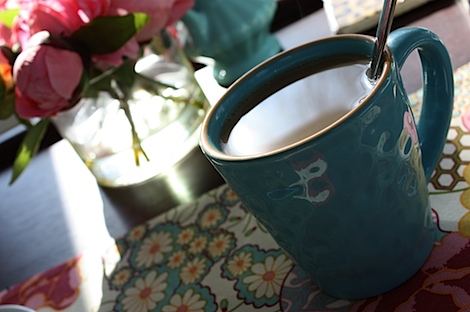 1/2 Christmas Blend + 1/2 Peppermint Creme. I'm kind of over the Christmas flavors, but I want to finish them. I'm hoping for new Fresh Market flavors to arrive soon!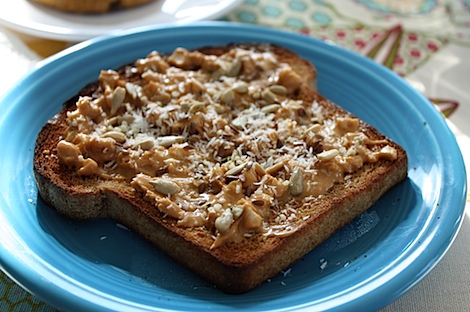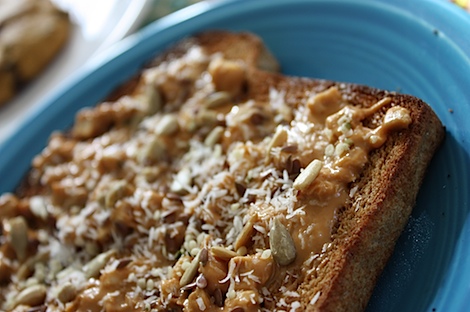 I decided to make some TCL Power Toast for breakfast.
What's Power Toast? Power Toast is a powerhouse of nutrition…on toast.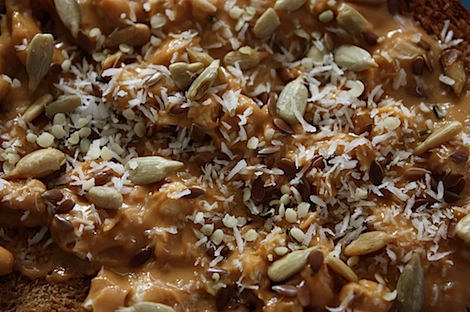 I started with a slice of Great Harvest Honey Whole Wheat bread, which I toasted under the broiler in the oven (yea, we still don't have a toaster…we haven't found one we like!)
Power Toast Toppings:
Barney Butter (about 2 – 2 1/2 tbsp)
sunflower seeds
flaxseeds
HEMP SEEDS
organic unsweetened coconut flakes
So so good!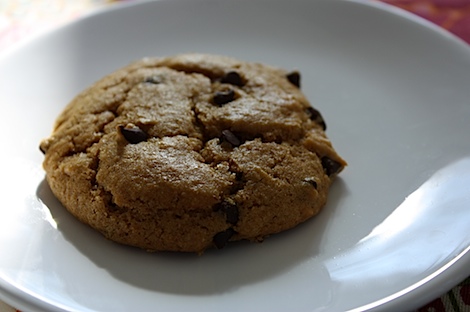 I was actually STUFFED after eating that Power Toast, so I'm saving my cookie for later.
Lots to do today, but my leg is making me re-consider.
Hoping to:
Work on a fabric/sewing project
Work on business cards for work
Work on business cards for me
Catch up on emails
Cook out at neighbor's house
Rest leg
Ice leg
Rest leg more
Clean
What are you up to today?