It was so interesting reading everyone's comments on yesterday's post about clothes you're afraid to wear or not afraid to wear. I'm always curious if I'm the only one who gets nervous about certain pieces of clothing. Glad to know I'm not! Click here to check out everyone's comments.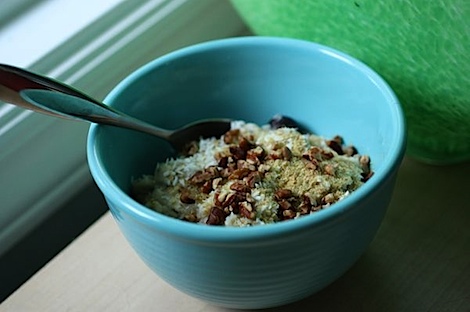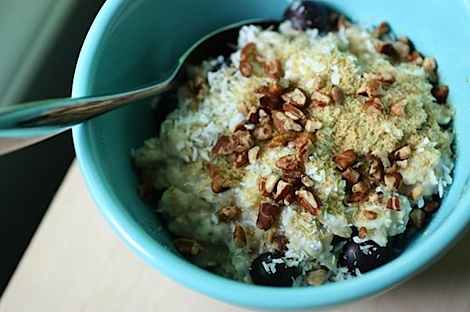 My oats this week are a little repetitive this week, but in a I-have-delicious-farmers-market-blueberries-that-I-can't-stop-eating kind of way. 😉
I even made hubby oatmeal this morning! His toppings were different, though. I added flaxseed meal, coconut flakes and pecans to mine. Hubby is a little more "vanilla".
***
I had 8 solid hours of phone conferences today! It was madness! 😆
I had 2 lunches today – a Helens Ktichen frozen mac and cheese first…followed by a Barney Butter and jelly sandwich on Dakota with green peas.
***
Luckily, I had zumba to shake out all my stress from the day. I'm now on Day #4 in a row of zumba and strongly considering going tomorrow night, too! It's not that I feel obligated to go or anything. Mostly, I want to go for the training experience and to practice my songs (I'll have demos coming up where I have to lead entire classes soon! eek!) and because it's so darn fun. I usually don't feel like I'm even working out, which is just the way I like to get my exercise. 😉
Tonight I got to lead a bunch of songs solo:
Sugar
Boro Boro
Chaiyya Chaiyya
Blue Jeans
Break Your Heart
Let Me Think About It
El Alacran (this is an oldie that I've ben wanting to revive for FOREVER! Tonight was the first time I led it solo and it was SO FUN! The class loved it! I wish I could invite you all to class to dance with me because I think you'd like it too!)
Woot!
***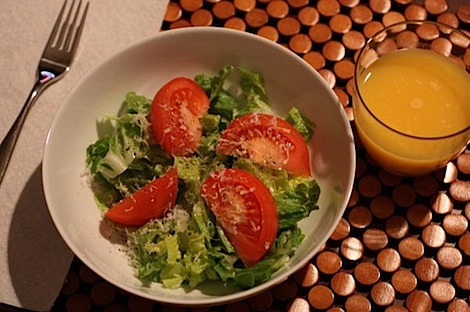 Hubby had dinner almost done by the time I got home. I prepped the salads and help finish the rest.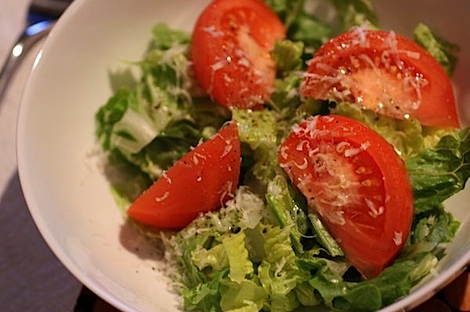 Salad: organic romaine, organic tomato, parmesan cheese, fresh cracked pepper, Drew's Italian dressing.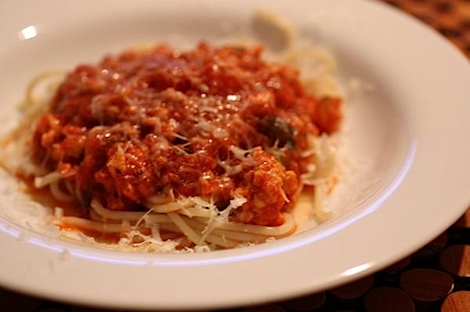 Hubby chose turkey spaghetti for dinner! Turkey! To be healthier! Go hubby!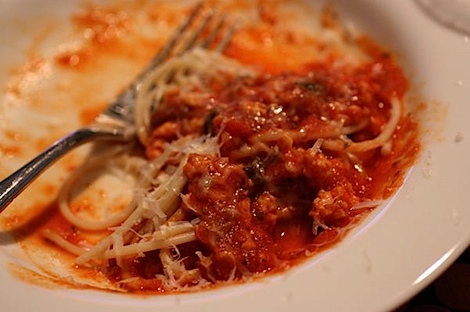 Seconds!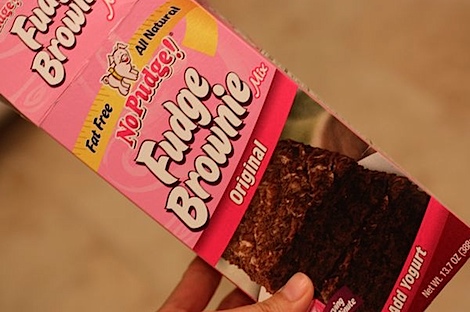 I think 4 days of zumba means dessert for moi. I picked up some No Pudge Fudge Brownies on my way home from zumba. I think the name of this product is catchy but mostly I like how the ingredient list is short.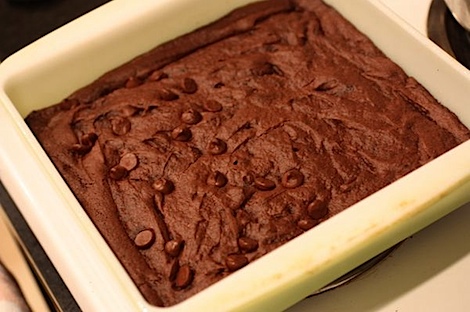 I added chocolate chips on top of half of the brownies.
In fact, if you don't mind, these babies are almost cool and waiting for me to enjoy!
And, we interrupt this week of discussions on clothes and weight for a new reader question. Hubby and I are planning our HOUSEWARMING party! Finally! Our house is not complete, but we're ready to start entertaining, so we want to go ahead and have people over to see our new pad.
I haven't been to many house warming parties. I don't know what to do.
What are your house warming party tips? Things you've done or seen others do that rock? I'd love to read your tips! 🙂
(we'll return to clothes-talk probably early next week – I have some more good topics!)