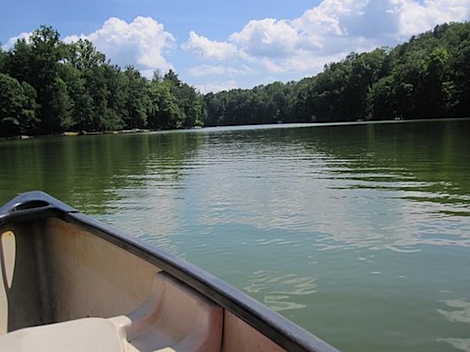 It rained a bit on the Monday of our trip but luckily only in the morning. By the afternoon it had really cleared up. So, we decided to take Bailey on his first canoe trip.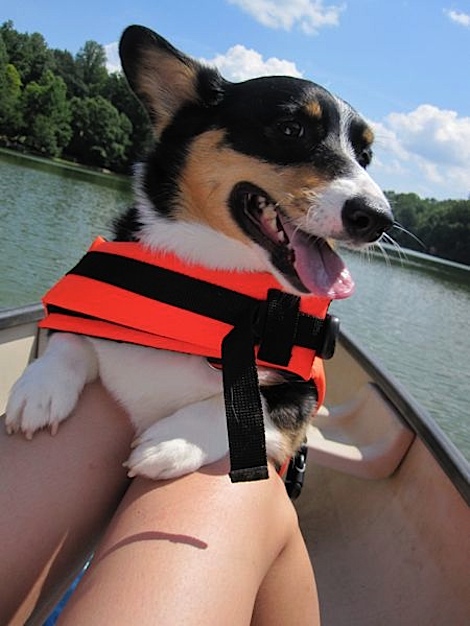 He may look thrilled to you.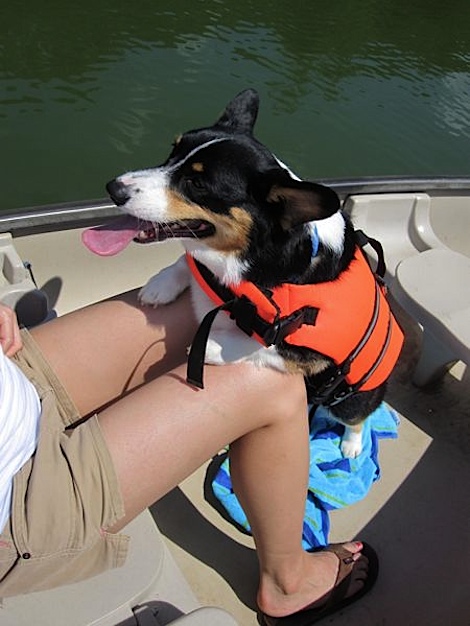 But the poor little guy was pretty scared and was trying to climb into my lap for almost the whole time we were out. We didn't stay out long since he didn't seem to be having as much fun as we hoped.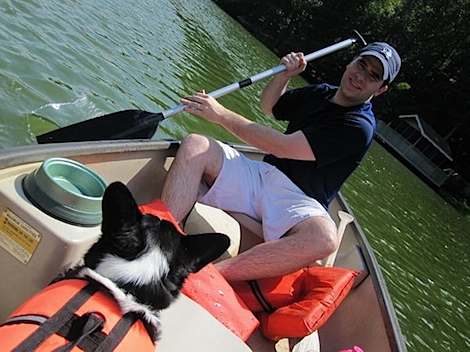 He did settle down a bit and seemed to get pretty comfy near the end.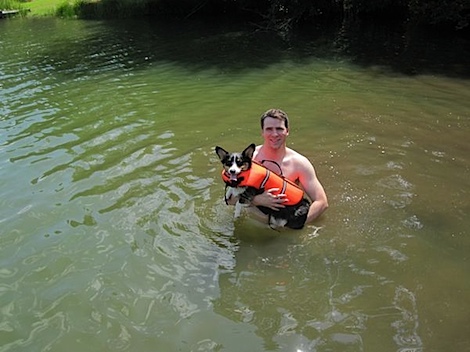 Hubby thought Bailey would enjoy swimming more and indeed he did!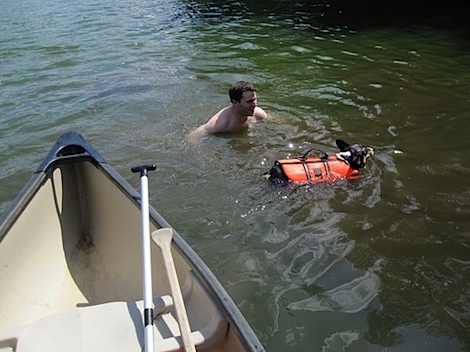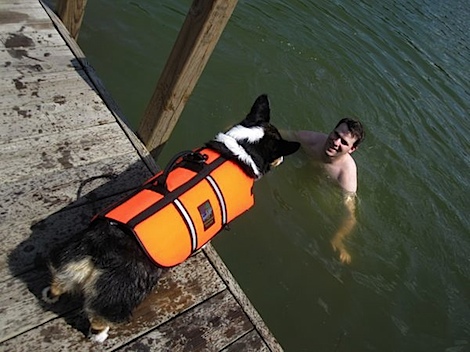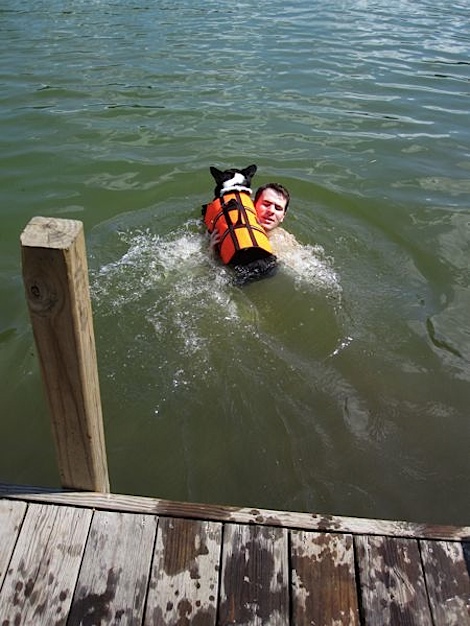 We got him to jump off the dock a couple times.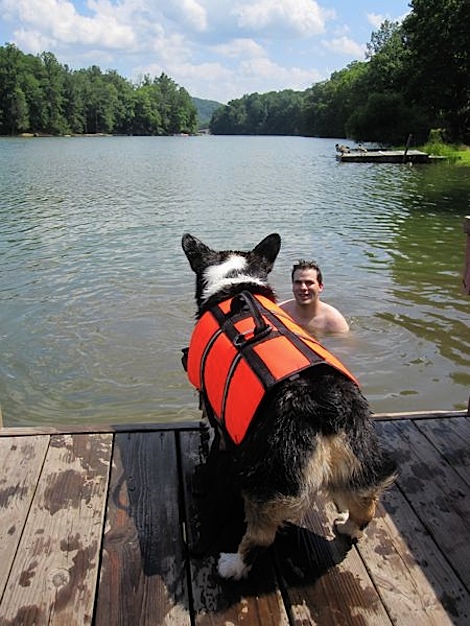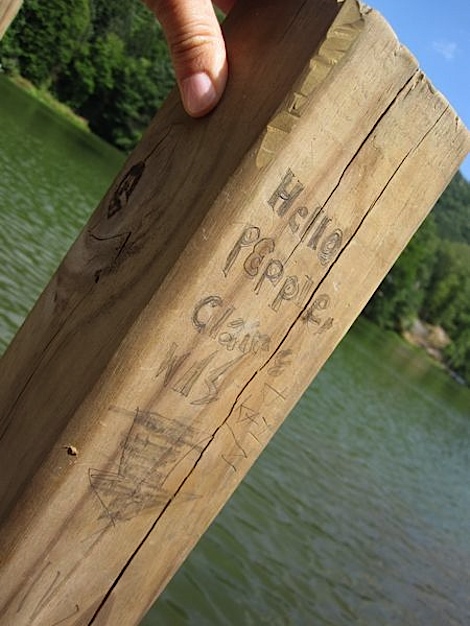 Apparently Claire was at our dock.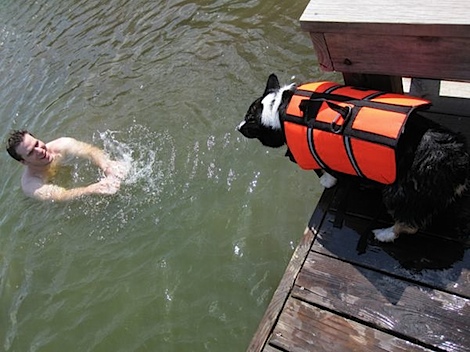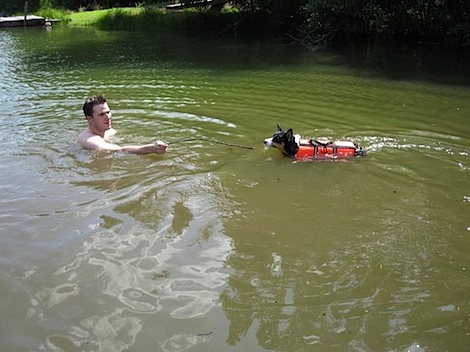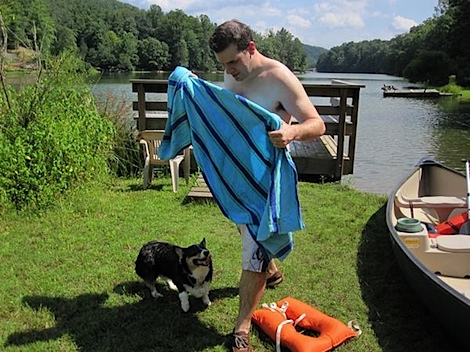 After a good swim it was time to dry off.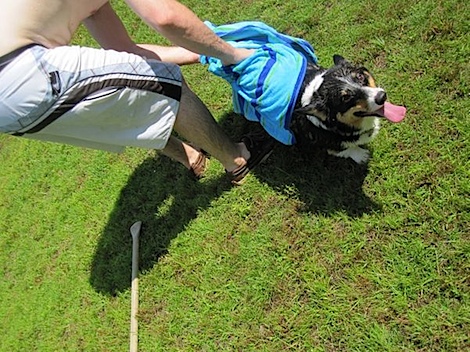 Hey, at least he liked the swimming part! 🙂
Does your pet like the water? Boats? Swimming?