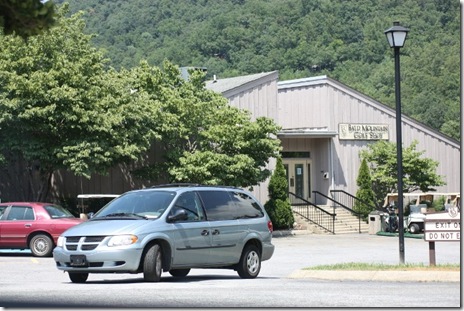 Hubby and I hit up the pub for an afternoon drink and some bar food.
I really, really wanted a nice frozen strawberry daiquiri but the pub's blender was broken. 🙁 But at least we had some free serenading compliments of this 16 year old local who swung by to show off his talents – guitar-playing and singing. I overheard him say he'd been playing guitar less than a year but he sounded pretty good to me. Apparently he's going to try out for American Idol when he turns 17. Go kid, go!
I ended up getting a vanilla-vodka-coke and some chicken fingers with fries. Hubby and I split the eats as an afternoon snack.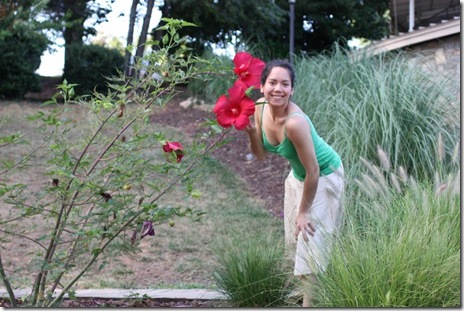 We took a minute to walk around and discovered these GIANT red flowers! They were as big as my head!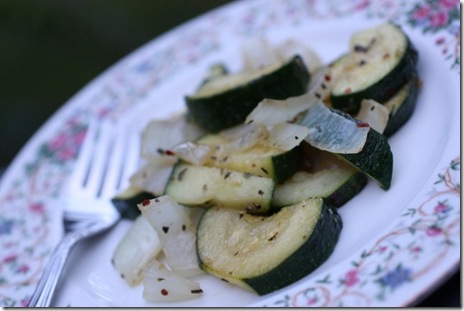 Back at the house I whipped up some sauteed zucchini and onion.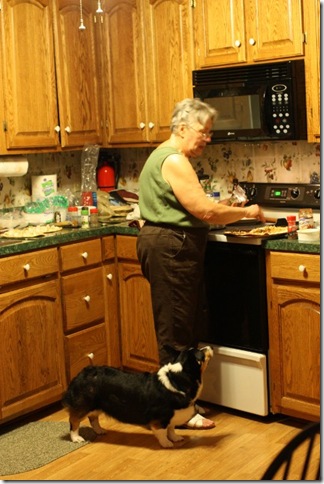 Bailey hung out in the kitchen hoping someone would drop something. lol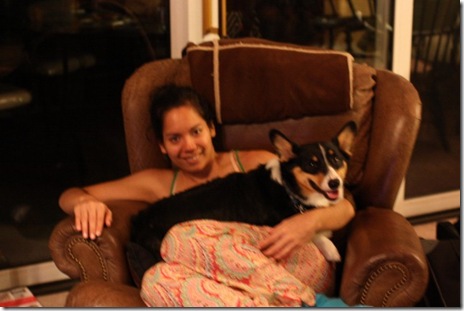 When he figured out he wouldn't get anything he hopped up on this cozy arm chair where I was casually reading some of my magazines.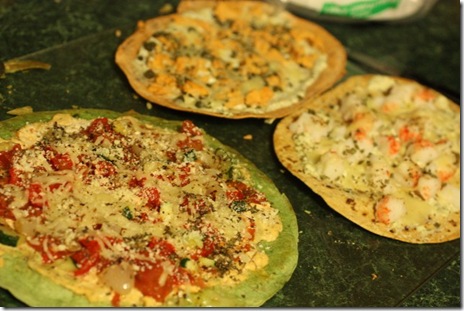 Hubby's mom whipped a variety of flatbreads on tortillas with Alouette cheese and toppings like crab, salmon and even a veggie one using some of the zucchini/onion mixture I cooked.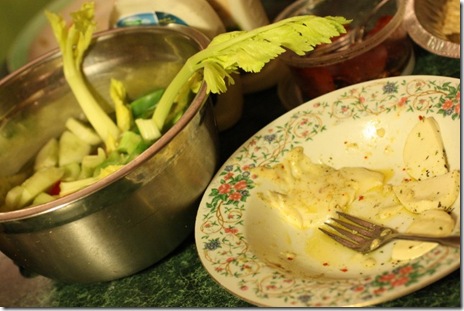 Plus raw veggies and marinated mozzarella.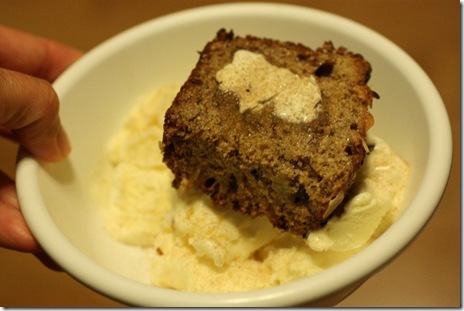 Turned a piece of my banana bread into a dessert by toasting it, buttering it, topping it with cinnamon/sugar and placing it over ice cream.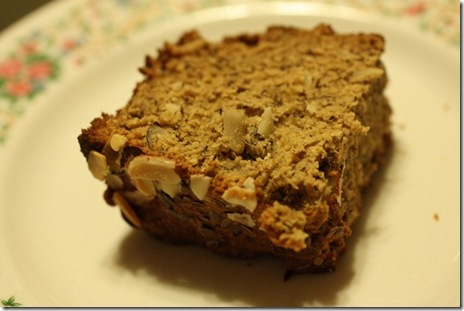 I just had a small piece toasted in a toaster oven.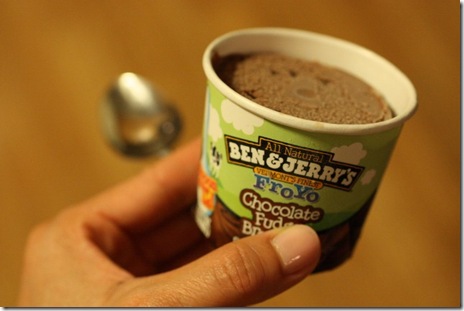 Plus I had this Diana-sized Ben & Jerry's froyo in Chocolate Fudge Brownie. It was the perfect size!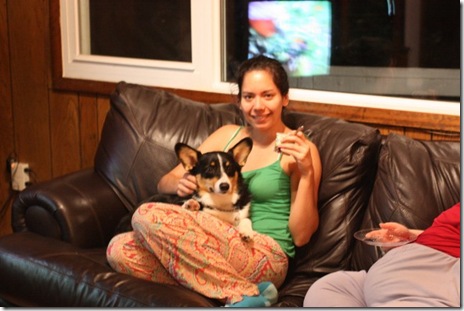 Bailey hopped up on the couch for some more cuddle time…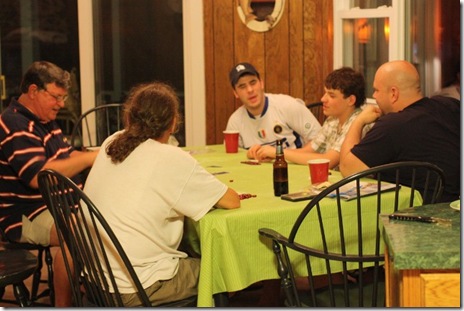 …while the boys played poker.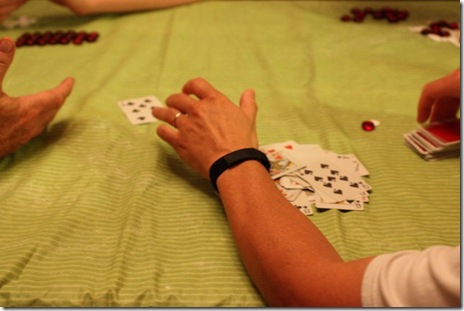 Don't let em see your p-p-p-poker face!
PS After blogging this post, THIS song has been stuck in my head all night! And yes, I do mean the Glee version. 😉
What games do you like to play on family vacations?