Morning friends!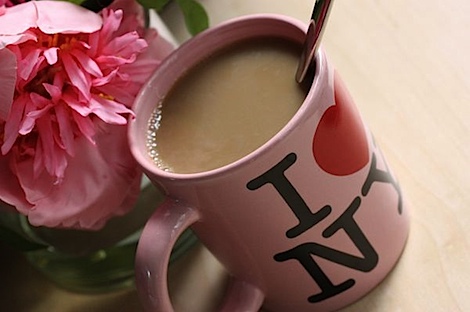 Sad to miss the farmers market this morning.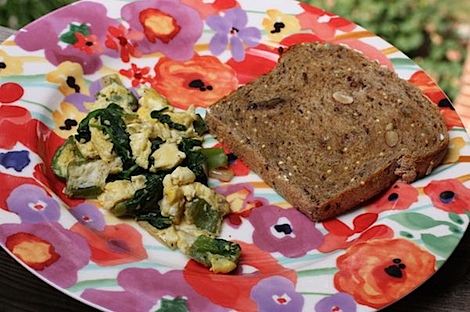 But glad to sleep in.
Egg/organic veggie scramble with onions, bell pepper and spinach with toast/butter. Plus the ever-wonderful coffee.
I must really be sugared out because hubby offered to pick up a cinnamon roll from Great Harvest today and I turned him down! Ahh…the benefits of gorging yourself on indulgent things…eventually you get sick of them! Seems funny that eating more of something would help me eat less of it than actually trying to eat less of it. Tell me not to eat something and I end up over-doing later. Tell me to eat as much as I want and I will…for a bit…till I get sick of it. lol Am I the only one who works that way?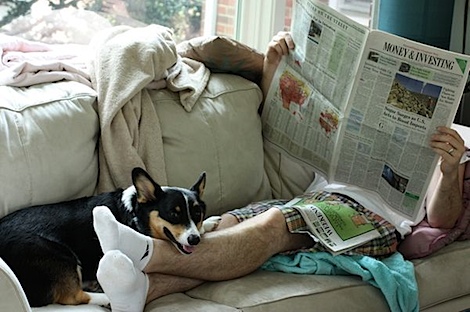 Enjoying a slow morning in the Chic house.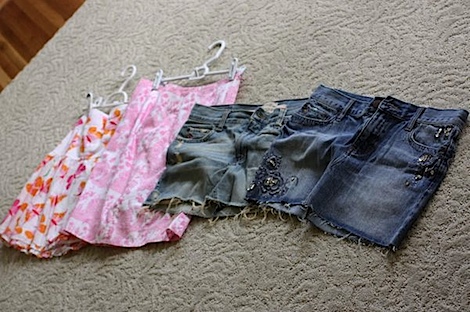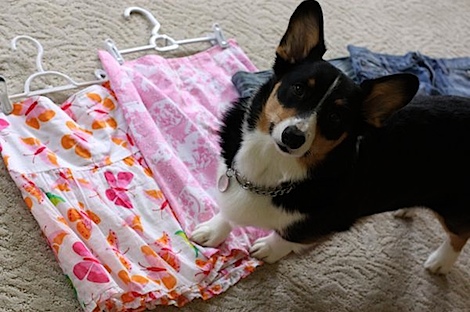 I realized today that my wardrobe is still very much at a college age level. I went to my closet to pick out something to wear today and wanted to wear a short, casual skirt. Sadly, the only ones I could find either…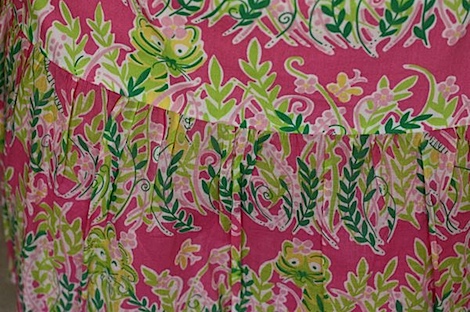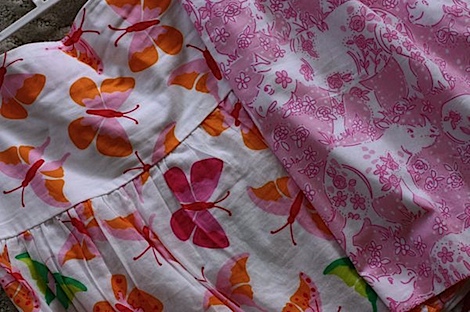 …had kid-y prints or butterflies or lots of pink… (yea these are Lilly Pulitzer…don't adults wear this stuff?)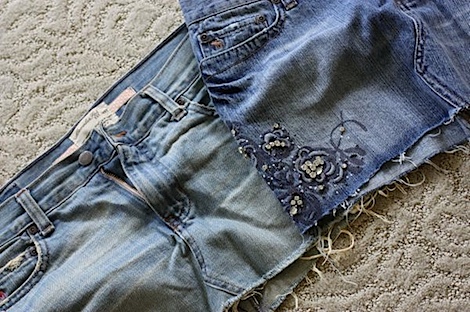 …or were the ripped, blinged out Abercrombie skirts that I used to rock out ALL.the.time in college.
I have a lot of more professional clothes too that I wear to work, but I feel like I'm outgrowing a lot of my old faves. 🙁 I don't feel old though! Perhaps I'll rebel and wear the kiddo stuff anyways? hehe 😆
What's your wardrobe age and how does it compare to your real age?