TGIF!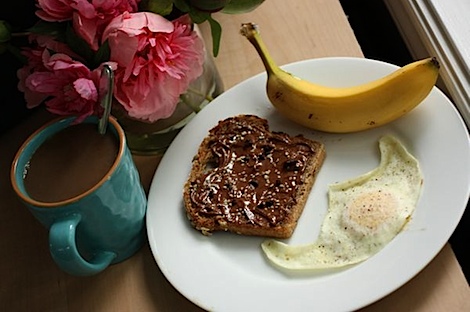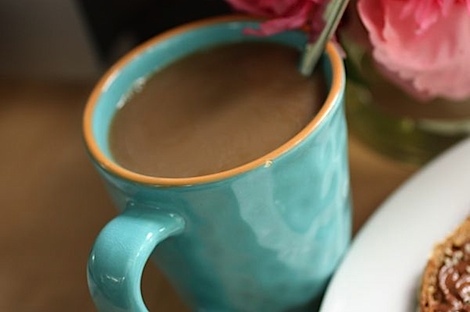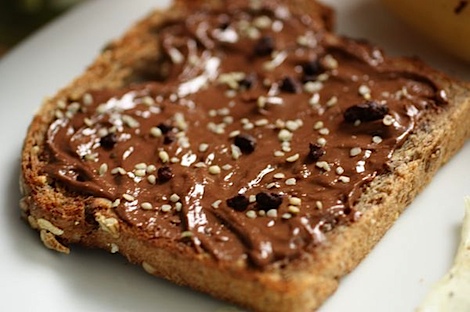 Woke up a little late, so I made a quick breakfast of chocolate PB toast, fried egg, and coffee.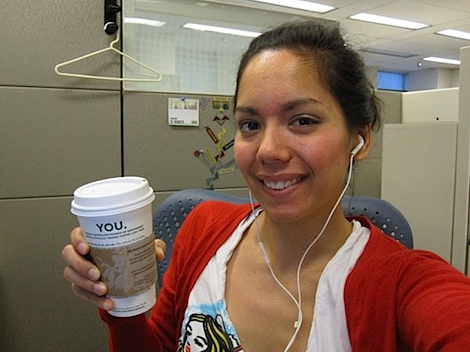 I celebrated Starbucks Friday since I missed it this Monday. Grande vanilla soy latte.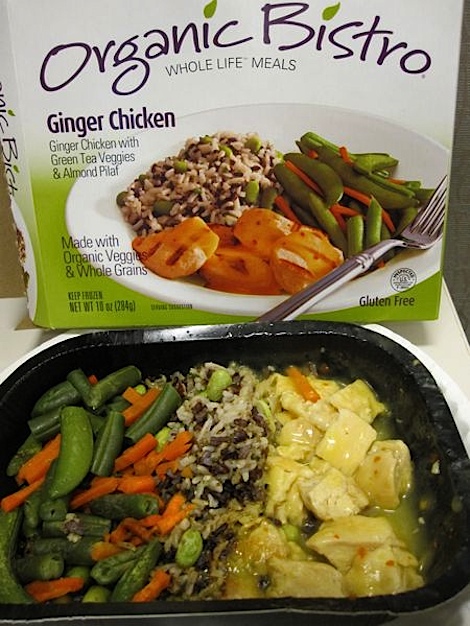 Took a short cut and had a frozen meal for lunch. I love these Organic Bistro meals for frozen. They have a good ingredient list and nice flavors.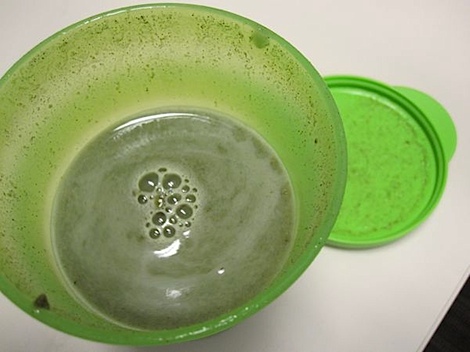 Made a half scoop Vega whole health optimizer quick shake (just with water).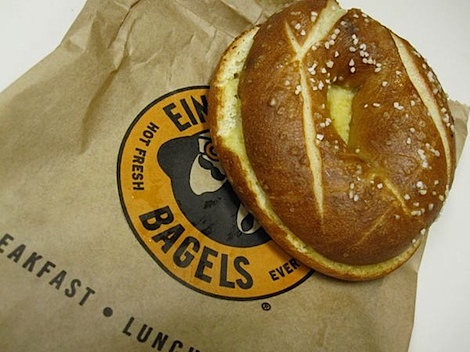 And I tried a new pretzel bagel. Not too shabby, though I think I'll stick with my usual pumpernickels and other flavors or just get a pretzel.
***
I think I'm still a bit under the weather, but I went to work and to workout today. My dance fitness group had a big event tonight to raise school supplies for a local charity.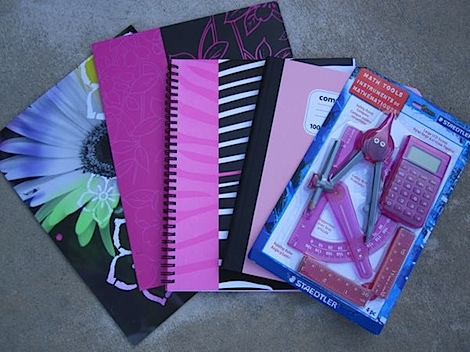 I got a bunch of super cute stuff! Having cute school supplies was one of my favorite things about getting ready for school. I hope whoever gets my stuff loves it like I would.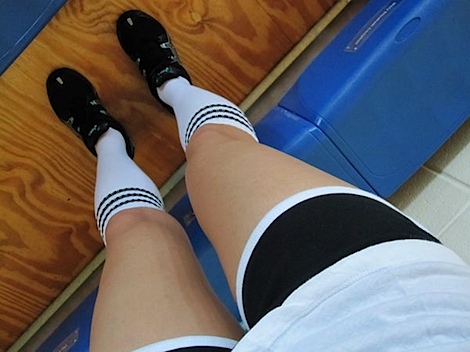 In addition to raising school supplies, we also all dressed up in "old-school" attire…thus the knee high socks.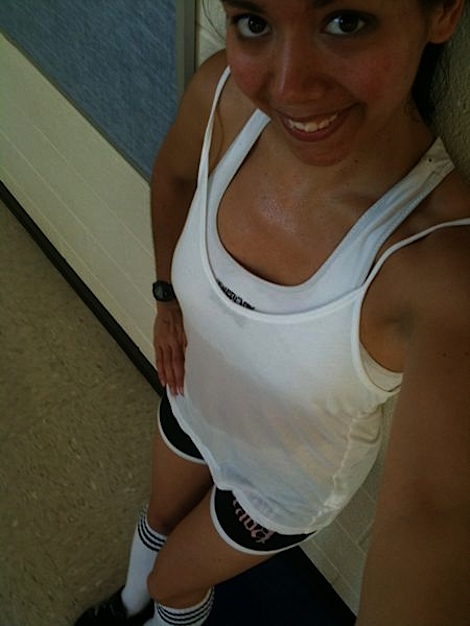 Oh yea!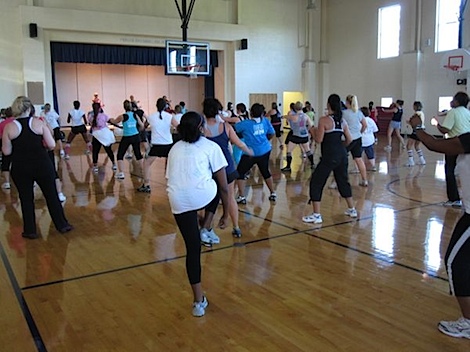 We had a great turn out and raised a lot of supplies!
***
Post class, a group of us hit up one of our fave local spots – Big Daddy's!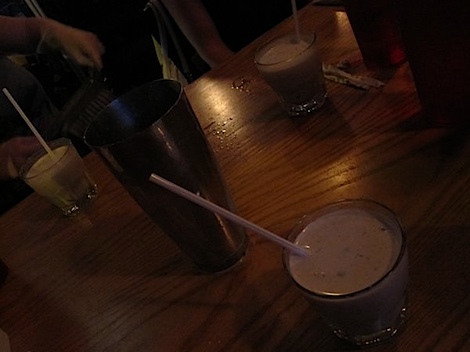 I shared a spiked cookies and cream milkshake 3 ways with 2 other girls. It's way too much for me to drink by myself, so it's fun to share.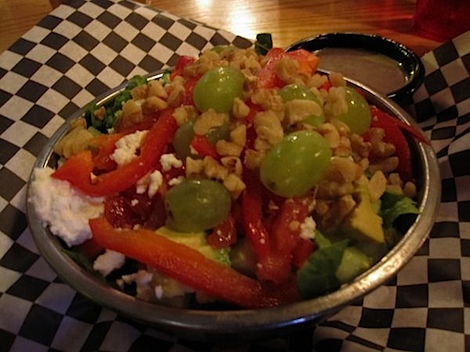 Hubby met up with us and we split meals.
We started with a salad: romaine, red bell pepper, tomatoes, avocado, cucumber, feta, grapes (for hubby), walnuts and balsamic vinaigrette on the side.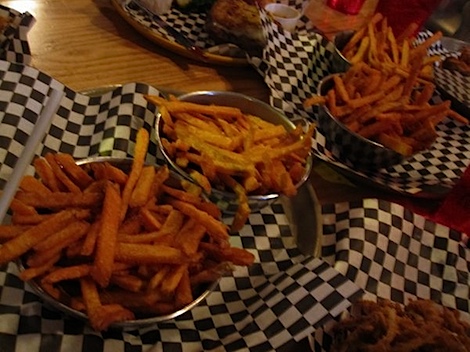 Check out all the sweet potato fries our table ordered! Lovely!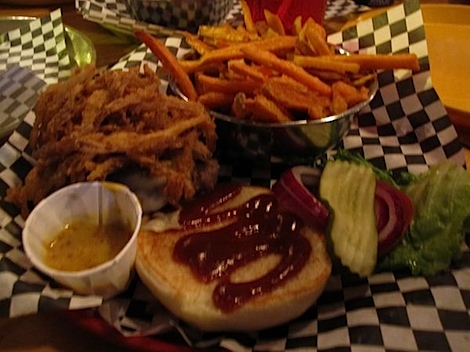 Hubby and I also split the Western burger and sweet potato fries.
I loved the tangy BBQ with the crunchy onion pieces. And the sweet potato fries…sooo delish! Too much for me, though – thank goodness hubby split it with me!
Hubby even suggested picking up froyo on the way home, but I'm feeling pretty sugared-out so I declined (me, turn down dessert? whaaa? lol)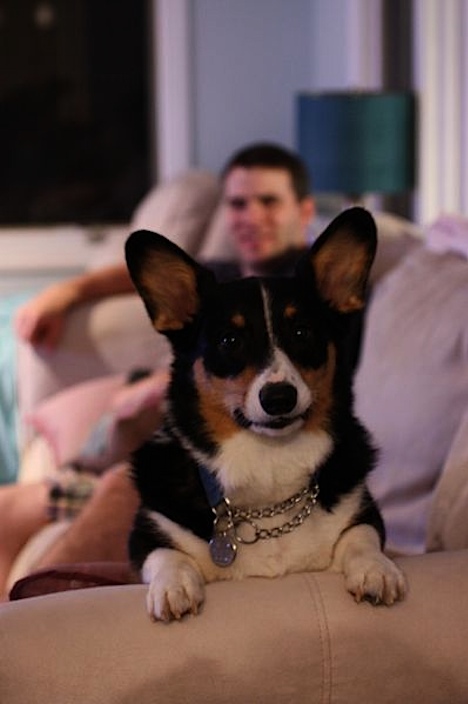 Headed back home to see Bailey. Check it out – this is what we call his "sneer" look. Not sure why he looks like this sometimes, but it's pretty funny.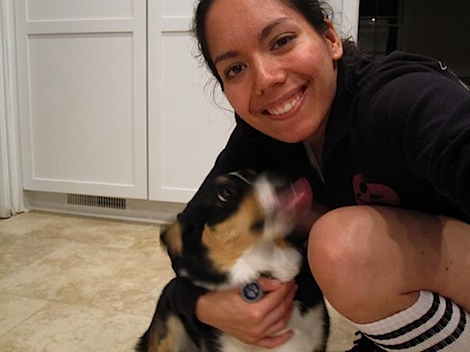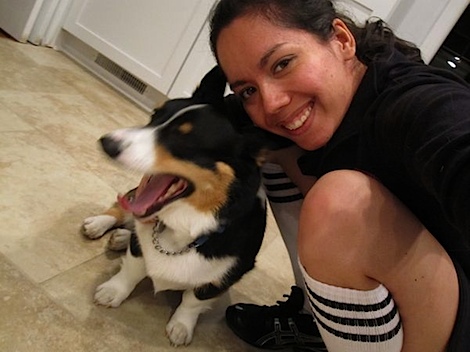 Usually he's just licky and smiley though. 😆
Lots of fun stuff to do this weekend. Better get some rest so I can get back to 100%. G'night all!
Doing anything fun this weekend?