I woke up to a lovely vision this morning…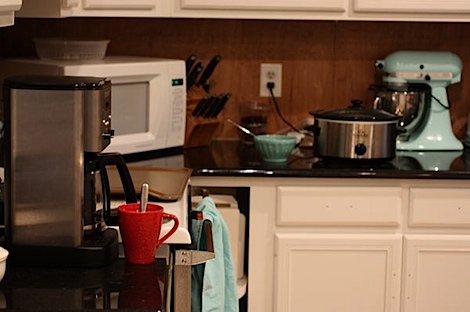 Hot coffee in the coffee pot and hot oatmeal in the slow cooker.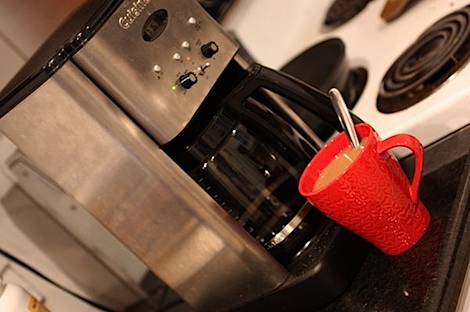 Hubby's been doing a great job setting this up every night. Nothing like having coffee waiting for you!
Today we tried the new fall flavor I picked up recently – Pumpkin Spice from The Fresh Market!! Yuuuummmm!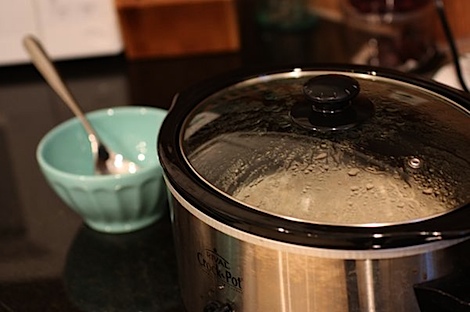 Oatmeal waiting for me was killer! 🙂
I used Alton Brown's recipe as a guideline, but got paranoid about burnt oatmeal after reading all the reviews, so I switched up the cooking method.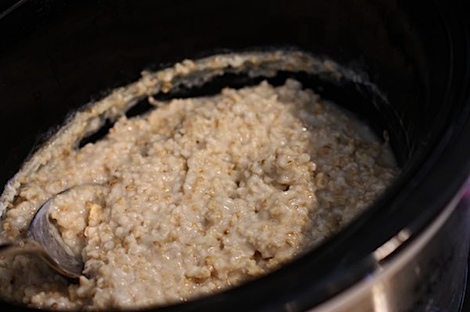 Here's what I did for my Slow Cooker Oatmeal:
Mixed up 1 cup steel cut oats with 4 cups water and 1/2 cup 1% organic milk in the slow cooker.
Cooked the mixture over Warm for 8 hours.
After waking up, I turned the slow cooker to hight for 30 minutes.
I served myself a bowl and moved the rest to individual containers to cool and store in the fridge and freezer
Notes:
I didn't add any fruit or sweeteners because I knew I'd make several portions for later and I want to pick my mixins later.
I'd like to try adding mixins like dried fruit, chia seeds, etc. to the original batch in the future to see how it turns out.
Many reviews said the Low temp (which is what you're supposed to use according to Alton's recipe) resulted in burned oats. I think I'm going to experiment cooking mine on Low but during the day so I can stop them before they're burning. The 8 hours on Warm with 30 minutes on High trick seemed to work well enough for today.
Please don't use rolled oats – they're totally not going to work with this cooking method (at least that's what all the reviews on Alton's recipe said…but it seems to make logical sense).
I think this dish would be fabulous for a brunch party.
Random Thought – I'd really like to bring some of these to work some time…maybe some new people would find out they really like oatmeal?
I made another mini me bowl of oats for hubby today.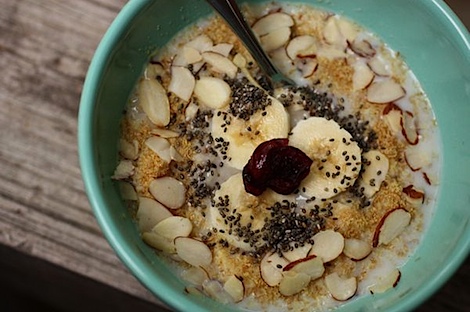 I mixed in a sliced banana, plus flaxseed meal, chia seed, sliced almonds, with a couple cranberries on top.
The mixins were strange today because I mixed them in post-cooking. When I re-heat the rest of the oats, I plan to do so stovetop, which will make it much easier to incorporate mixins. At least that's what I'm expecting. 🙂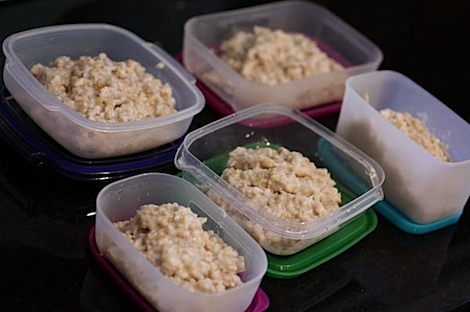 My kitchen felt like an oatmeal factory today! Look at all the servings I have for later! These are each about 2/3 – 3/4 cup servings.
***
If you guessed my errand today was going to the DMV, you were right!
I tried going to the DMV. I mean…I actually went, but when I got in line behind about 40 people, I knew it would be bad. When someone said it would be 3 hours from where we were in line, I decided to leave. Guess I'll try again next week.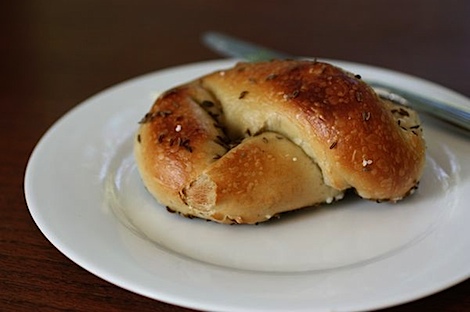 I had a second breakfast later – another delicious rye bagel. Hubby and I may or may not be slightly obsessed with these.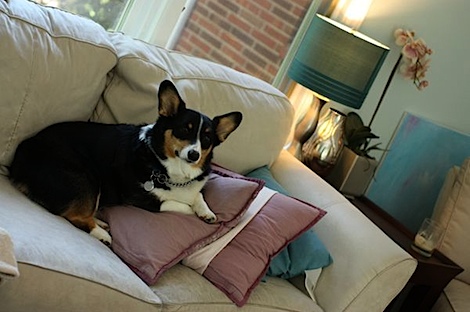 Bailey is so funny. Look at how he gets all comfy on our pillows! 😆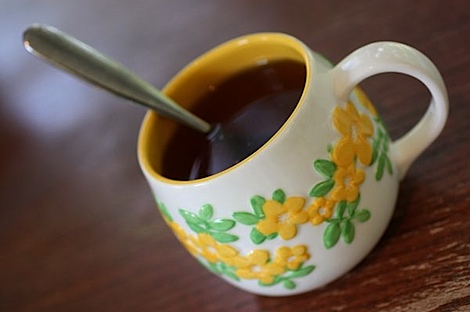 Tulsi tea with honey.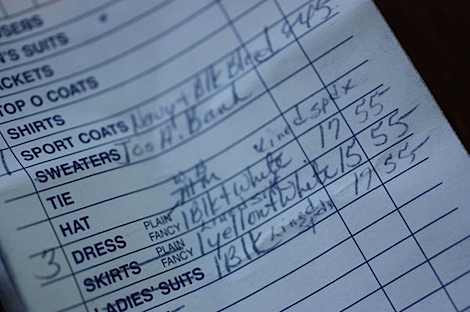 Hubby picked up some dry cleaning for us today. They charged us $15-17 per dress!!!! I don't do dry cleaning much, but that seems astronomical! Is this normal??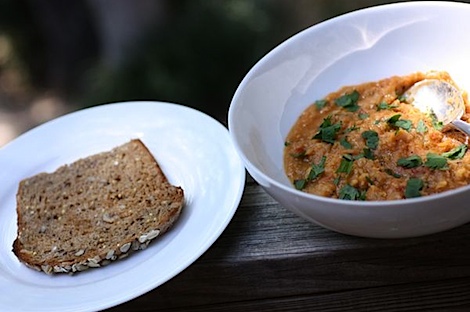 Lunch #1 was ED&BV lentil soup plus some fresh-baked Whole Grain Goodness with a dab of real butter.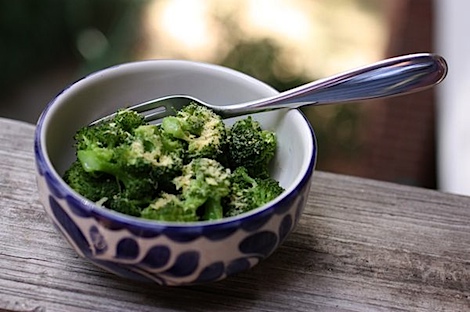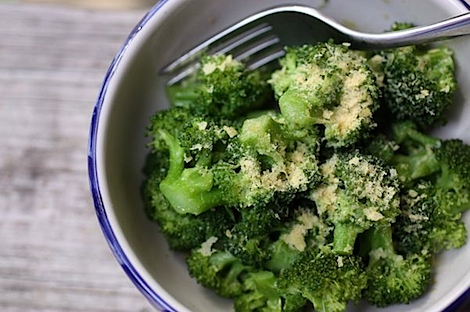 Lunch #2 = steamed broccoli with butter and nutritional yeast.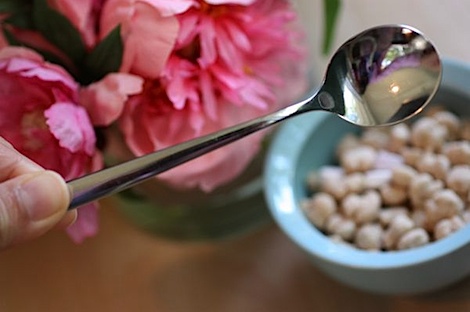 I also had more of that healthy "Lucky Charms" cereal… eaten with a new spoon! Picked this up at a recent garage sale.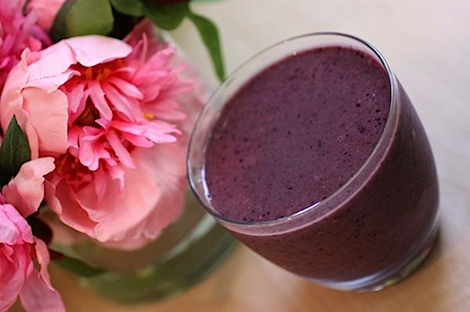 And about 2 hours before teaching zumba, I had a smoothie for a pre-workout snack. I normally aim for 1 hour before a workout for pre-workout snacks seem to take me longer to digest.
In the mix:
frozen mixed organic berries
banana
Vanilla rice milk
Vega Whole Health Optimizer
***
Post work, I taught Zumba tonight! We had a fabulous class with lots of hard songs. I'm trying to make my playlists pretty challenging so people get a really good workout. 🙂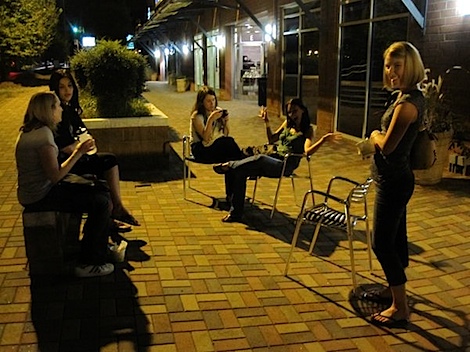 Post-zumba I met up with some friends at Yoforia. I just went for the company, though…I didn't actually eat any froyo! I really wanted dinner first. Can you believe I went to a froyo shop and didn't get anything?! lol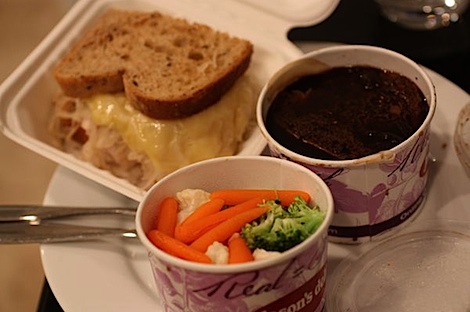 I had no clue what to eat for dinner, though I did know we didn't really have much at home. So, I hit up Jason's. I kind of wanted a turkey wrap, but I ended up getting a turkey melt.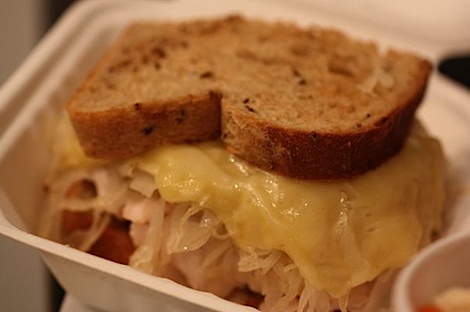 Mostly I picked the melt because I heard sauerkraut is good for you. It seemed like a logical decision…but it tasted…off tonight? Guess I should have listened to my gut. Oh well!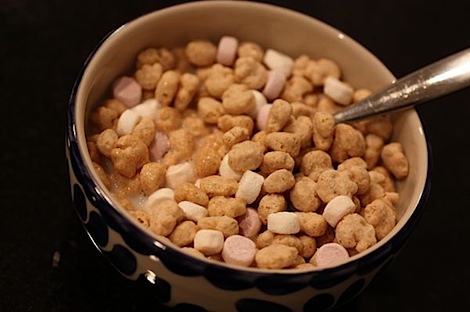 More cereal for me tonight! Nom nom nom!
Ready to try oats in your slow cooker? What's your favorite thing to cook in a recipe? Please comment with recipes if you have them. 🙂