Things have been surprisingly busy even though I'm not currently teach or attending Zumba classes.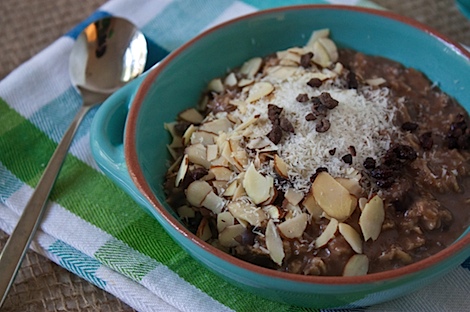 I made oatmeal the other day for the first time in possibly a couple weeks and I think I had forgotten how good it was. Yuuuuuum!
This bowl was cooked stove-top with the following:
rolled oats
1/2 water
1/2 vanilla soy milk
unsweetened cocoa powder
chia seeds
And then these went on top:
sliced almonds
coconut flakes
cacao nibs
Side note – I'm kind of looking forward to fall already – especially pumpkin oatmeal! I know I can eat pumpkin oatmeal any time of year, but I really think it tastes best when the weather is on the chilly side and the trees outside are golden and red.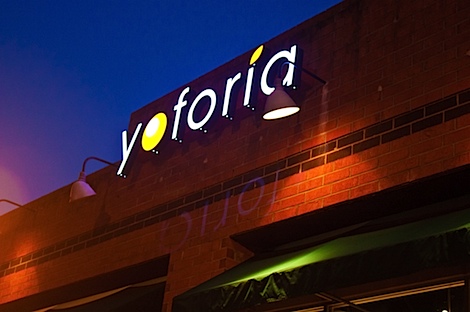 Earlier this week, I met up with friends Brittney (and Clyde), Katie, and Jennifer at Yoforia.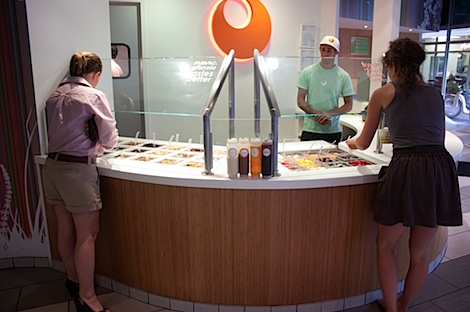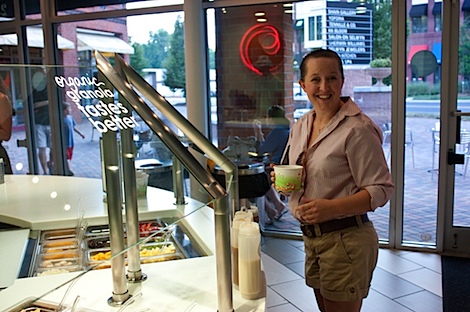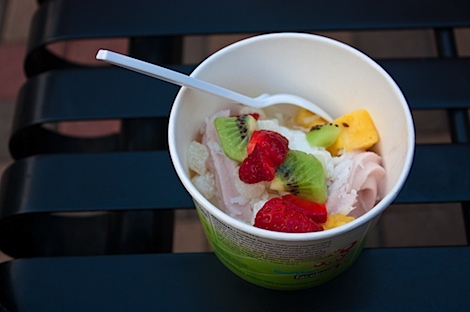 I was sad to see my latest favorite, banana, wasn't available, but I happily filled my cup up with 2 other faves – tart plain and tart pomegranate. I added lots of fruit on top – kiwi, strawberries, mango, plus coconut flakes and of course mochi.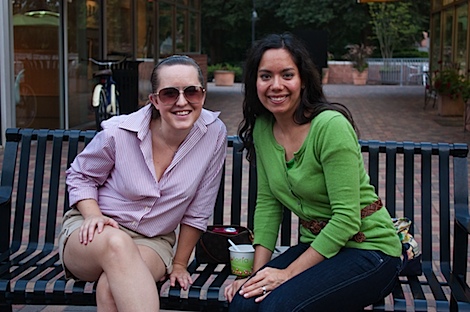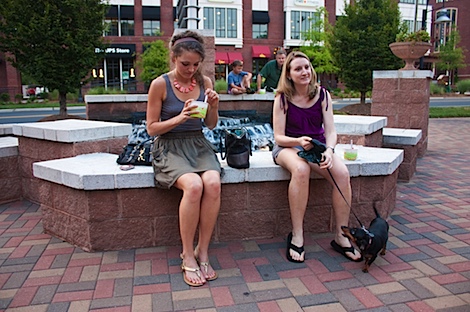 It was so fun catching up with everyone. I felt like I hadn't seen them in forever!
I even got to start chatting with Katie about our epic road trip to HLS. That's right…we're driving there! HLS or bust!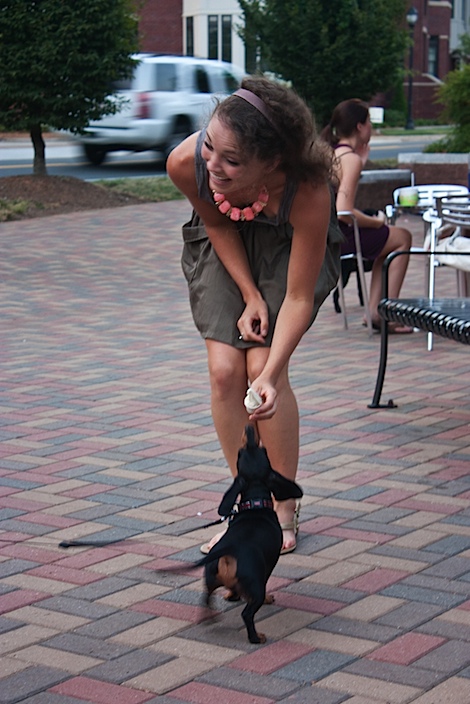 Clyde was totally the center of attention…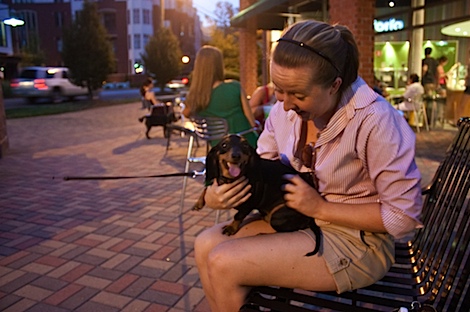 …with us and with lots of strangers. Can you blame everyone for wanting to see him – just look at that adorable face! 🙂
***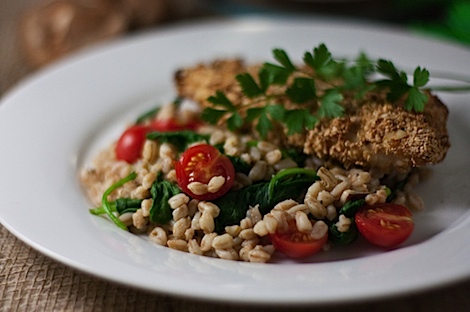 And I wanted to share preview photos of the 2 recipes I'll be posting next, thanks to your Facebook votes.
First up, we have a warm farro salad (with tomatoes, spinach, and shiitake mushrooms)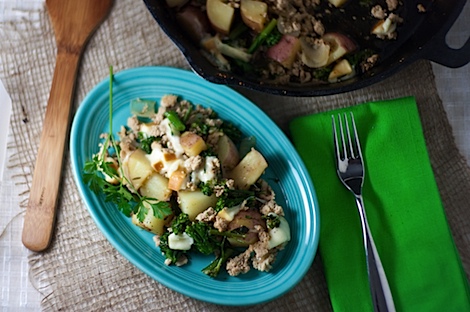 And then an easy turkey skillet dinner. Nommmmmm!
I'm hoping to post at least one, but hopefully both of these later today.
***
Speaking of voting on recipes. Which recipe would you like to see next? I've created a poll so you can vote. All of these recipes have been photographed, tested, and are ready for sharing!
[poll id="5″]
Voting ends Tuesday night!
Thanks for voting guys! 🙂