I didn't grow up with a lot of family nearby. Most of my dad's family lived in the North and most of my mom's family lived in the Philippines.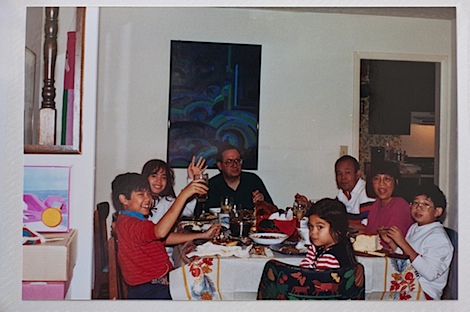 (photo from the family album)
Our closest family members, who we referred to as "cousins", were somewhat distant relatives. I believe the mom of the family, Rose, is my mom's third cousin.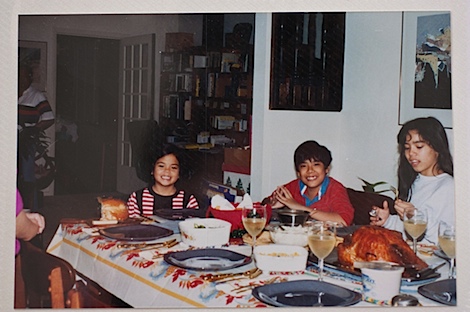 (photo from the family album)
It never really mattered to us how they were related – they were simply family, and they also lived in the South, just a couple hours away.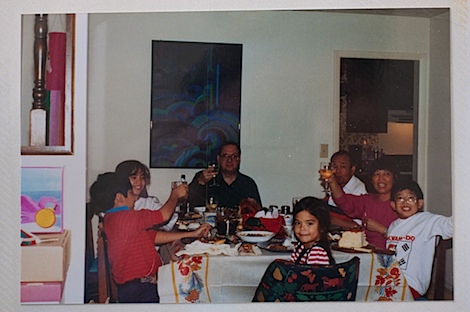 (photo from the family album)
We spent many holidays together when I was growing up and grew quite close over the years. I actually like to think of my cousins, Leo and Marlon, as the brothers I never had. Over the college years, the trips to see our cousins grew infrequent, but we visited when we could.
***
This year, for the first time in many years, we decided to visit cousins for Thanksgiving. Hubby and I left Thanksgiving morning from Charlotte and were meeting my parents and sister in Atlanta.

I thought this text message conversation with my mom (sent during our road trip) was particularly hilarious…and telling. 😛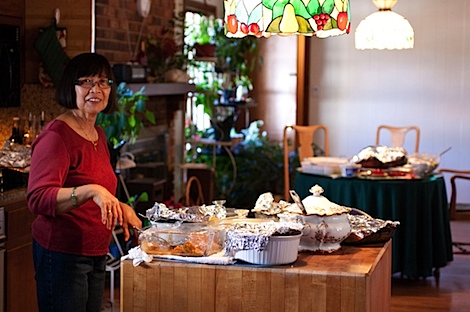 After about 4 1/2 hours in the car, hubby and I were greeted by Rose and some surprise family members – Rose's sister, Amy, and her family, Rose's brother, Ben, who came all the way from the Philippines, and Ben's daughter, Joy, and her family. We were also greeted with a kitchen full of delicious Thanksgiving food.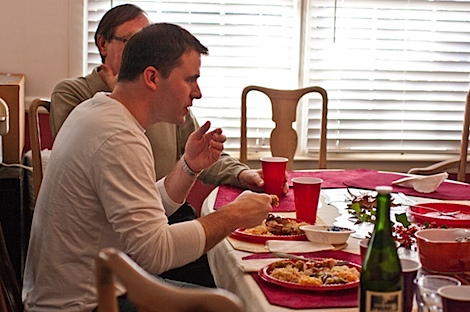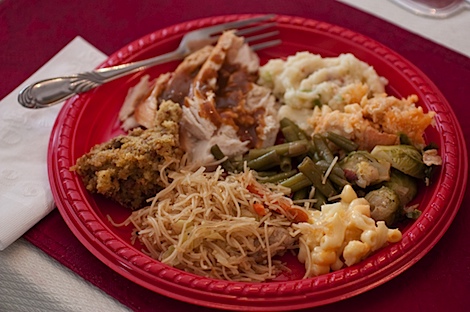 We had a bit of a Filipino-fusion style Thanksgiving – many of the traditional Thanksgiving fare paired with some traditional Filipino eats: turkey, mushroom gravy, macaroni and cheese, brussels sprouts, mashed potatoes, stuffing, green beans, plus pancit…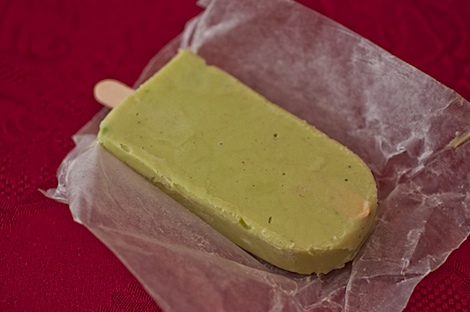 …avocado popsicles…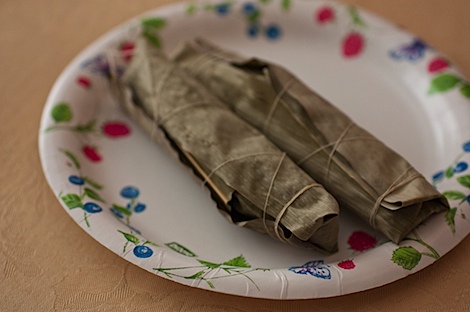 …and a Filipino dessert I've always wanted to try – suman.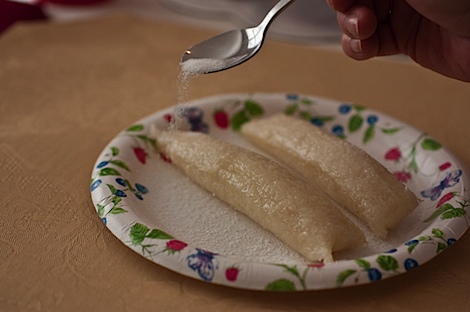 Suman is a sticky rice made with rice and coconut milk that is wrapped in coconut leaves and steamed. When it's ready, you unwrap it and eat it with sugar.
It's a wrapped version of the "sweet rice" dish that I love so much. It was good, but I think I like the sweet rice dish better because you cook the coconut milk with brown sugar and the flavors really develop together.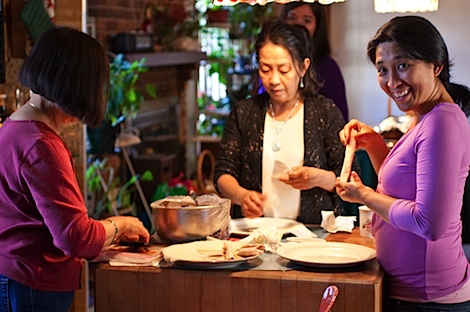 Anywho, as we were finishing up our first round of Thanksgiving eats, Rose, Amy, and Joy decided to whip up a giant batch of lumpia, which is like Filipino spring rolls.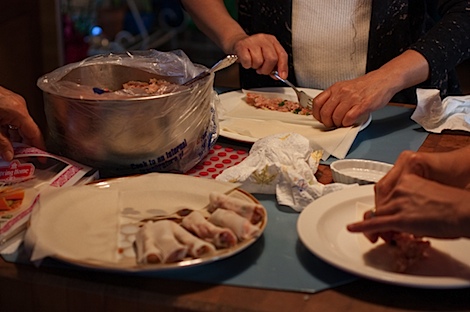 These were made with pork, garlic, green onion, and water chestnuts.
After finishing up dessert, I headed out with the younger crowd to go visit my cousin Leo who got stuck working on Thanksgiving. Boo! He's a bartender, so it made it easy for us to visit him and have a couple drinks. We also brought him some Thanksgiving eats.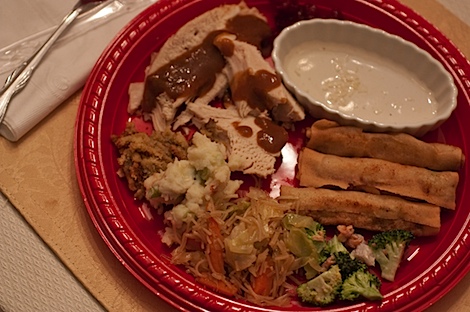 After relaxing for a couple hours, Sis and I headed back to the house for more Thanksgiving food: turkey, gravy, cranberry sauce, stuffing, mashed potatoes, pancit, broccoli salad, and lumpia…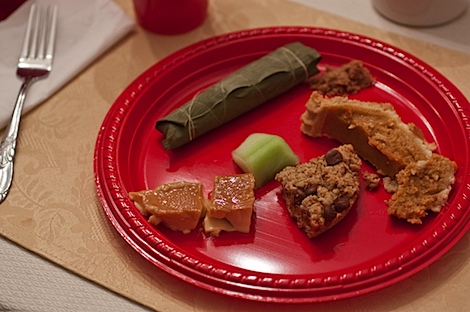 And more dessert: suman (with brown sugar this time), pumpkin pie, a piece of my sister's chocolate chip/oatmeal bar, fruit, and flan.
Leo came home shortly after with the rest of the gang, so we could enjoy the rest of Thanksgiving day all together. We had plenty of food, laughs, family, and friends, which is exactly what I love on Thanksgiving.
Reader questions: how did you spend your Thanksgiving this year? What was your favorite food?