Ahh…it's the most wonderful time of the year…the Christmas season. This is one of the times of the year I feel most like a failure. While normal people plan ahead, make Christmas lists, finalize their shopping and wrap presents, I run around like a crazy person just trying to keep up with my normal schedule. I'm guessing my tendency to procrastinate doesn't help me much here either.
Not only have I not finished my Christmas shopping, nor have I wrapped a single present, I haven't blogged in almost a week. Fail!
But, I do have good news in the being-productive arena…I did spend most of Sunday actually tackling my Christmas shopping list. I have almost all of the people on my list set on gifts…now I just need to wrap them. And hopefully, I don't wait till the last minute like I often do.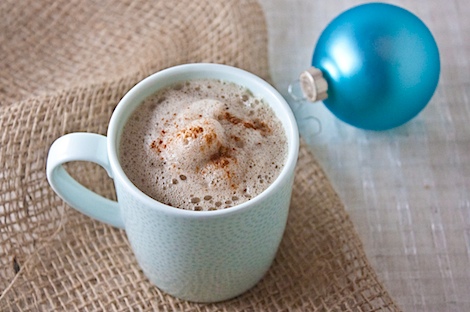 And this Sunday, after letting our Christmas tree sit undecorated since Tuesday, we finally got around to putting up some decorations. You'd think I'd be super early doing this since I love Christmas and Christmas decorations so much, but…I just wasn't.
But yes, Sunday evening, hubby and I turned on some Christmas tunes and sipped hot carob-soy drinks with whipped soy milk and a sprinkle of cinnamon (ok maybe I was the only one enjoying the carob drink).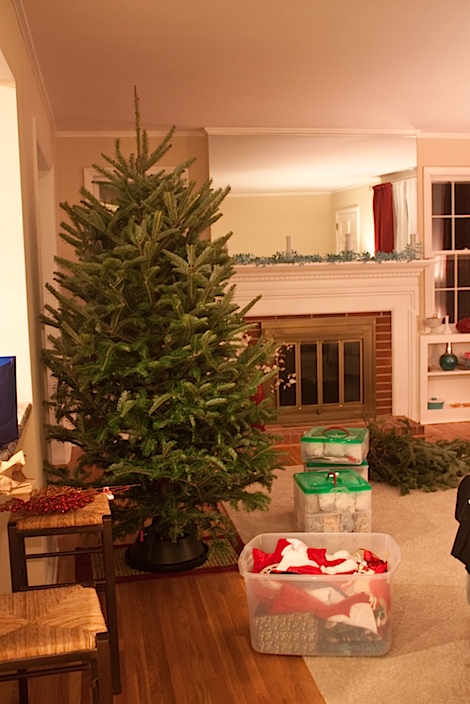 We got our decorations out of storage and put them up.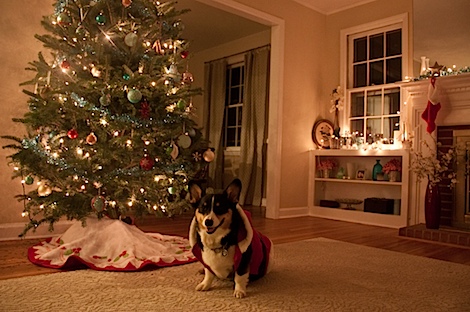 We don't have a lot in the way of Christmas decorations, but I'm really pleased with our growing collection of ornaments. We've enjoyed adding one or two special new ones every year.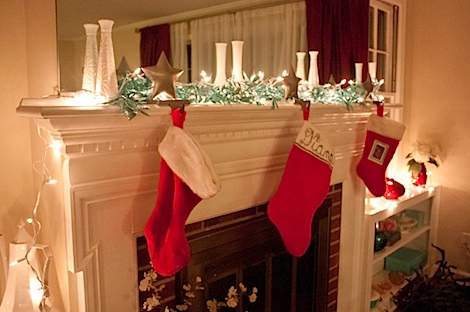 And this year, our mantel is really coming together. These white vases stay here year-round, but I've added a sparkly garland that matches the tree tinsel, as well as new Christmas lights and the star stocking holders we got last year. And my mom even gave me some of my childhood stockings, which we'll be using now.
I wanted to make a wreath for the front door, but all the wreath supplies were sold out at Michaels. Doh!
But hey, I feel like I'm doing ok this year so far!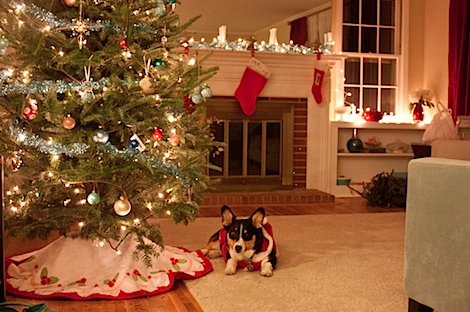 So yup…the Chic house is Christmas-fied. Yessssss! Doesn't Bailey look thrilled in his Bailey-Claus costume? 😉
Now, about that gift wrapping…