I've never been a fan of button down shirts. Don't get me wrong, I love the way they look, but I've always been too lazy to…you know…iron them and stuff. But, I guess now that I'm 30+, I should grow up, eh?
It's days like this one that I wish I still took my fashion photos like I used to – from the neck down. Please disregard my hair and make-up. Reason #4,523 that I will never be a "real fashion blogger" – I'm not very good with hair or make-up. Oh well.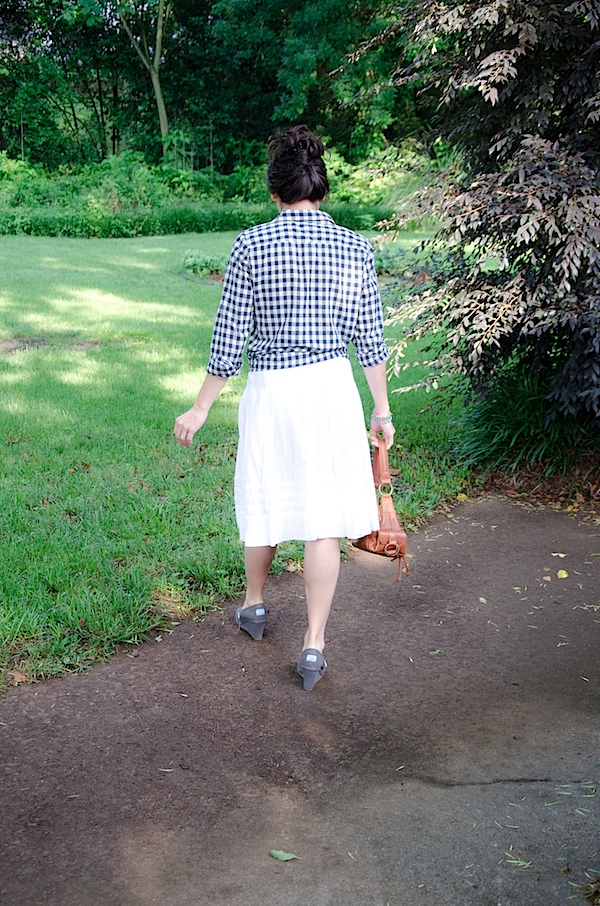 Anywho, I purchased this gingham shirt with an online coupon code for Gap.com. I thought I'd try styling it a couple ways – #1 with a tied front.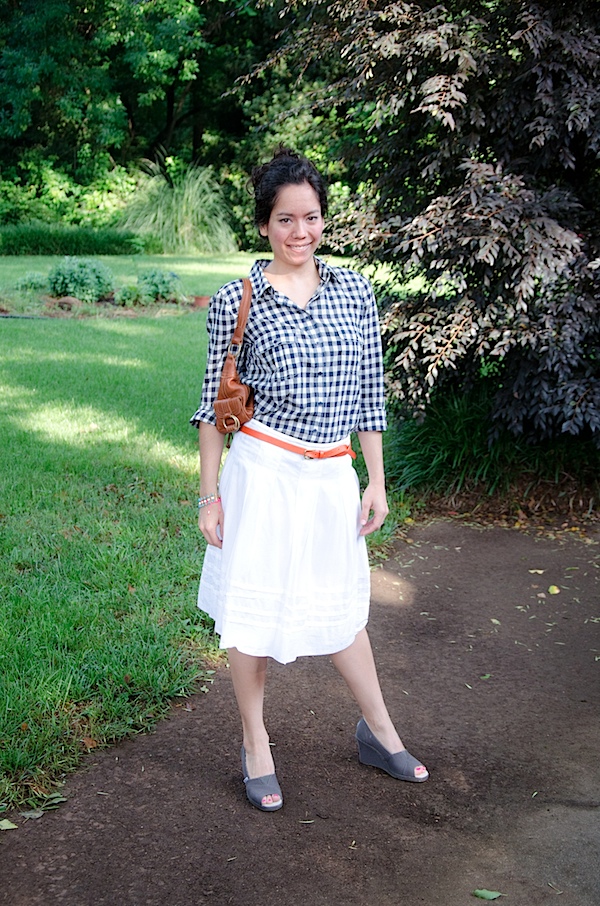 #2 – with the shirt tucked in and a pop of color via accessories.
Which way do you think works better? #1 or #2?
Side note: it's funny how you think something looks good on you and then you see a photo of it and realize it's off. I have a couple full skirts like this, but I'm realizing they're all too long. I believe it was What Not to Wear that taught me that skirts at or just above the knee look best on short people. Does this sound right to you? This one is looking a little long. Me-thinks I need to take a couple things to the tailor. Maybe they can fix it? Also, I should probably invest in a full-length mirror.
Gingham button-down: Gap
White skirt: Banana Republic
Wedges: TOMS
Belt: J Crew
Purse: Banana Republic