When I first started really watching Food TV, one of my favorite chefs was Giada. I used to watch Food TV almost everyday, and I'd always try to be home in time to catch Everyday Italian (we didn't have DVR at the time…did it even exist 8 or 9 years ago?). I tried many of her recipes back in the day, but one of the most memorable ones, that I never got to try, was her Olive Oil Cake. I wasn't as familiar with baking back then, and the thought of olive oil going into a cake intrigued me. I really wanted to know how it would taste.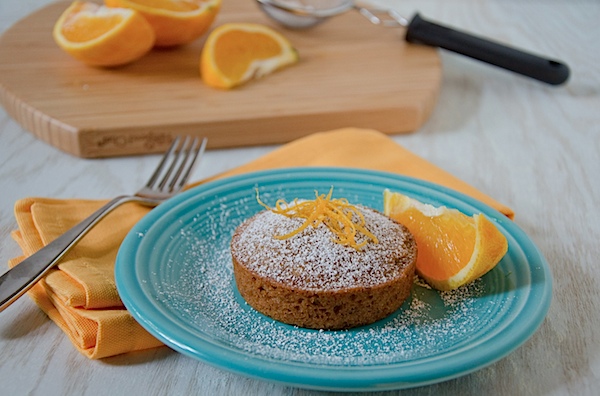 I've tried olive oil cakes a couple times since then, but I finally got around to baking my very own just this week.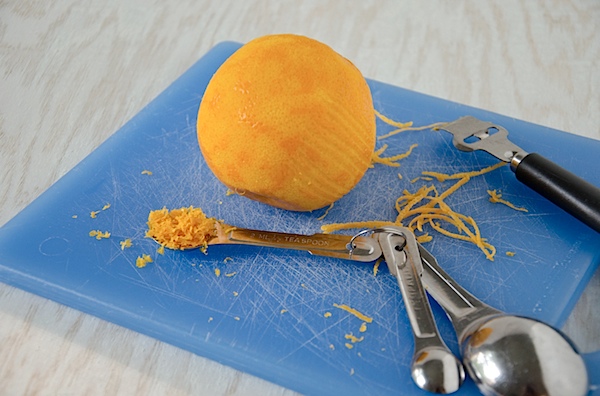 Since the olive oil flavor seemed light, I decided to pair it with something else. Oranges popped into my mind. Citrus and olive oil are a popular combo, so this seemed like a great idea.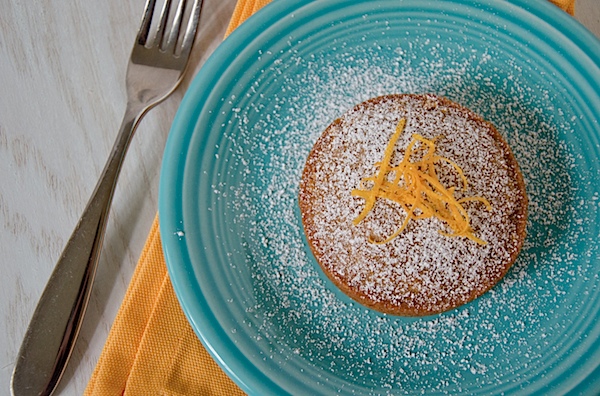 And it was.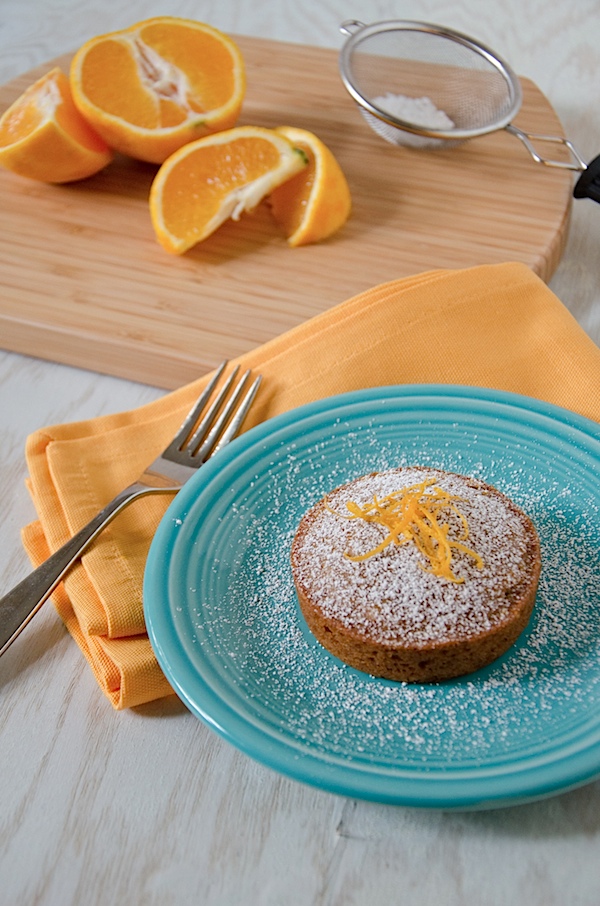 The cake was great – with a slightly crisp outside (perfect for those edge-piece cake eaters) and moist inside.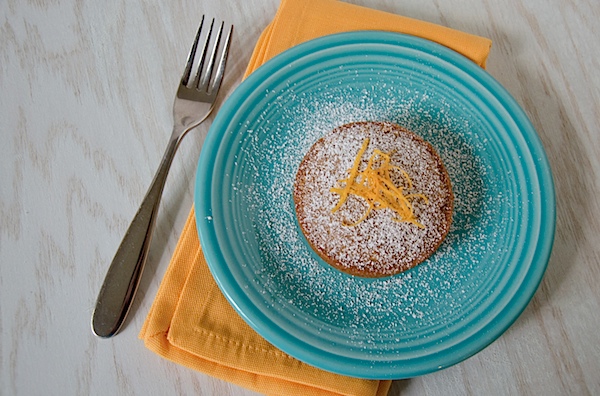 I loved the lightly sweet and barely-there-orange flavors. Possibly best of all for this lazy baker – there's no frosting required. Just dust your cake with some powdered sugar and you're ready to dig in!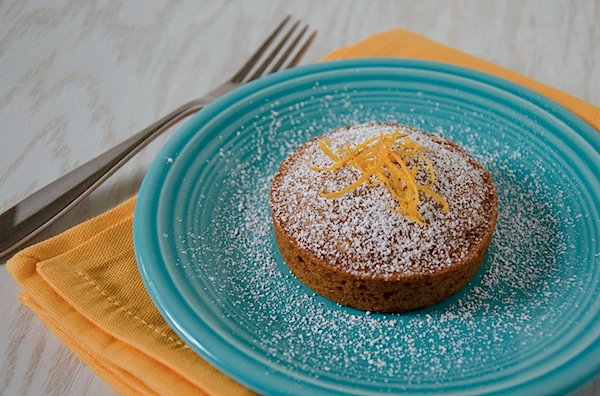 This cake turned out so much better than I thought…I almost ate hubby's before he even knew it existed. And since I baked it while he was out playing basketball, I totally could have gotten away with this. Lucky for him, I saved his cake mini without even taking so much as a bite (though I was tempted). I totally could have hidden a small bite with enough powdered sugar.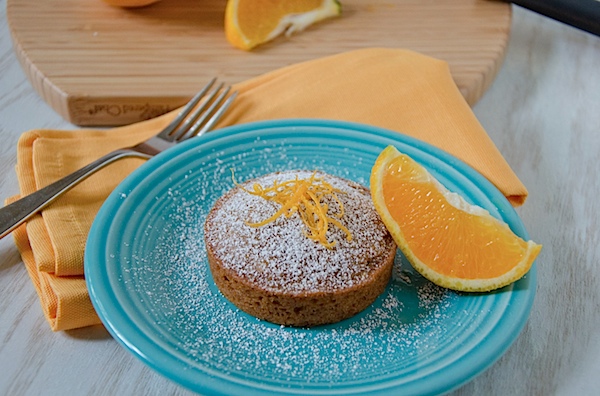 Orange-Scented Olive Oil Cake Minis
These lightly sweetened, citrusy cake minis would be great after an evening of pasta or dinner al fresco with lots of grilled goodness. Try using a little orange olive oil for an extra orange kick. And I bet an orange-scented quick drizzle frosting would be pretty good, too! Just make this frosting recipe (click) with fresh-squeezed orange juice instead of water. Oh, and if you're feeling really gourmet, I think these cake minis would be wonderful topped with candied orange zest (whether you purchase it or make it at home).
*Vegetarian, Vegan Options*
Prep Time: 10 minutes
Bake Time: 16-20 minutes
Total Time: 26-30 minutes
Ingredients:
3 teaspoons water
1 teaspoon ground flaxseed
6 tablespoons flour (I used unbleached all purpose)
1/2 teaspoon baking powder
pinch salt
3 tablespoons olive oil
3 tablespoons sucanat (or sub sugar for a sweeter flavor)
2 tablespoons milk (or vegan milk, like rice milk)
1/2 teaspoon grated orange zest
powdered sugar, for garnish
orange peel, optional, for garnish
Directions:
Pre-heat oven to 350 degrees F. Prepare 2 3-inch diameter ramekins with non-stick spray.
In a small bowl, combine water and flaxseed. Stir and set aside.
In a medium bowl, add flour, baking powder and salt. Whisk together (or stir with a fork).
In another medium bowl, add flaxseed mixture, olive oil, sucanat, milk and orange zest. Whisk to evenly combine (or use a fork).
Gently stir wet ingredients into dry ingredients until just combined (batter will be slightly lumpy).
Evenly distribute to ramekins and bake for 16-20 minutes, until top is golden brown and tooth pick inserted in the center comes out clean.
Allow cake minis to cool. Run a knife along the outside edge of the cake mini to release it from the ramekin. Place each cake mini on a plate and dust with powdered sugar. Garnish with orange peel, if using.
Enjoy!
Happy baking!
Reader question: What's your favorite flavor to pair with olive oil?