You may have seen on Facebook or Twitter that we're hosting Thanksgiving for the first time ever. And, it's happening tomorrow. My mom is a nurse, so she works every other Thanksgiving, and this year is her year to work. Thus, the Saturday celebration.
I've been pretty nervous about this whole thing, from wondering if the house will be ready to worrying about cooking the turkey correctly (I've heard so many horror stories!). You guys have offered some great tips to help me, including the ones on this post on Facebook about early prep.
I had to work all week, and though I probably should have taken today off to get ready, I'm saving my few remaining vacation days for closer to Christmas. So, I did what I could earlier this week (when I wasn't teaching Zumba) with the final countdown tasks happening tonight.
I decided to take time today to:
Make a grocery list
Create a high level timeline for Friday night and Saturday
Finish cleaning the house
Set the table (as much as possible)
Pick out serving dishes
Bake the pumpkin pie
As the big day approaches, here's where we are…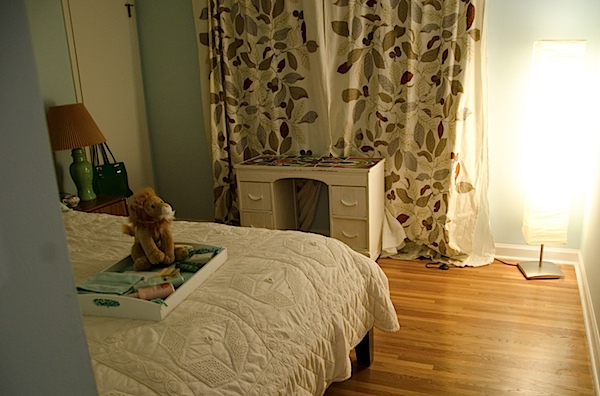 The guest room is ready! Will it appear in Cottage Living? Not so much. But the floor is clear, the bed is made, and it's ready for my MIL's visit. For me, this is a win. (you should have seen it before I got it ready)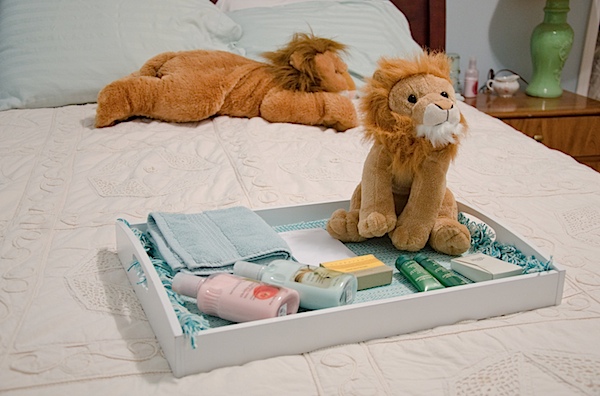 I even got the welcome tray set up. And I added a couple of the lions my MIL has gifted me over the years for a personal touch.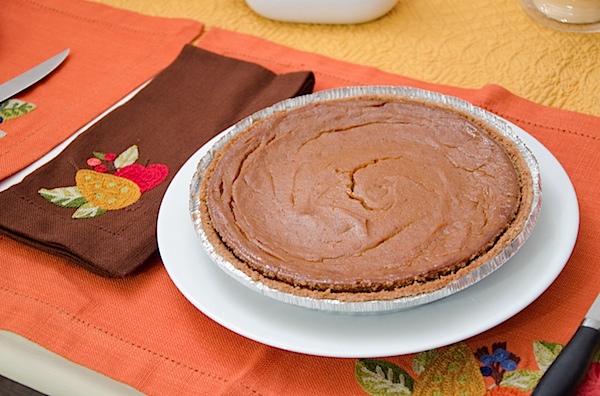 I'm experimenting with a new pumpkin pie recipe, which I baked up tonight. Hey, I already have one dish ready for tomorrow. Hazzah!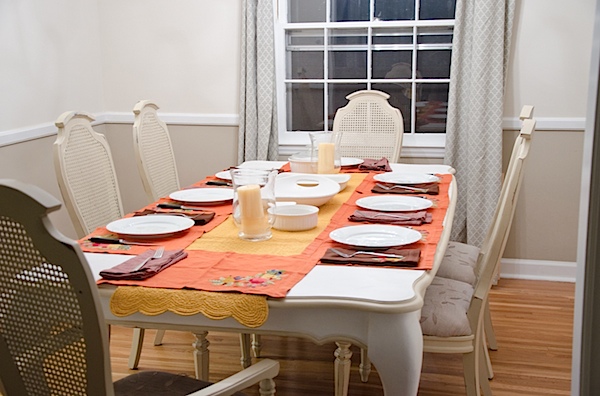 And the table is (mostly) set with serving dishes out and ready to be filled with eats.
I'm normally pretty bad (or good?) at procrastinating, so I'm feeling great to be so far ahead! Thank you everyone for your tips. I'll definitely be taking another look at the ones you left on this other Facebook post tomorrow!
Wish us luck!
***
Reader question: How do you prepare for a big day of entertaining? What are your tips and tricks?